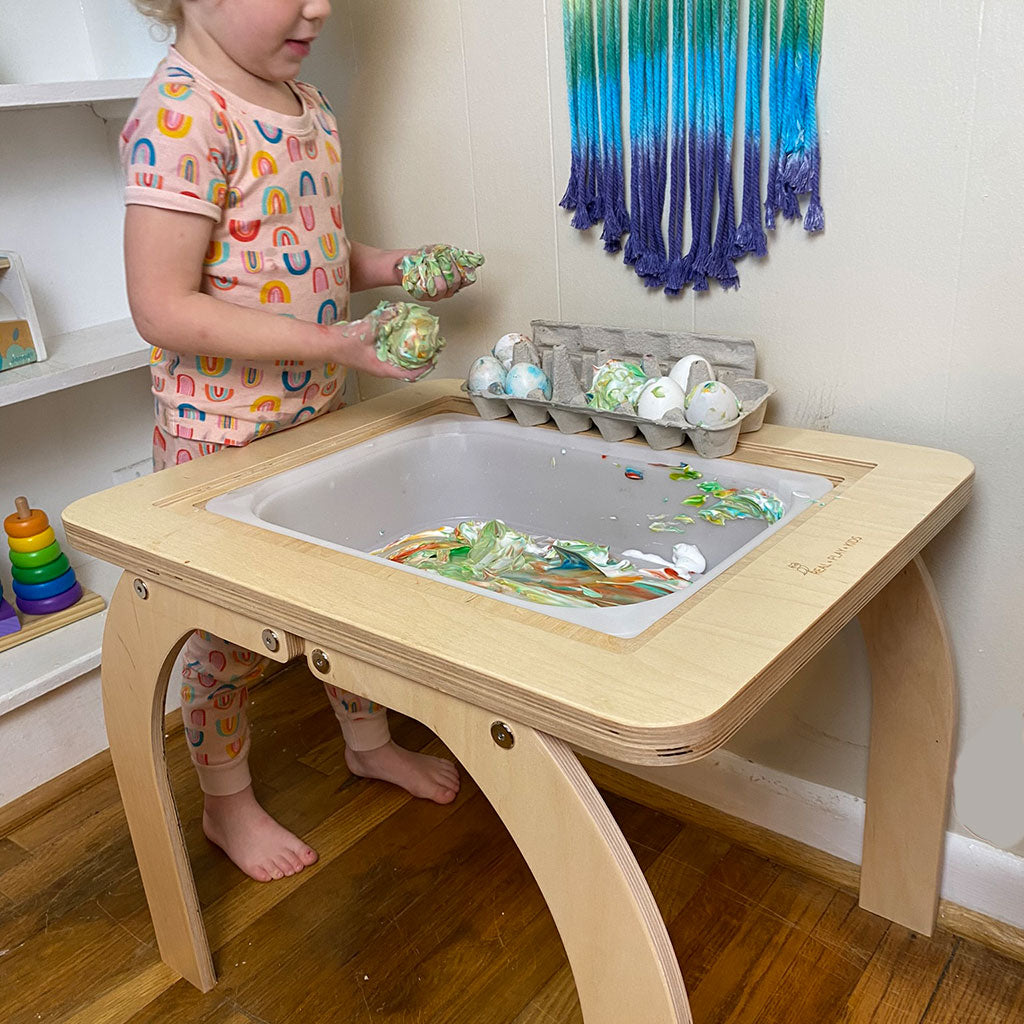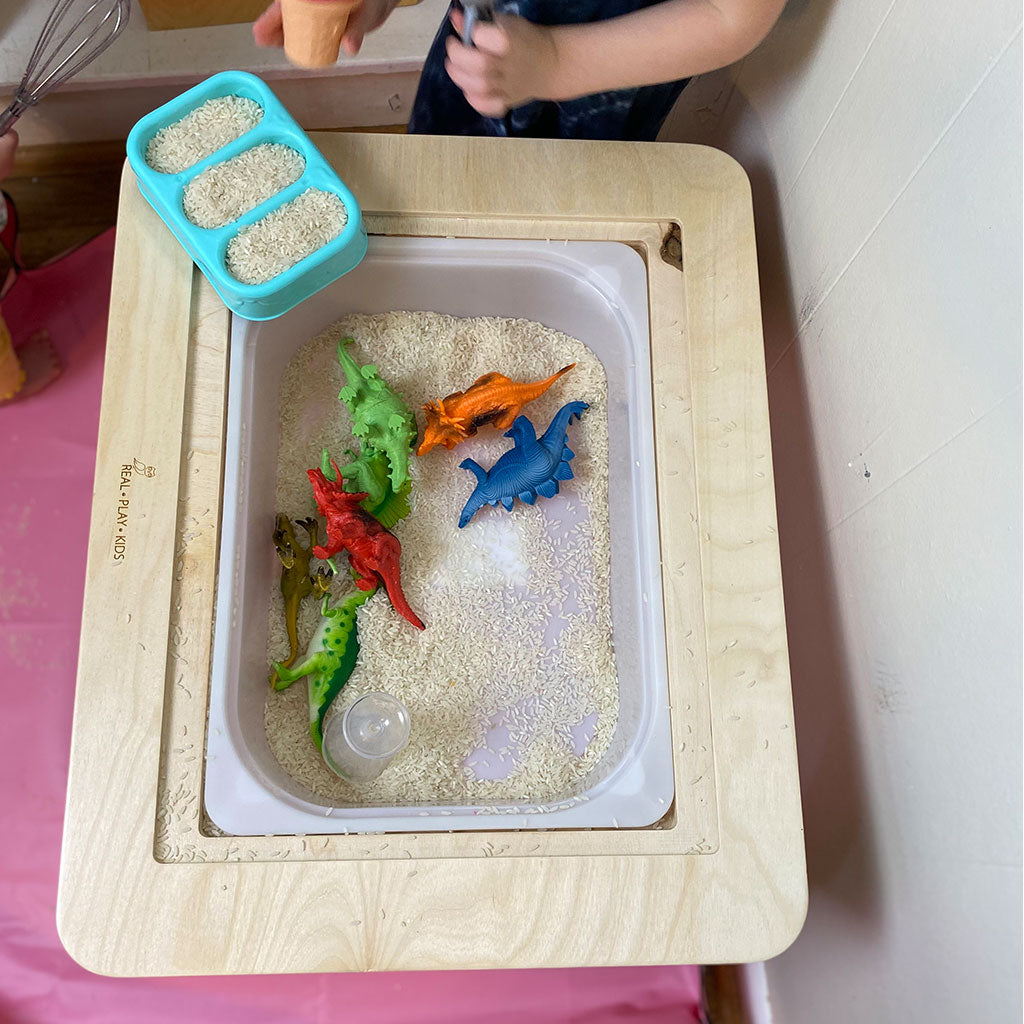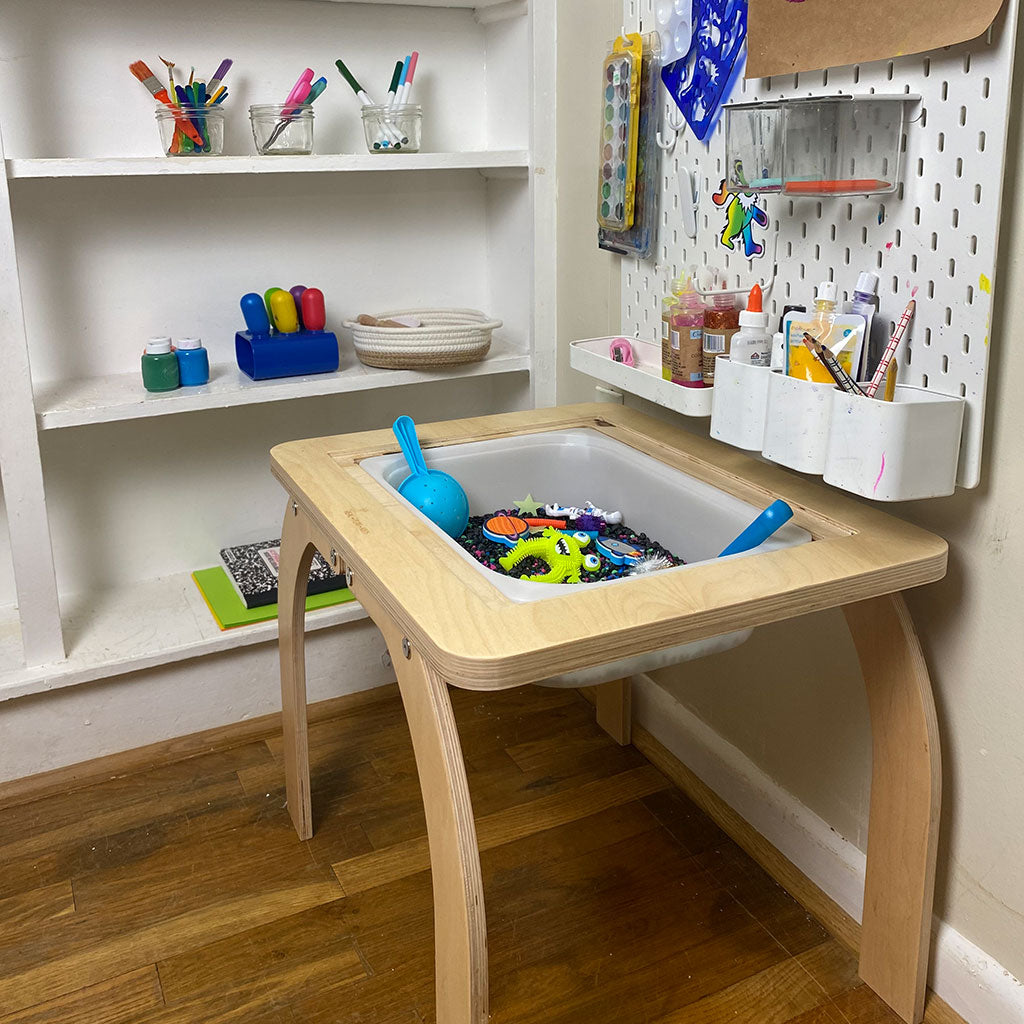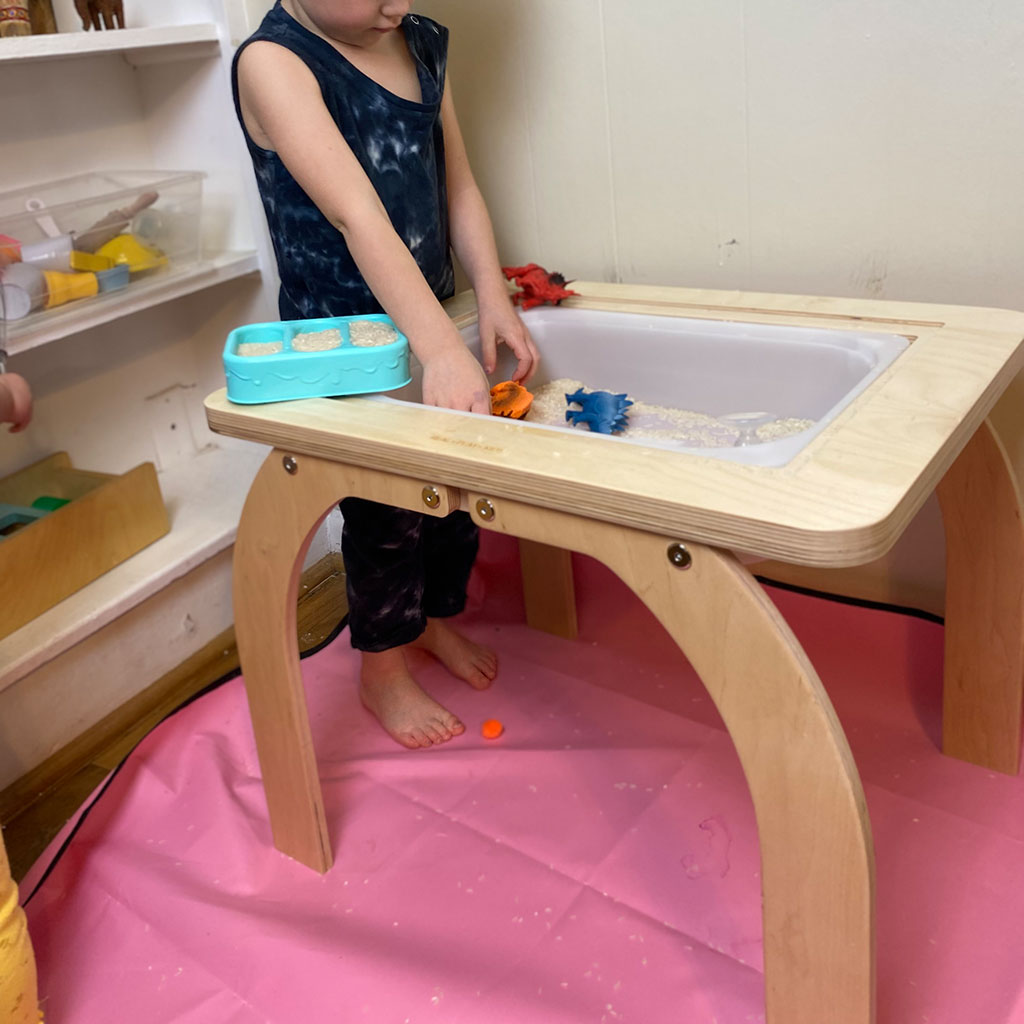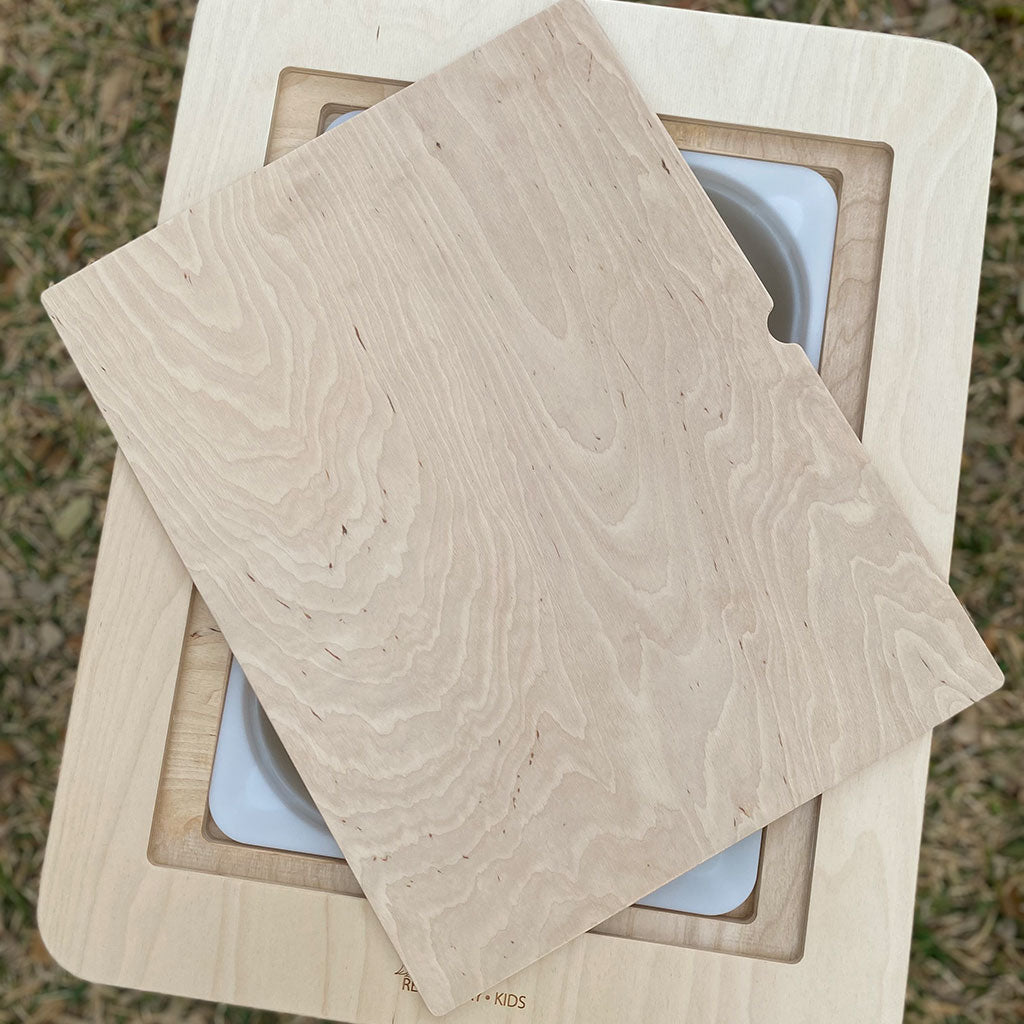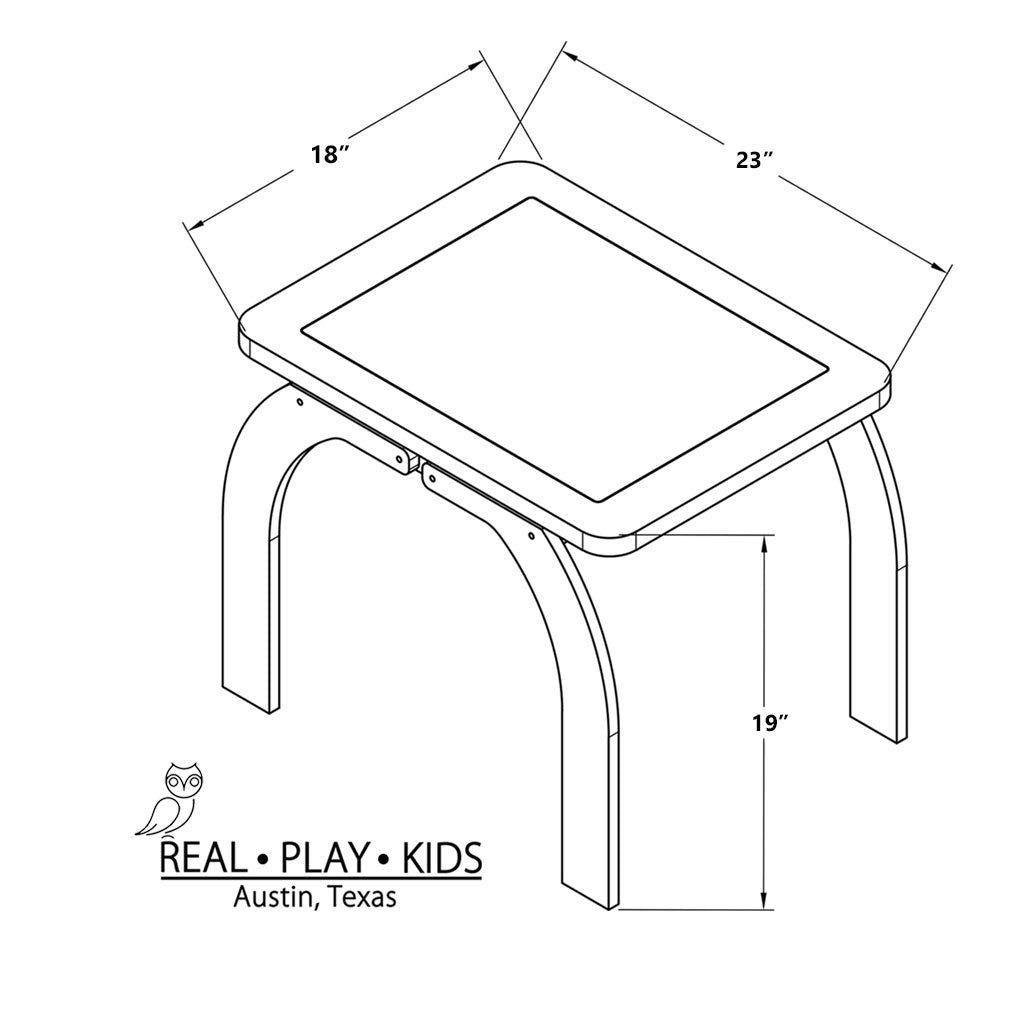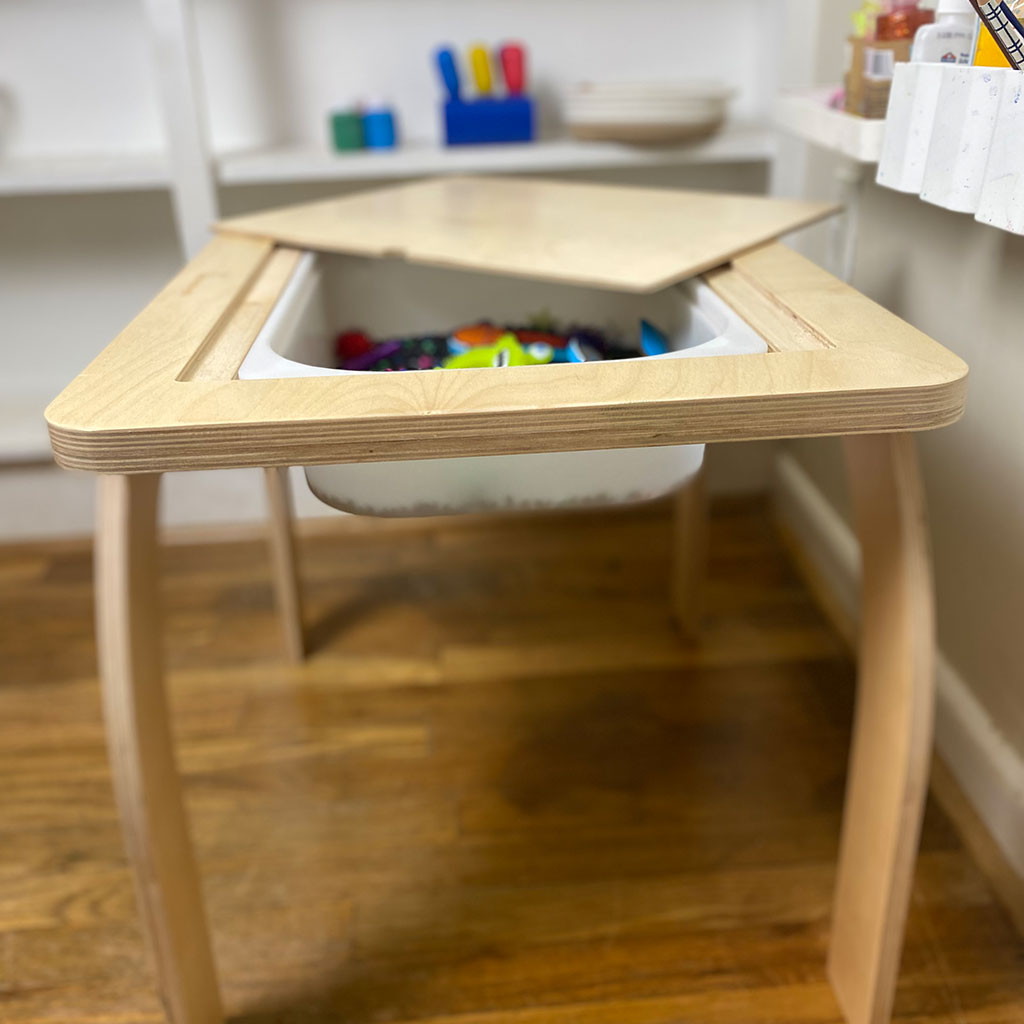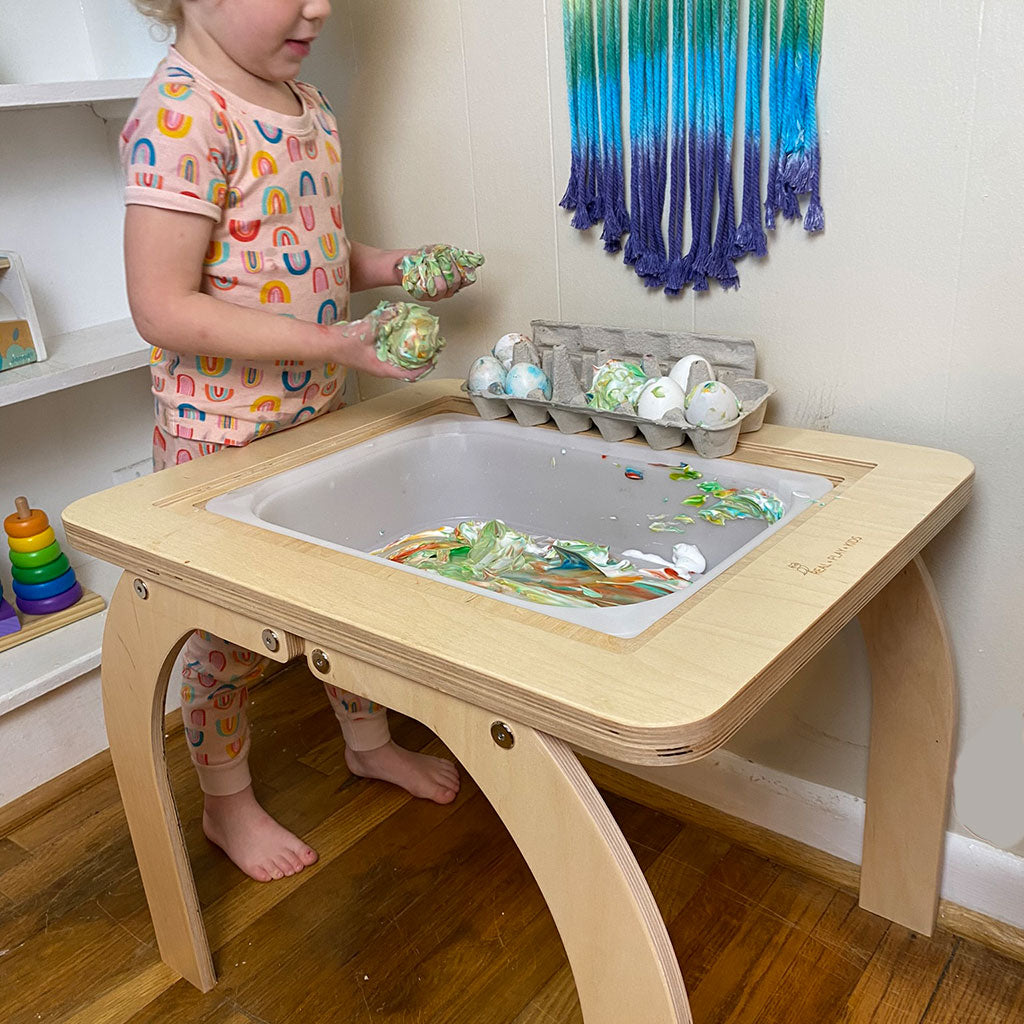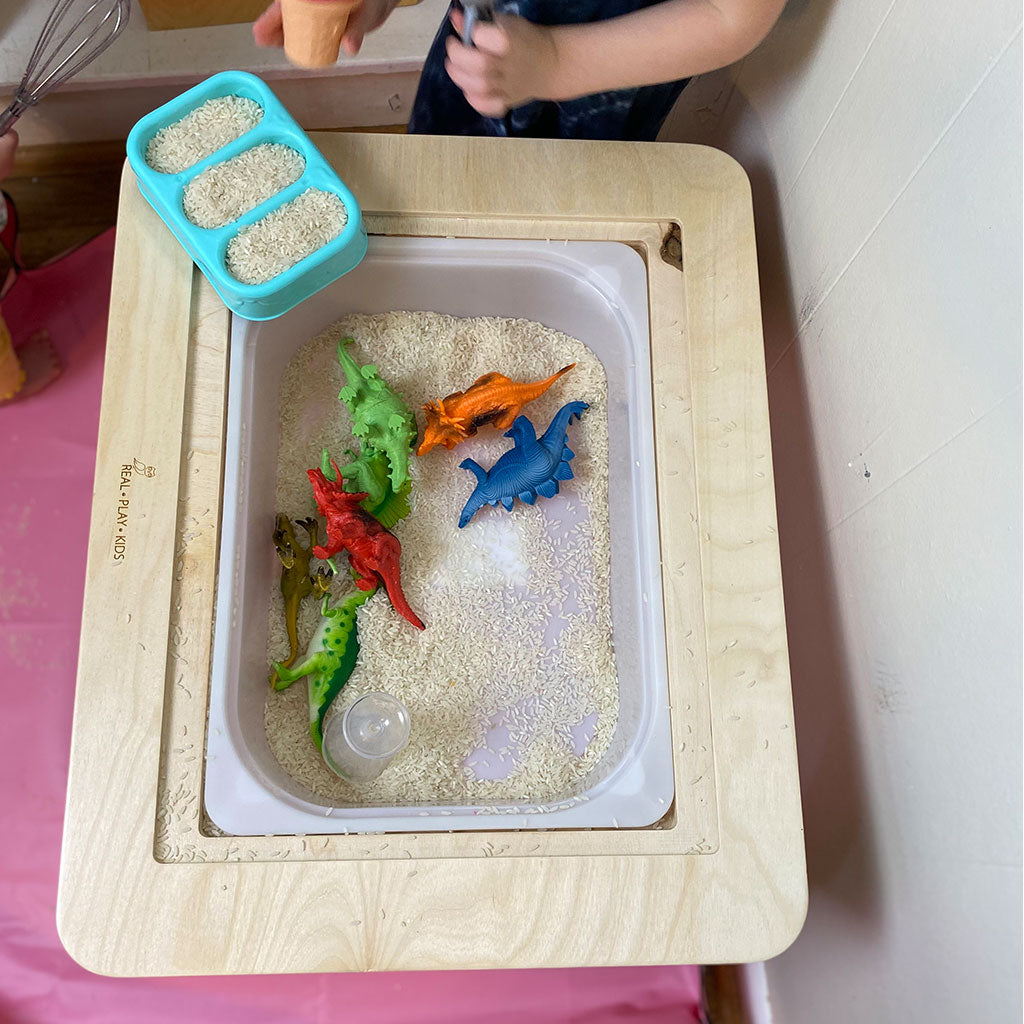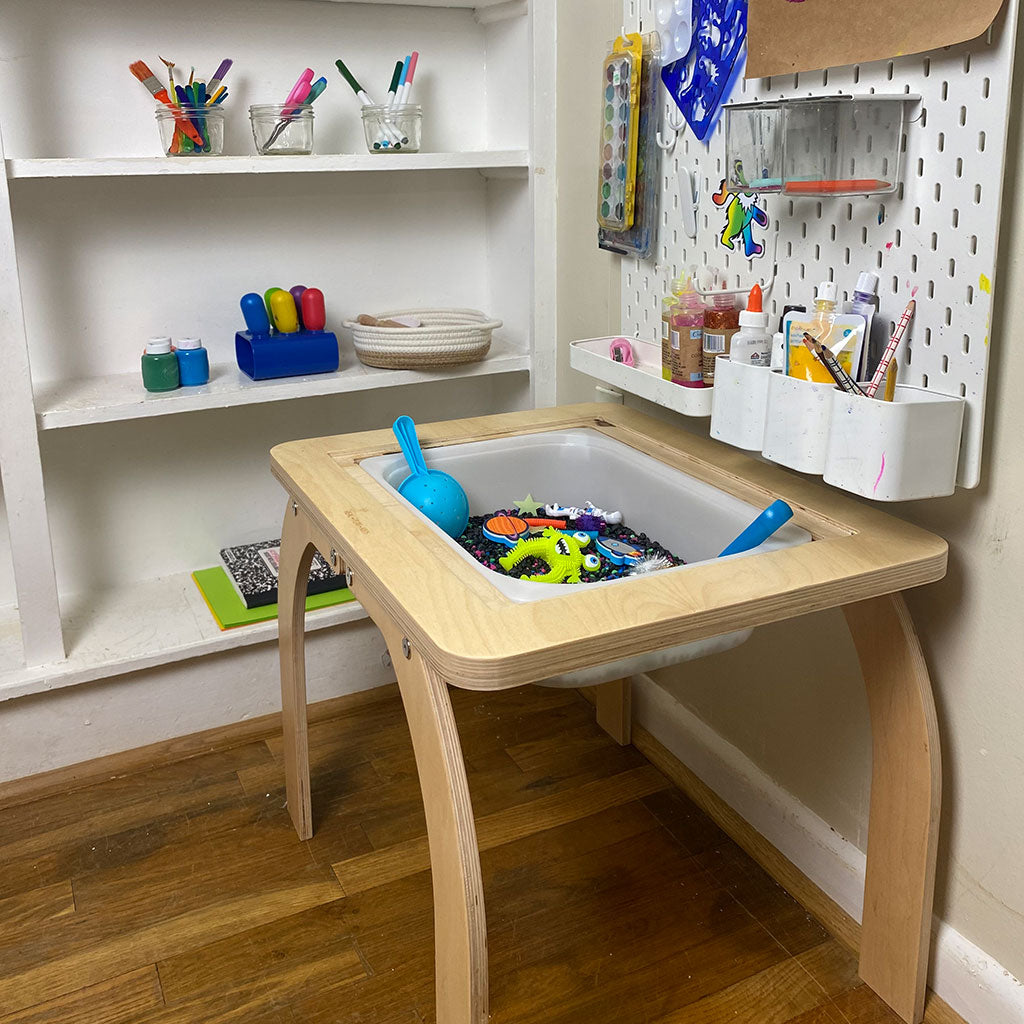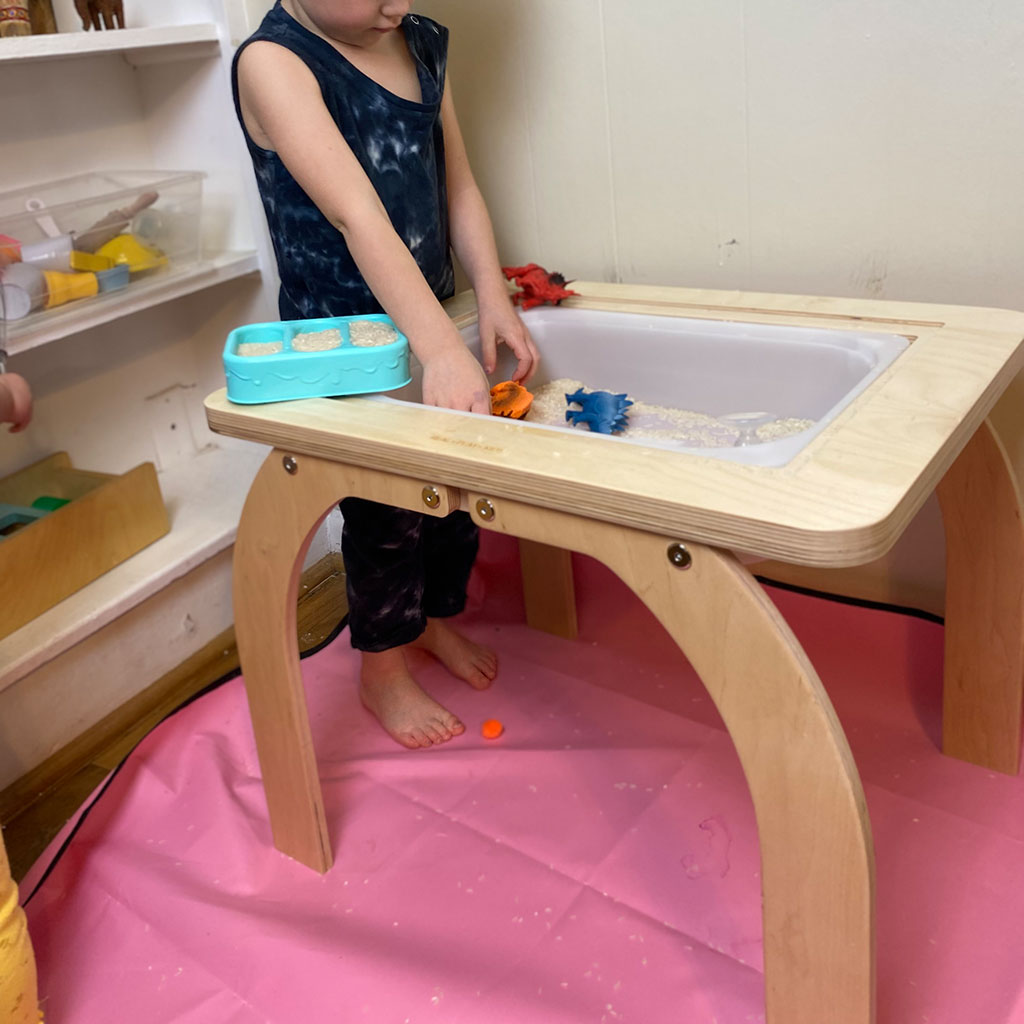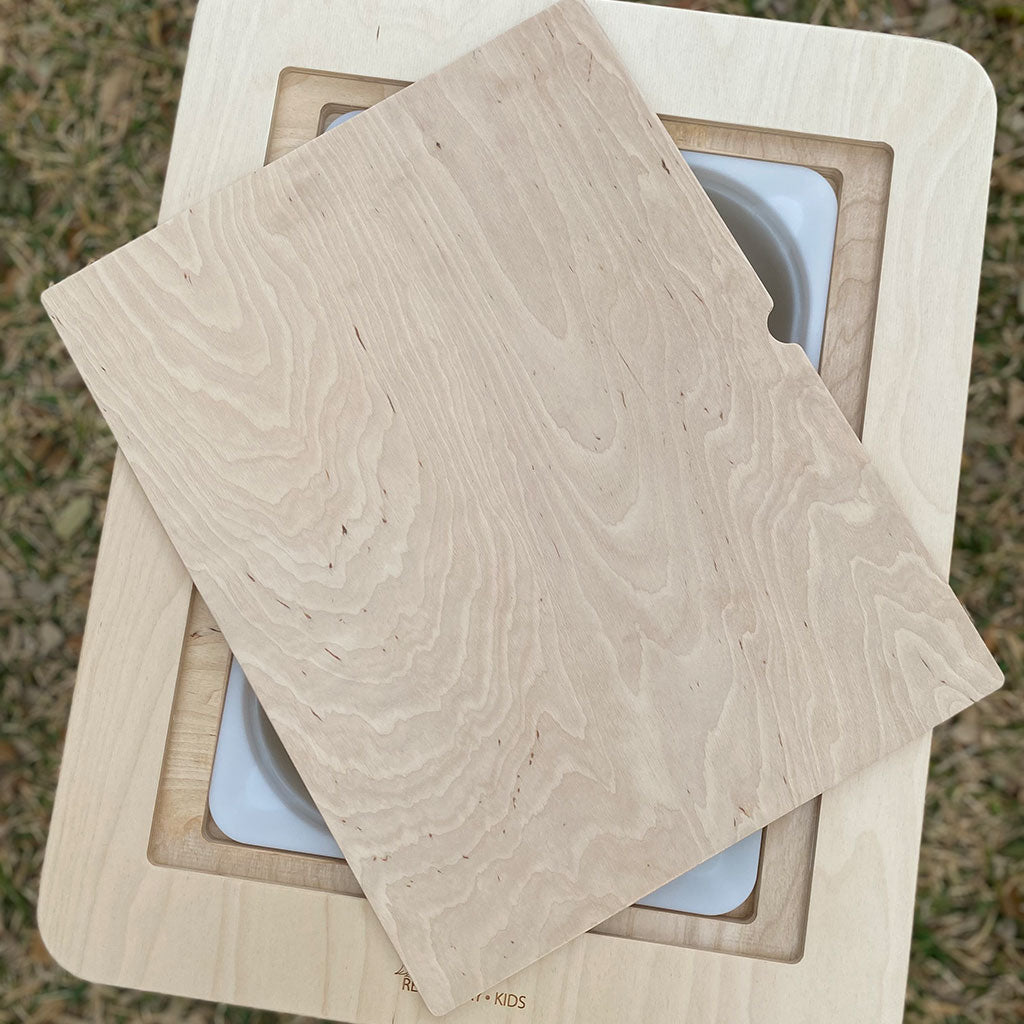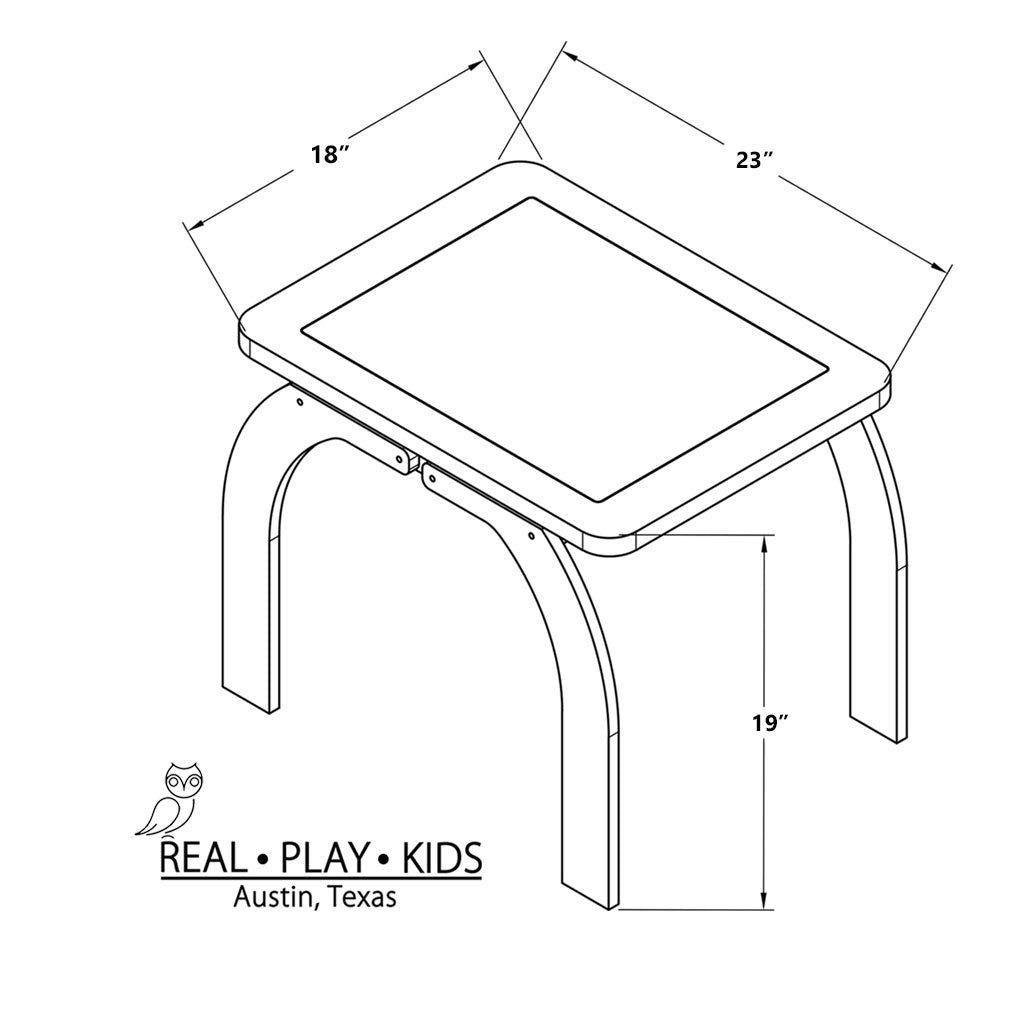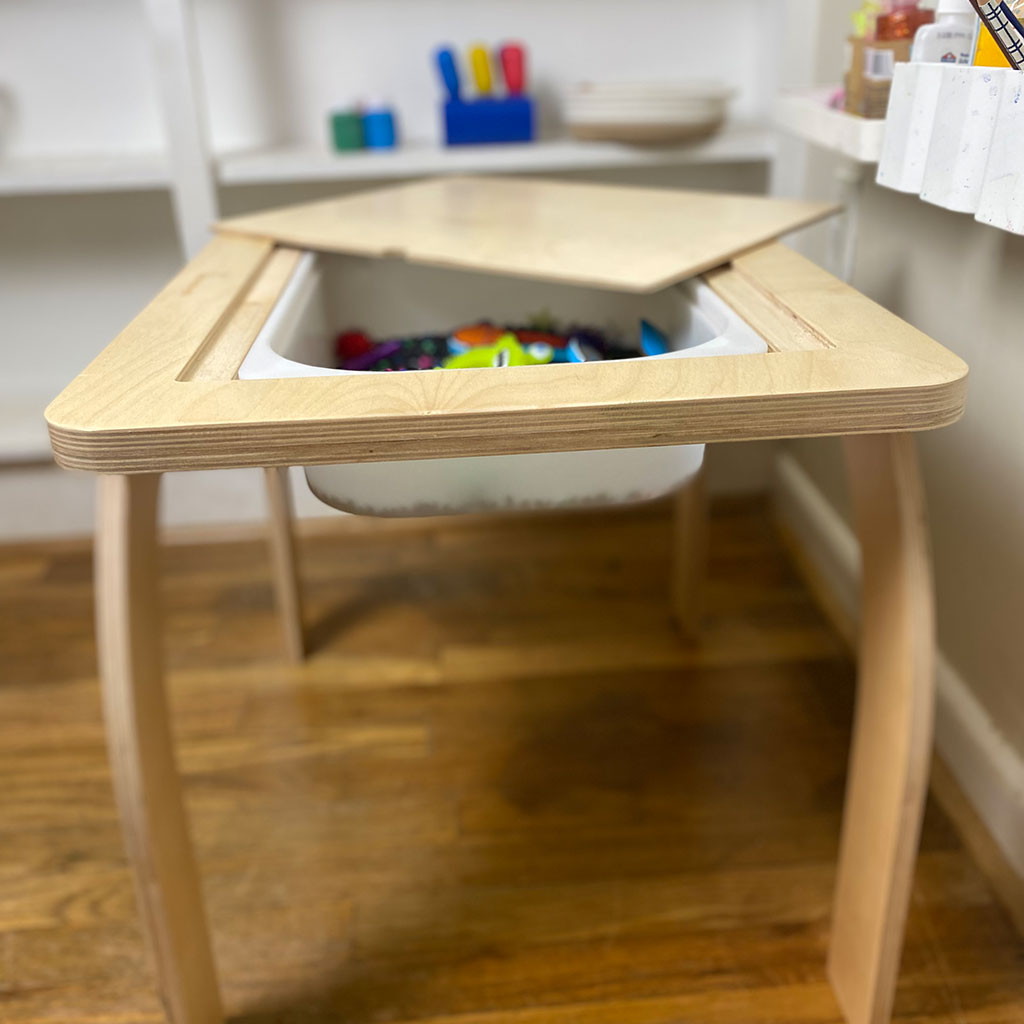 Our sensory table encourages tactile exploration and learning! A single-bin version of our original table. This table offers all the same great features and durable finish as our original table just in a more compact size. This intuitive activity table is perfect for all types of sensory play. And with the solid wood lid, it's perfect for arts and crafts. The minimalist design is an excellent fit for any style of interior. Made from a one-piece solid, Baltic Birch top and finished with a durable, easy-to-clean finish this table is built strong and durable. Our table is crafted in America with the highest quality materials and made to last. The sensory table also includes 1-Ikea -(16"x11") Trofast storage box. Our Montessori-influenced sensory table will help to transform simple play into an independent experience for your little one.  Buy as a combo and save! Pair this table with one of our Toddler Chairs for a perfect multi-use toddler table set!
Enhances:
Motor Skill Development
Spatial Awareness
Independence 
Balance Control
Creativity 

Designed to work with Ikea Trofast storage boxes and Ikea Flisat Play Table-accessories means hours of open-ended play. 
Our Sensory Table is designed and handcrafted in Austin, Texas, with high-quality materials, wood is Northern European Baltic Birch. All wood is FSC certified. The Sensory Table is finished with a clear Low-VOC water-based, ecologically friendly finish.