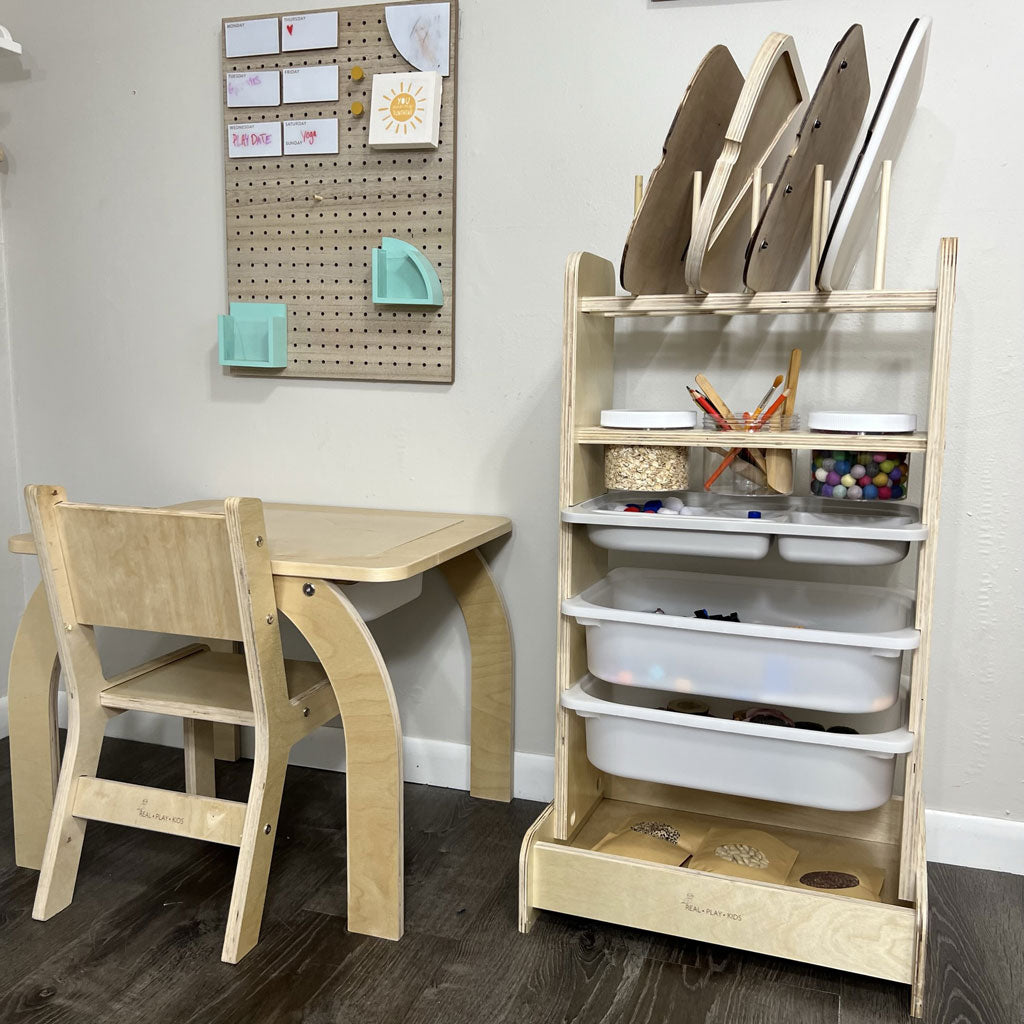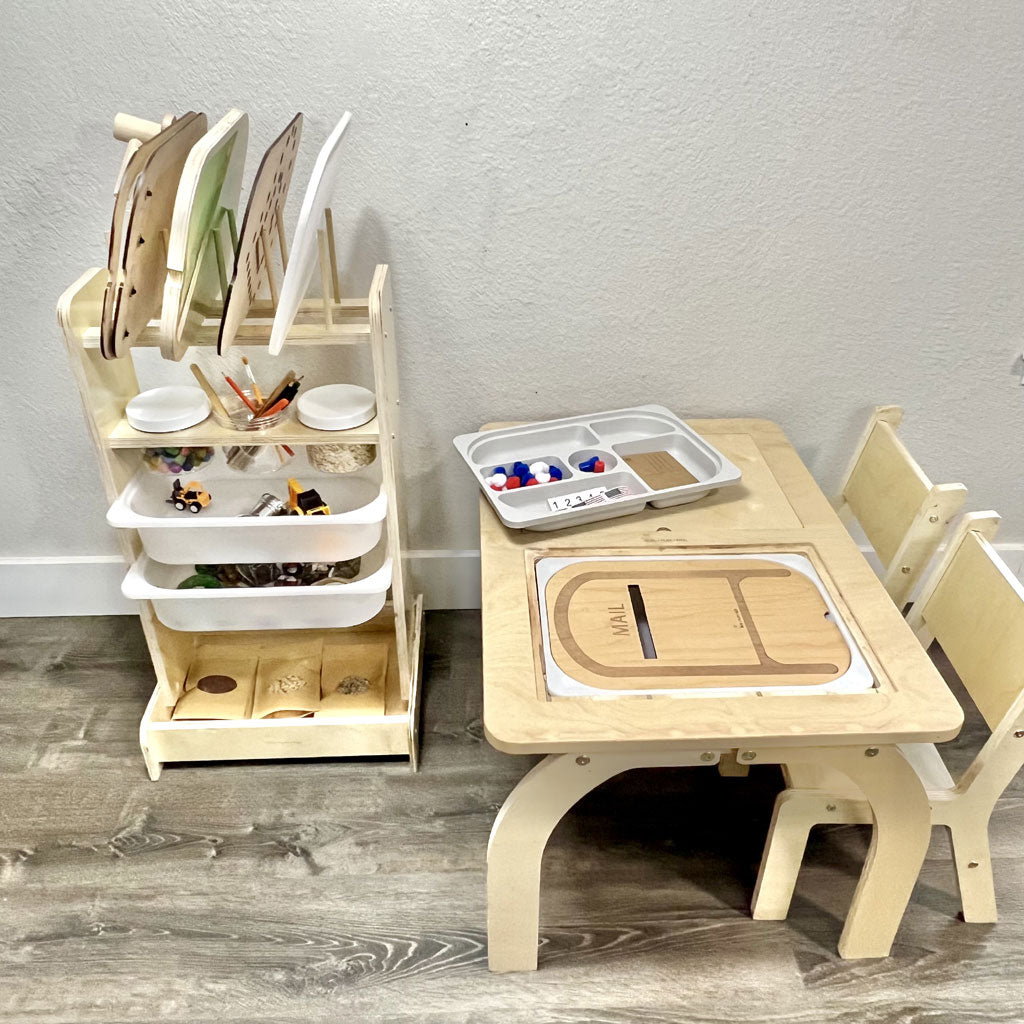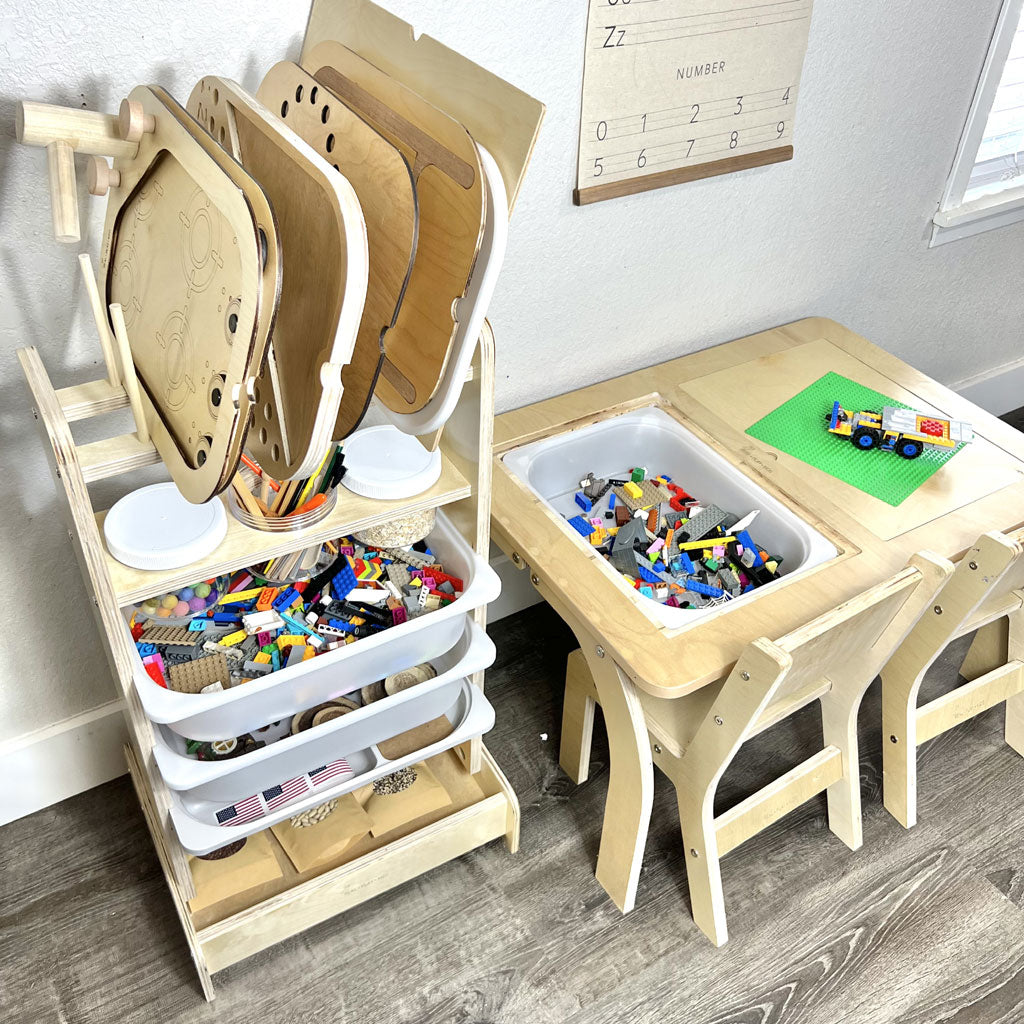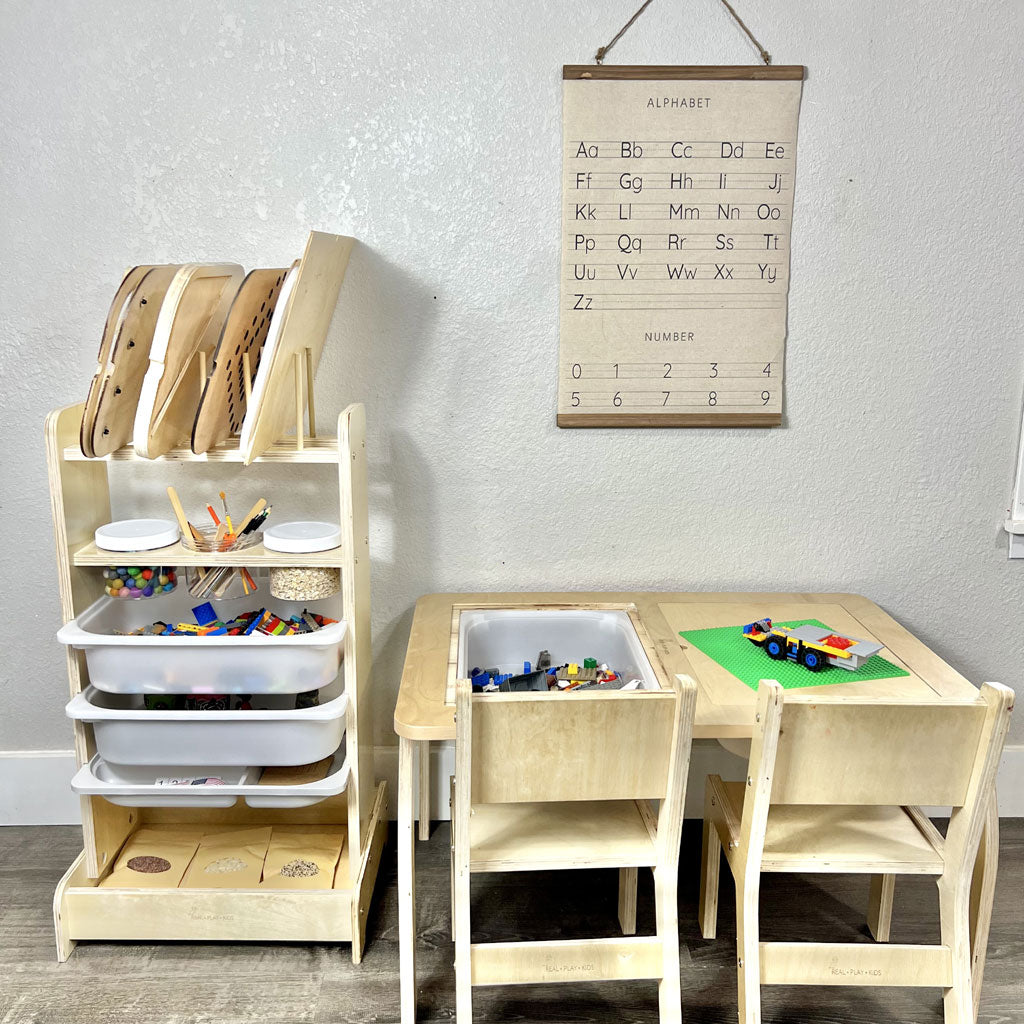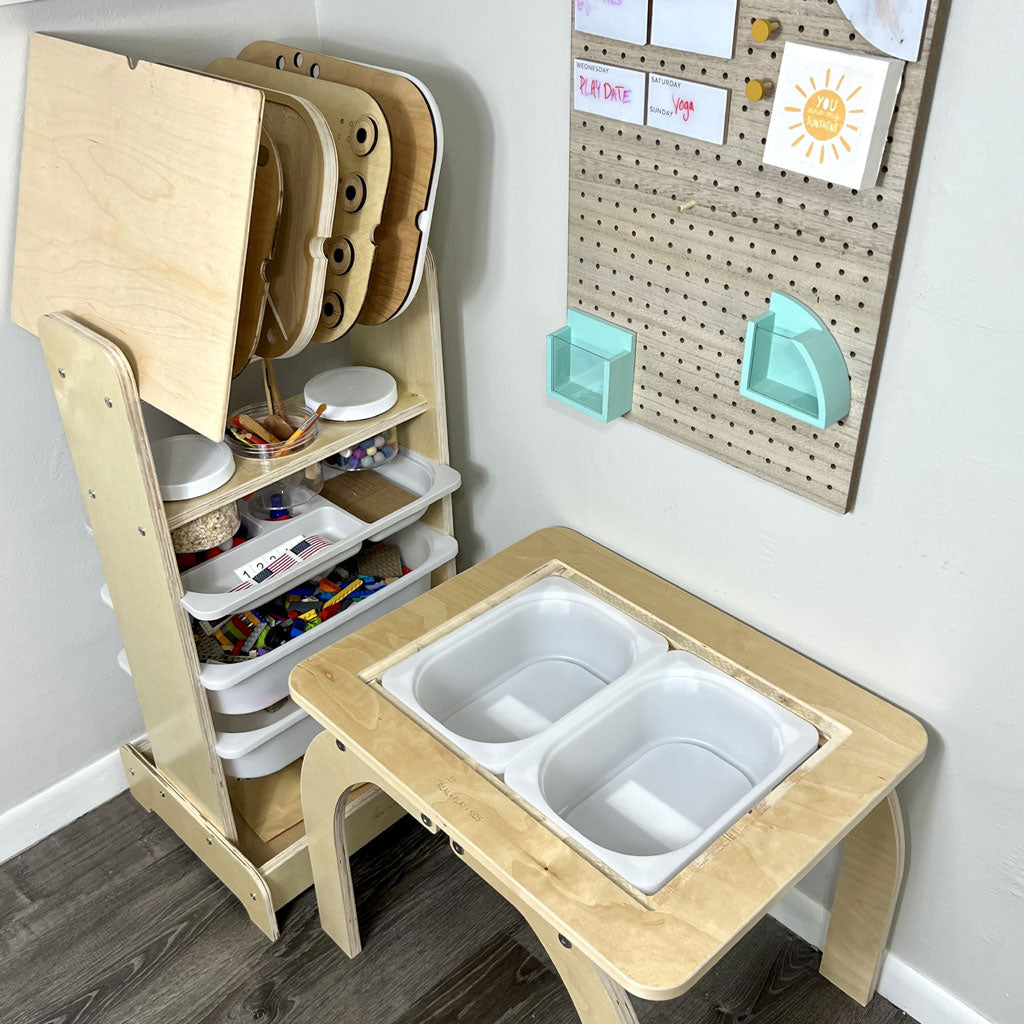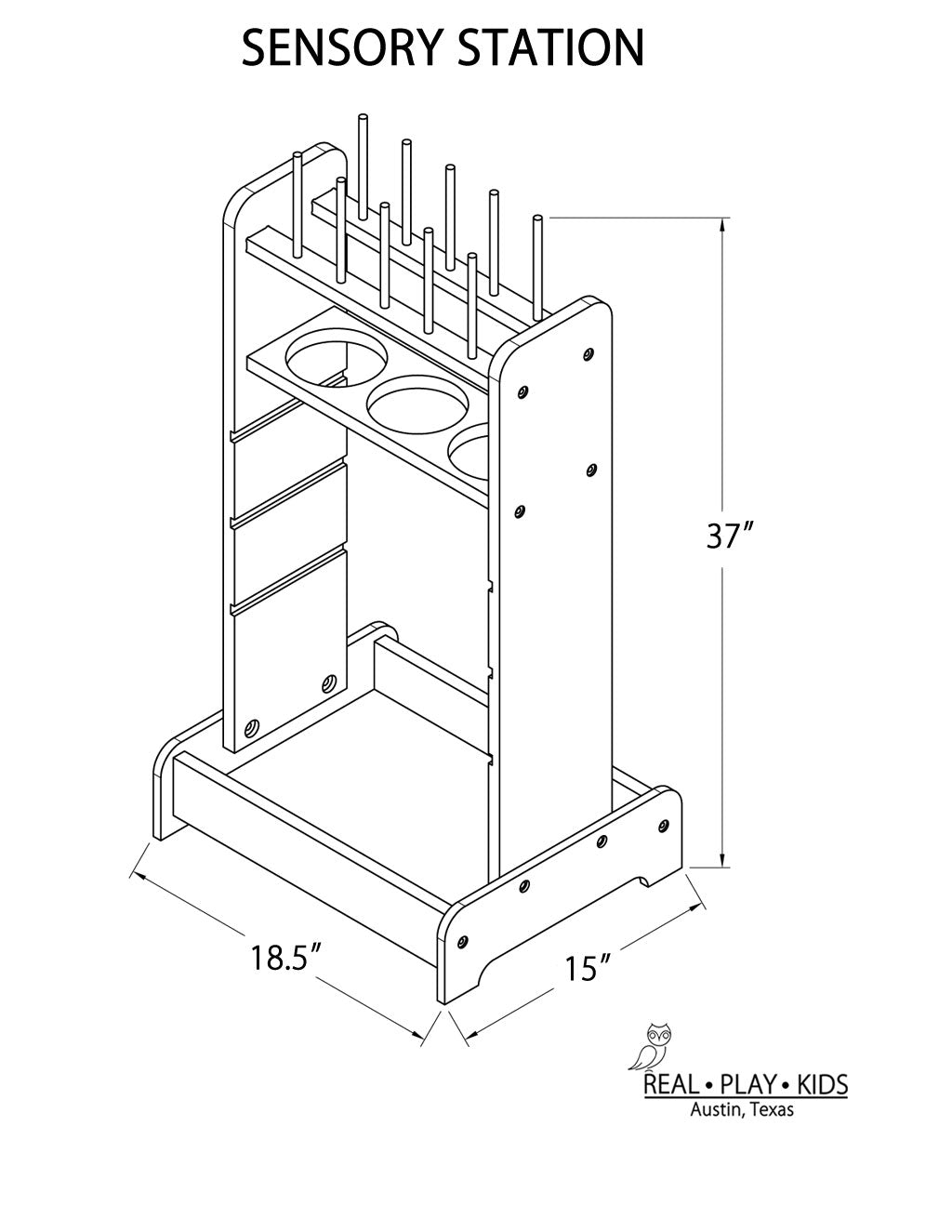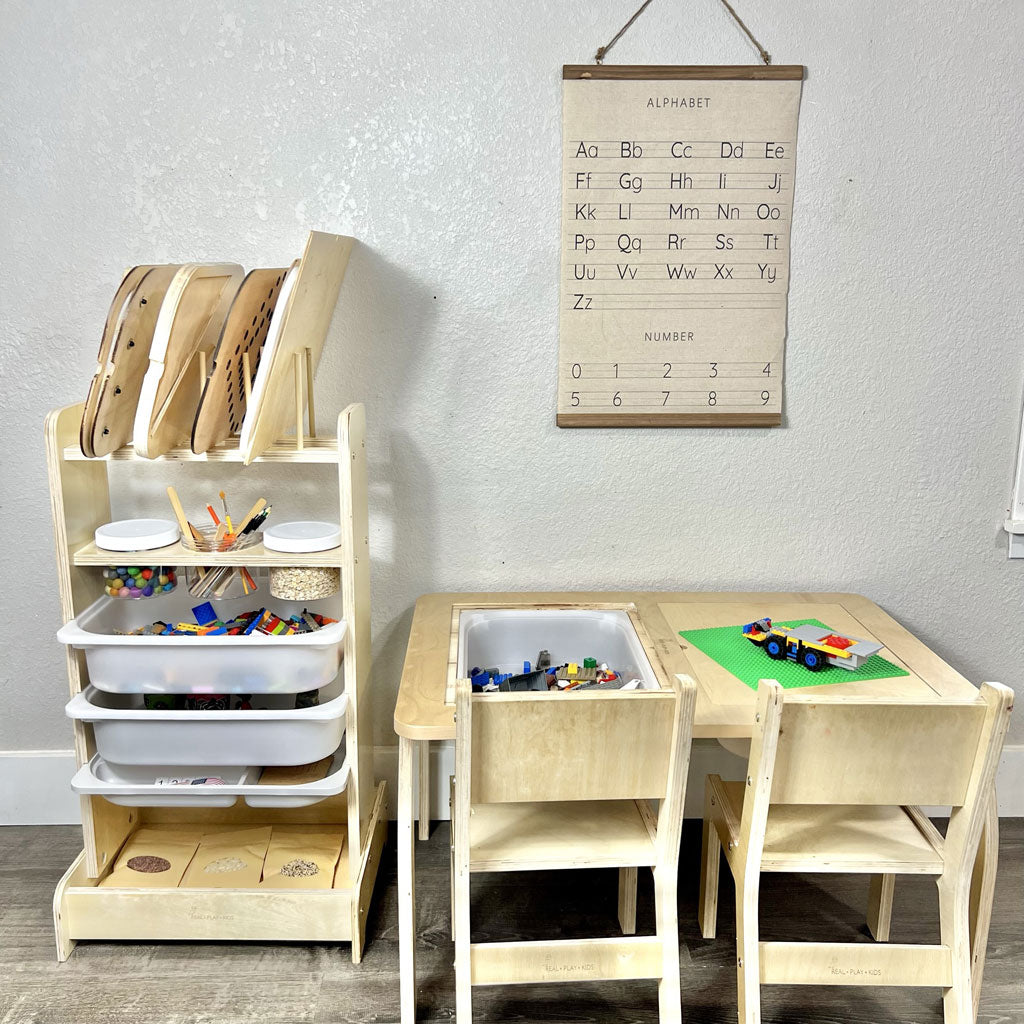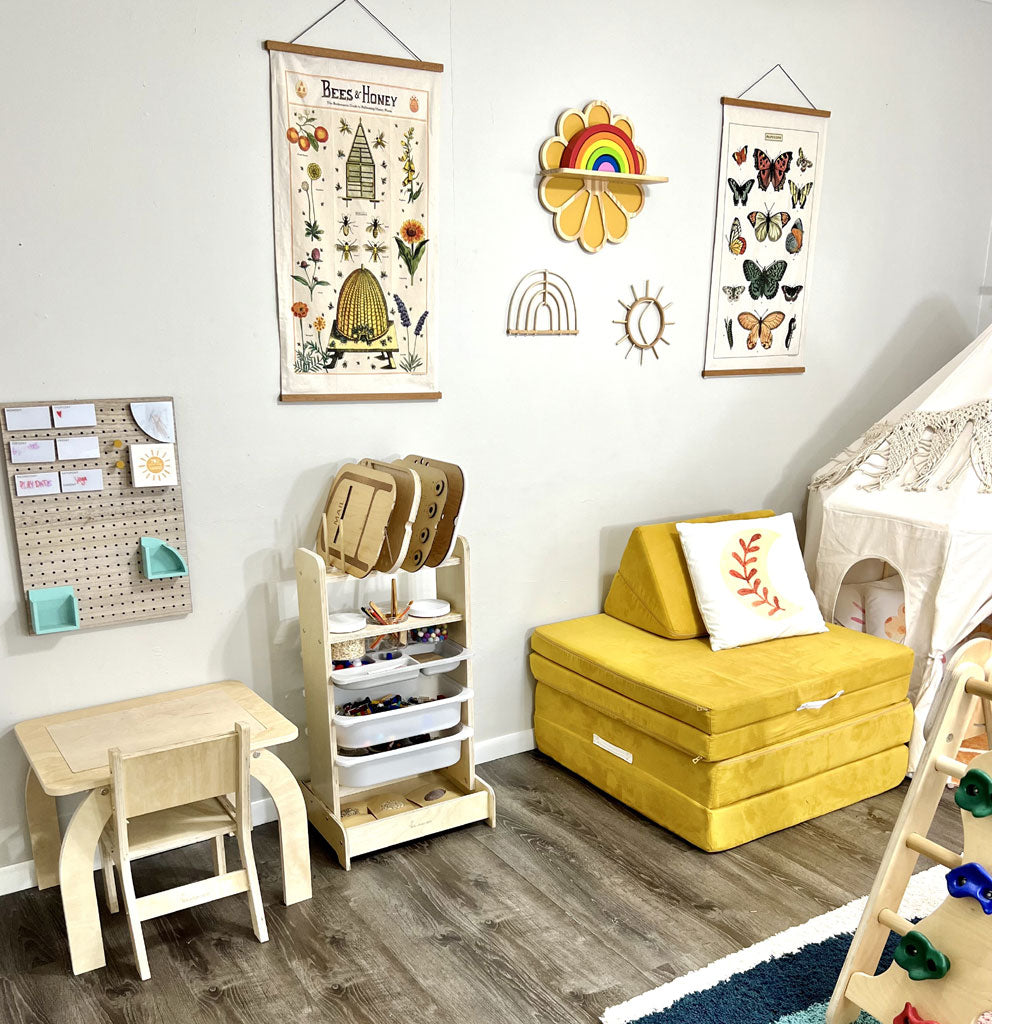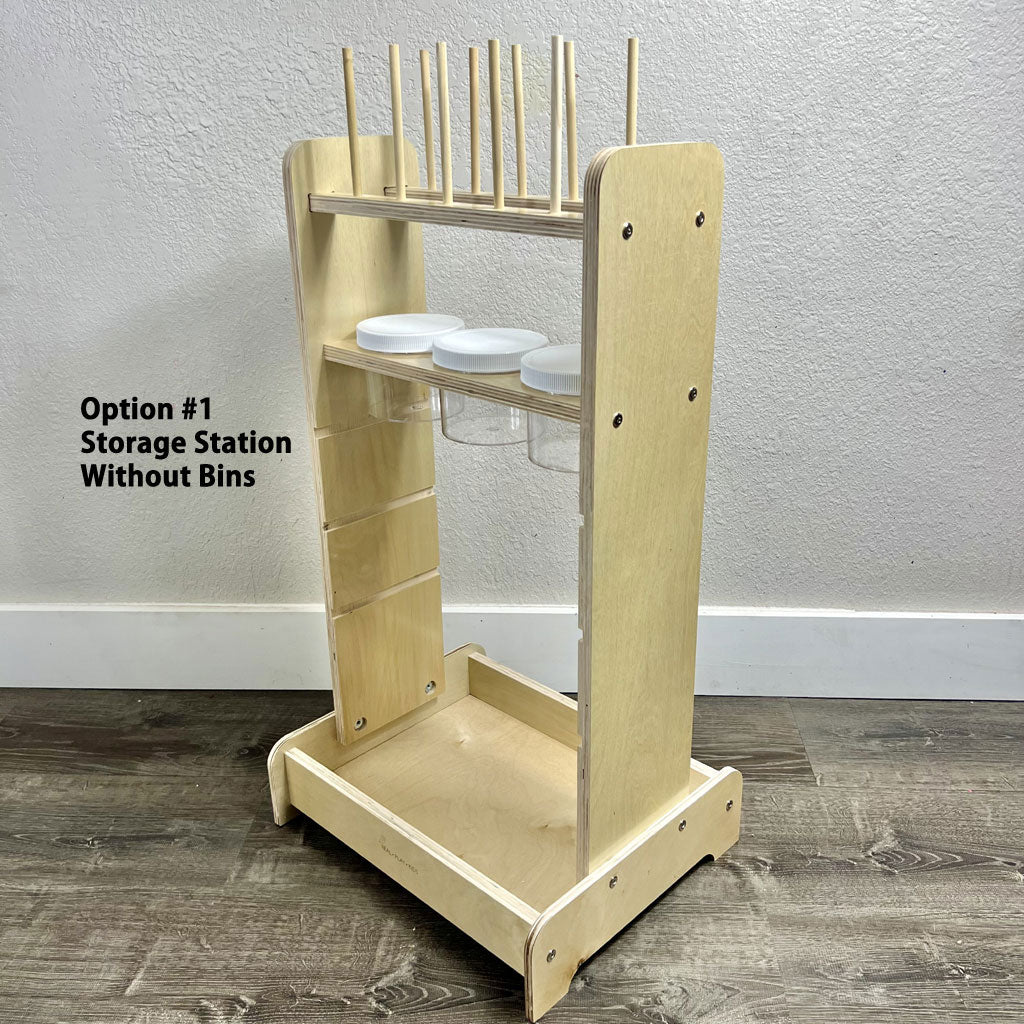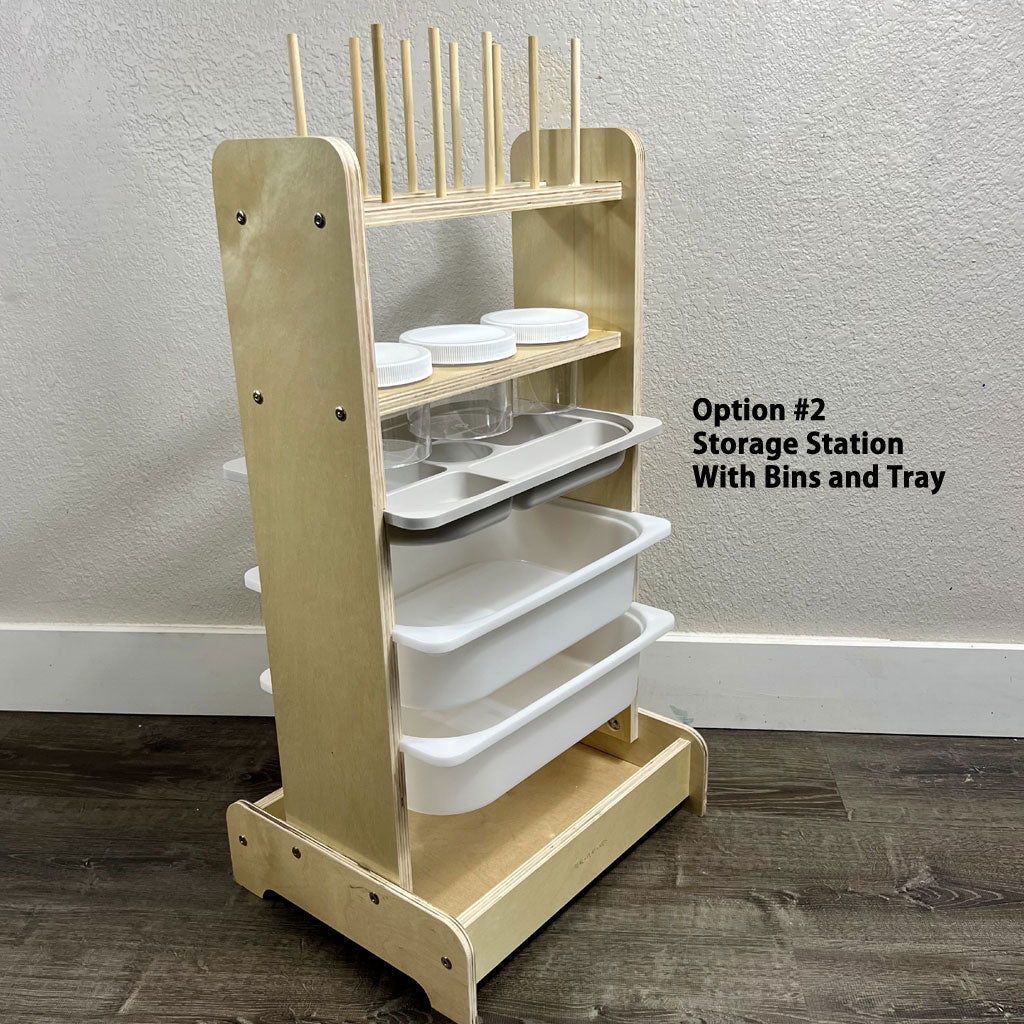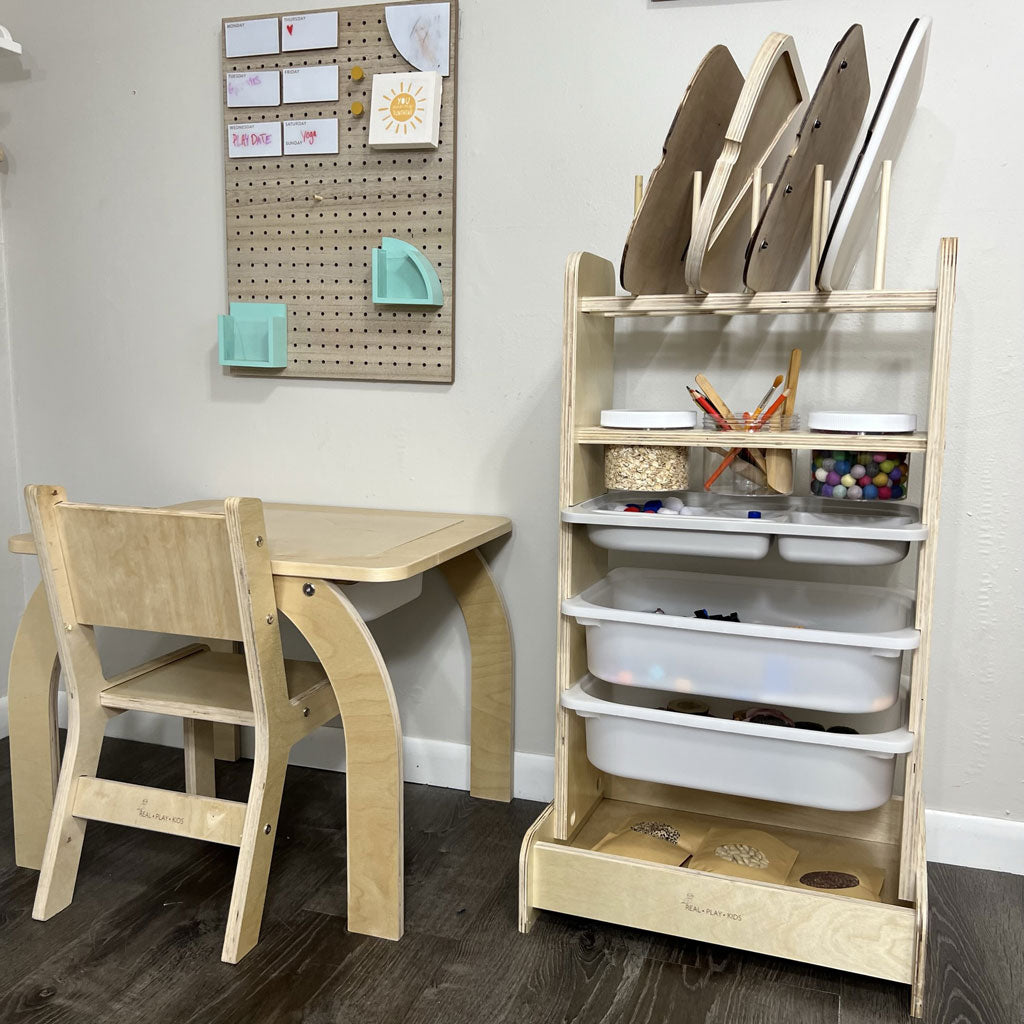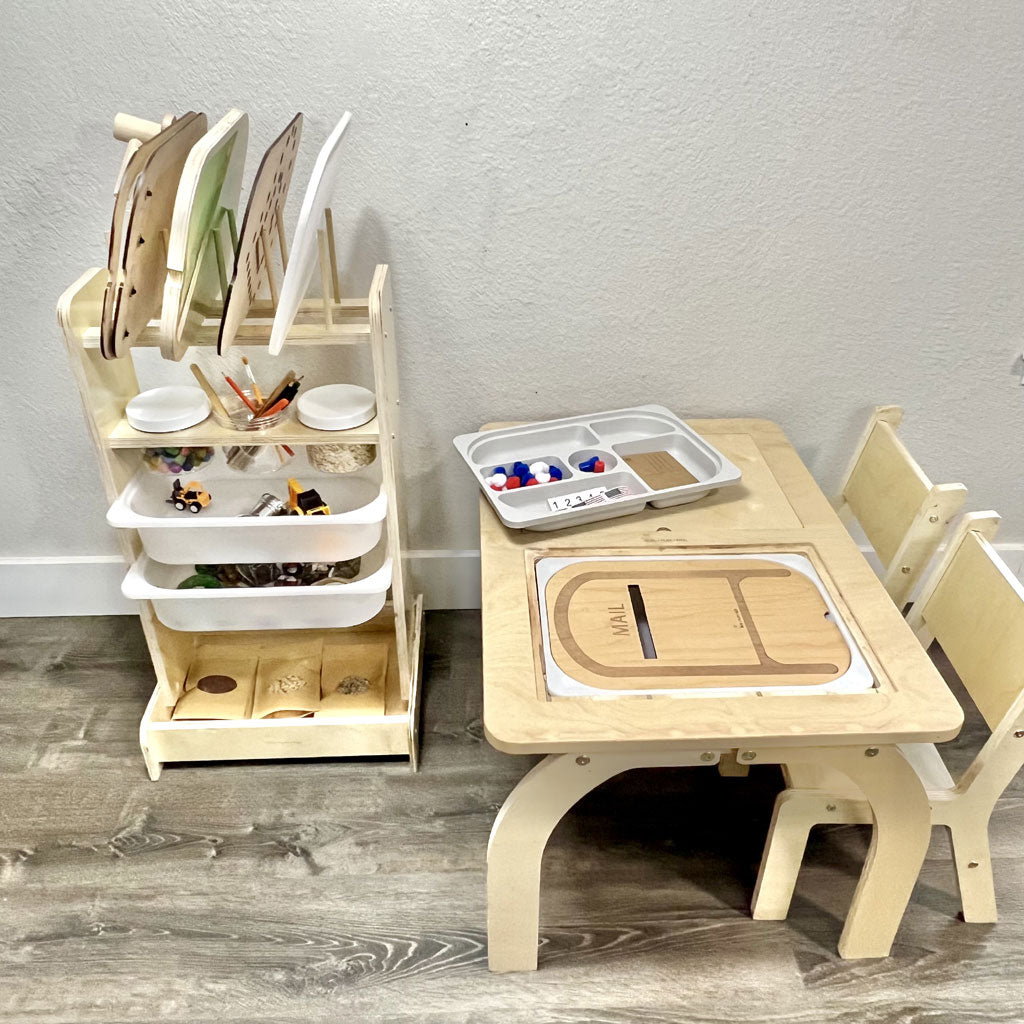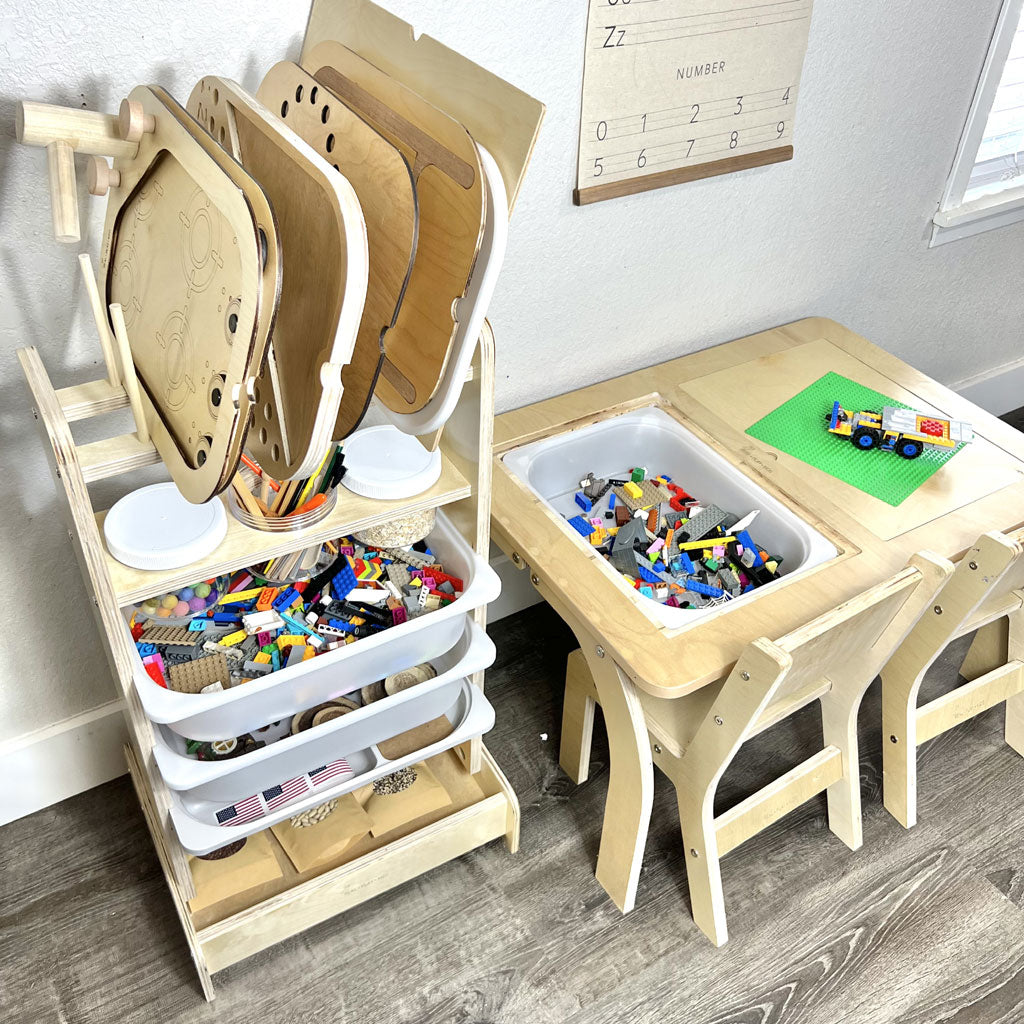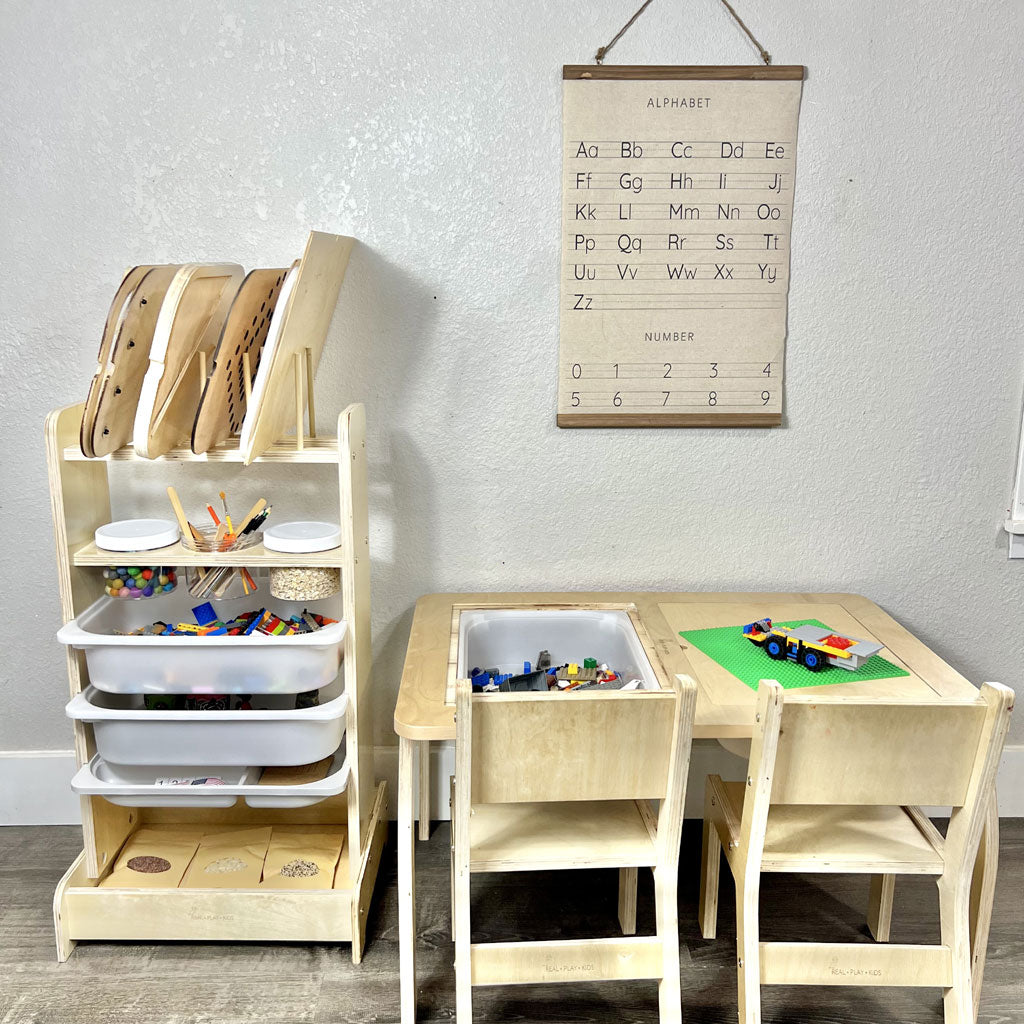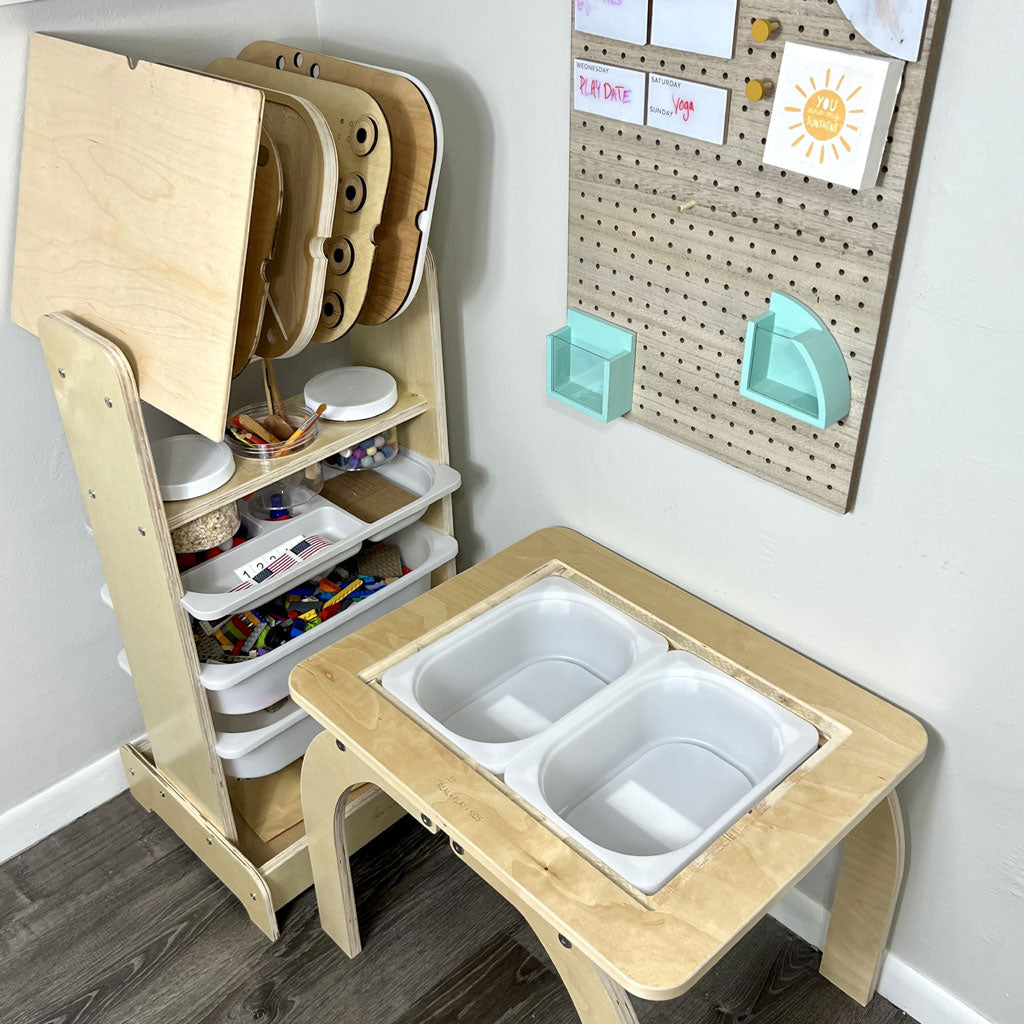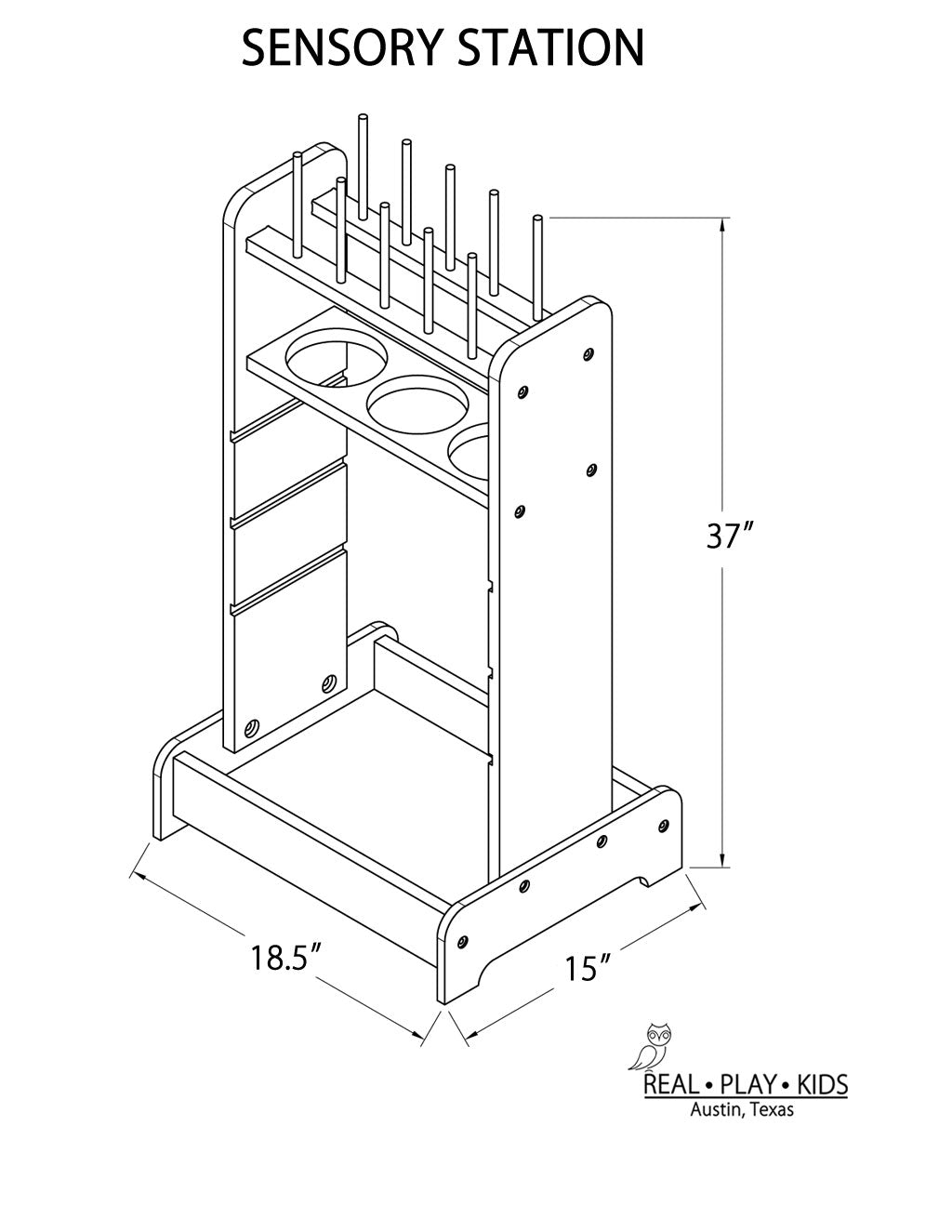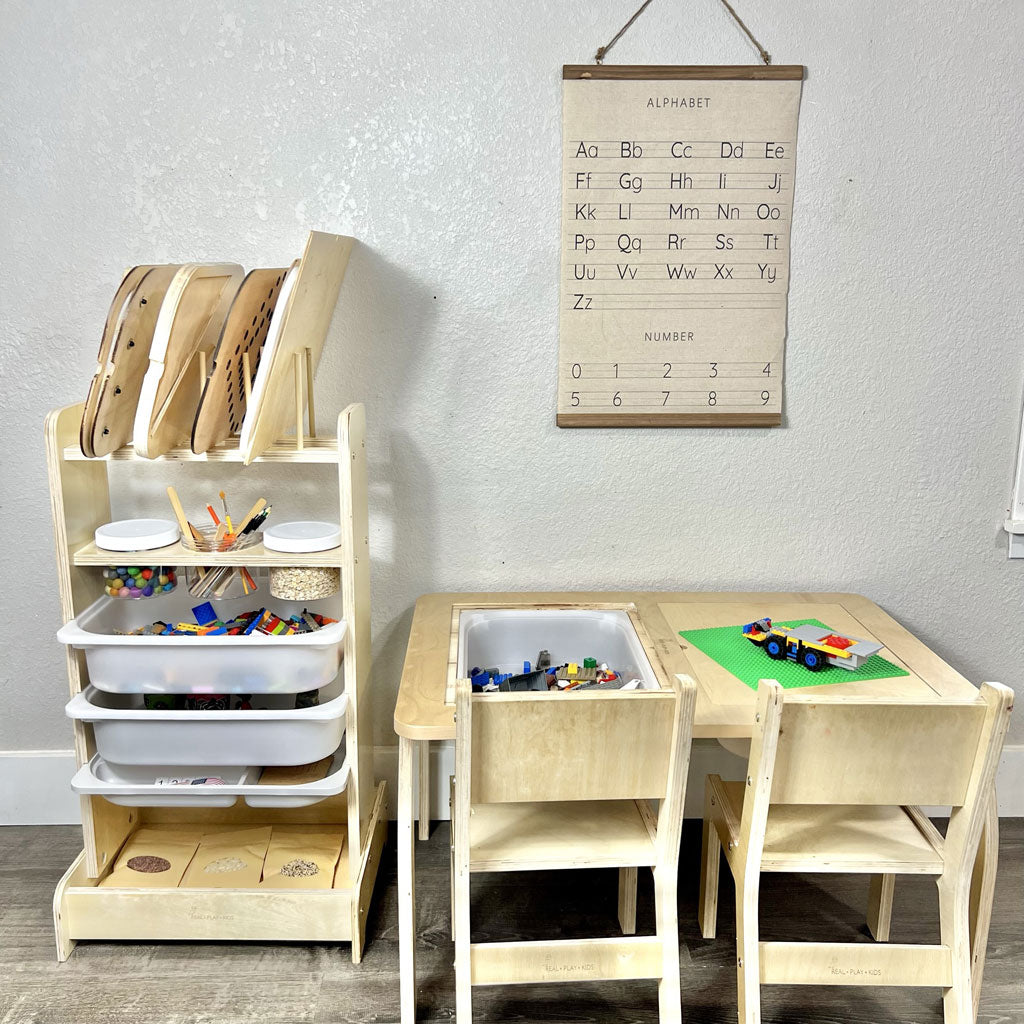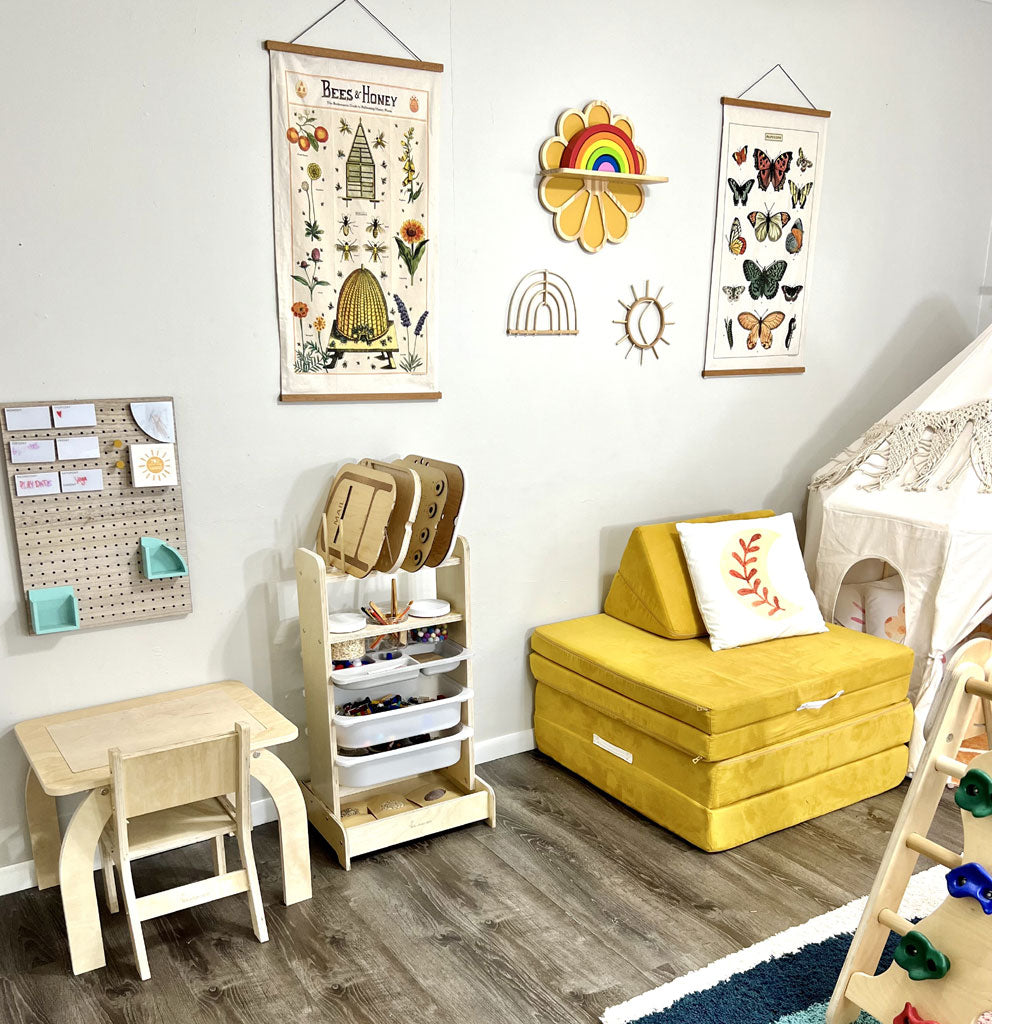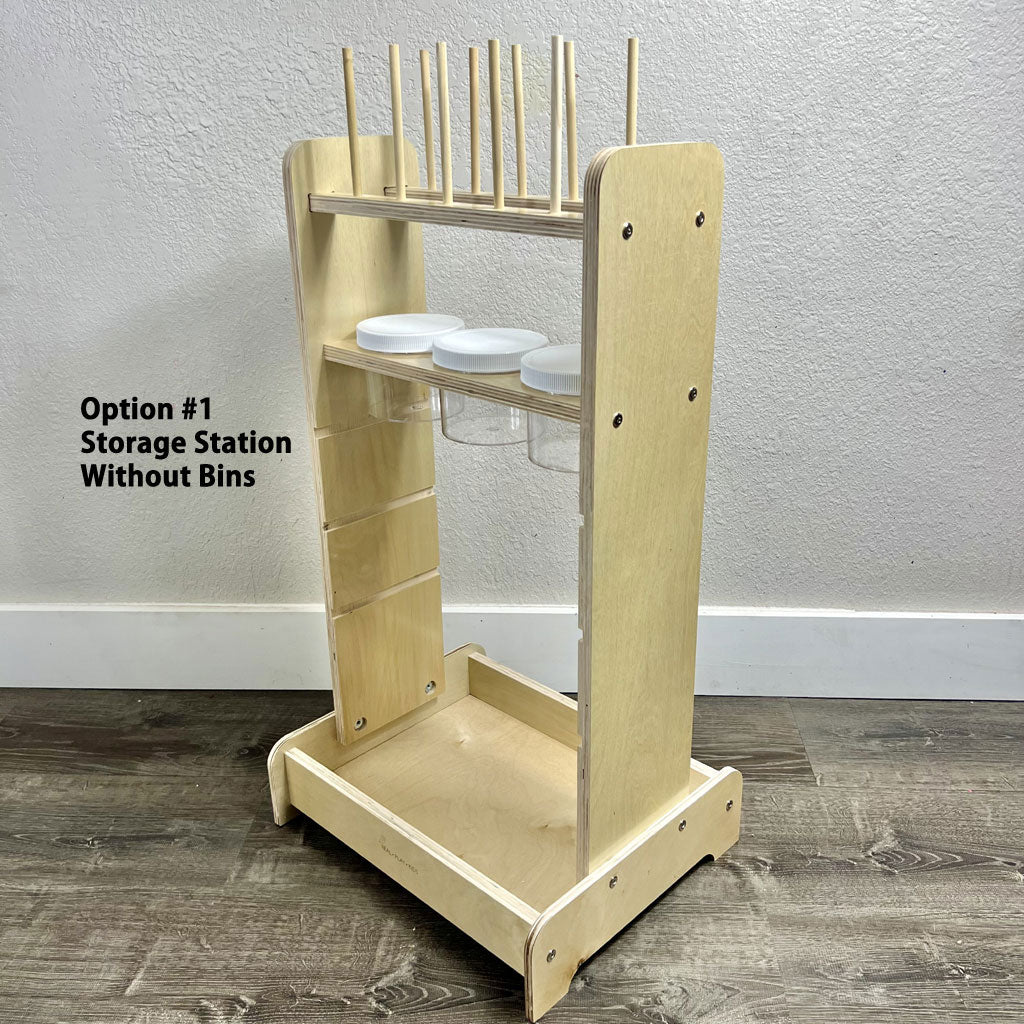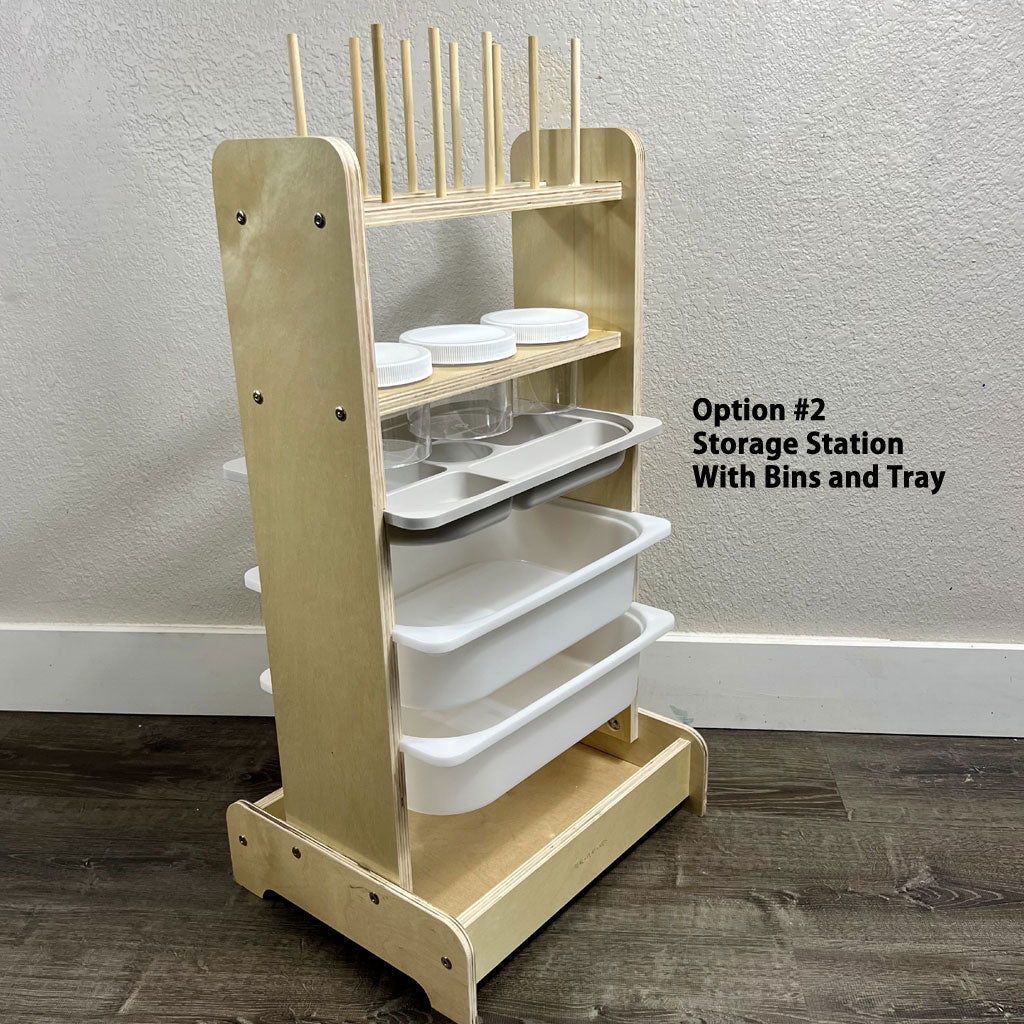 The ultimate organization and storage solution for your sensory table inserts, sensory bin fillers, kits, and tools. Easily store your Ikea Flisat and Trofast inserts, boards, and bins. Our Montessori-inspired Sensory Station was designed specifically with sensory play storage in mind. The multi-tier design is ideal for various storage needs while adding versatility and organization to your sensory table. Paired with our Sensory table and Chairs make for a perfect classroom or home-school setup.

The top rack provides storage for sensory boards and inserts.
The Jar-Bar includes 3-32oz. Screw top containers to store sensory bin fillers and doughs.
Slide-in storage rack provides storage for up to 3-Ikea Trofast Bins
The extra roomy bottom shelf provides storage for sensory kits and tools

Like all our products the Storage Station is made by us, using the highest quality furniture grade Birchwood. The station is finished with the same durable easy-to-clean finish as our sensory table and chairs. And is a perfect match for our Sensory Table and Chair Set and will organize any sensory play area.

All Sensory Stations include 3-32oz.-screw top containers.
The station can be purchased with or without the Trofast Bins and Tray.

Sensory Station With Bins Includes:
Sensory Station Storage Rack
3-32oz.-Screw Top Containers
2-Ikea Trofast Bins (16x11x4)
1-Ikea Trofast Tray (16x11x2)

Sensory Station Without Bins Includes:
Sensory Station Storage Rack
3-32oz.-Screw Top Containers

Dimensions:
37"tall x 18.5"wide x 15"deep.


Like all of our products, the Sensory Station is easy to assemble with easy-to-read instructions and included Allen wrench.