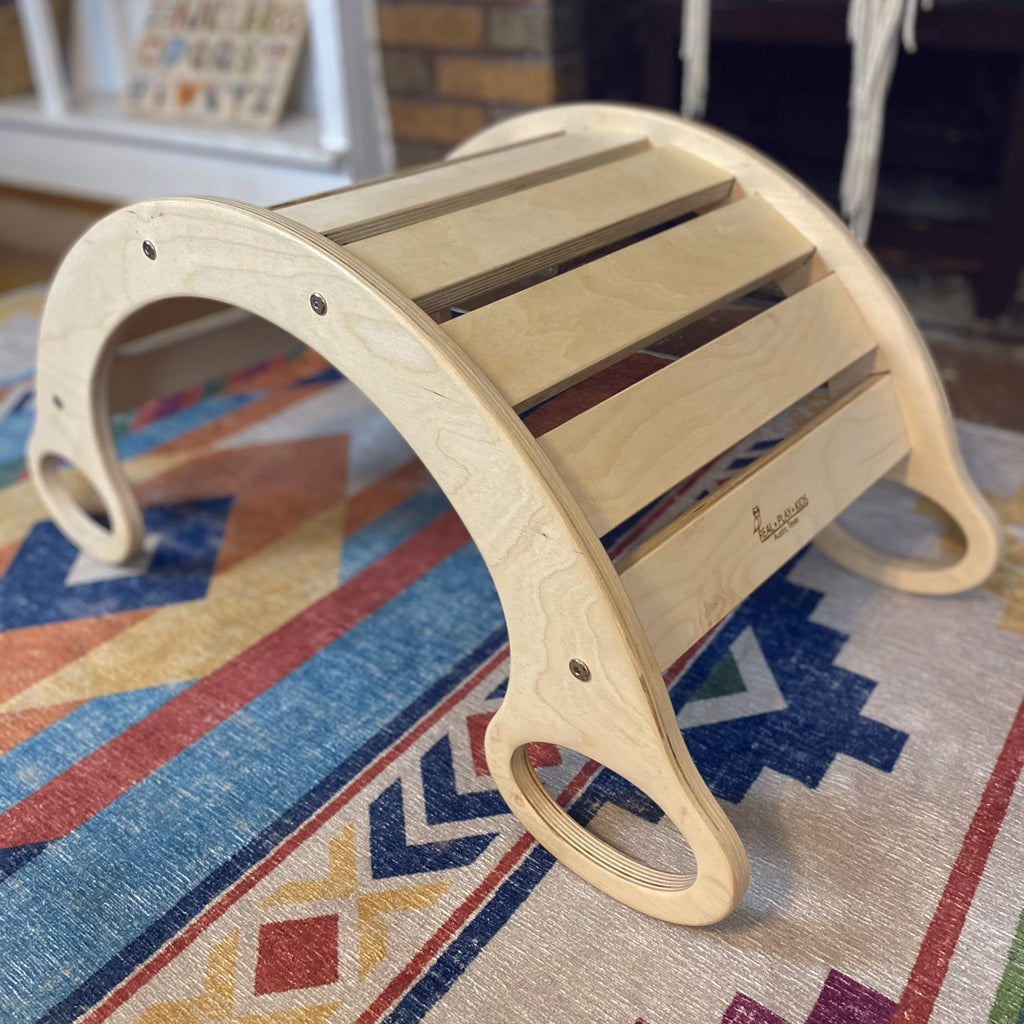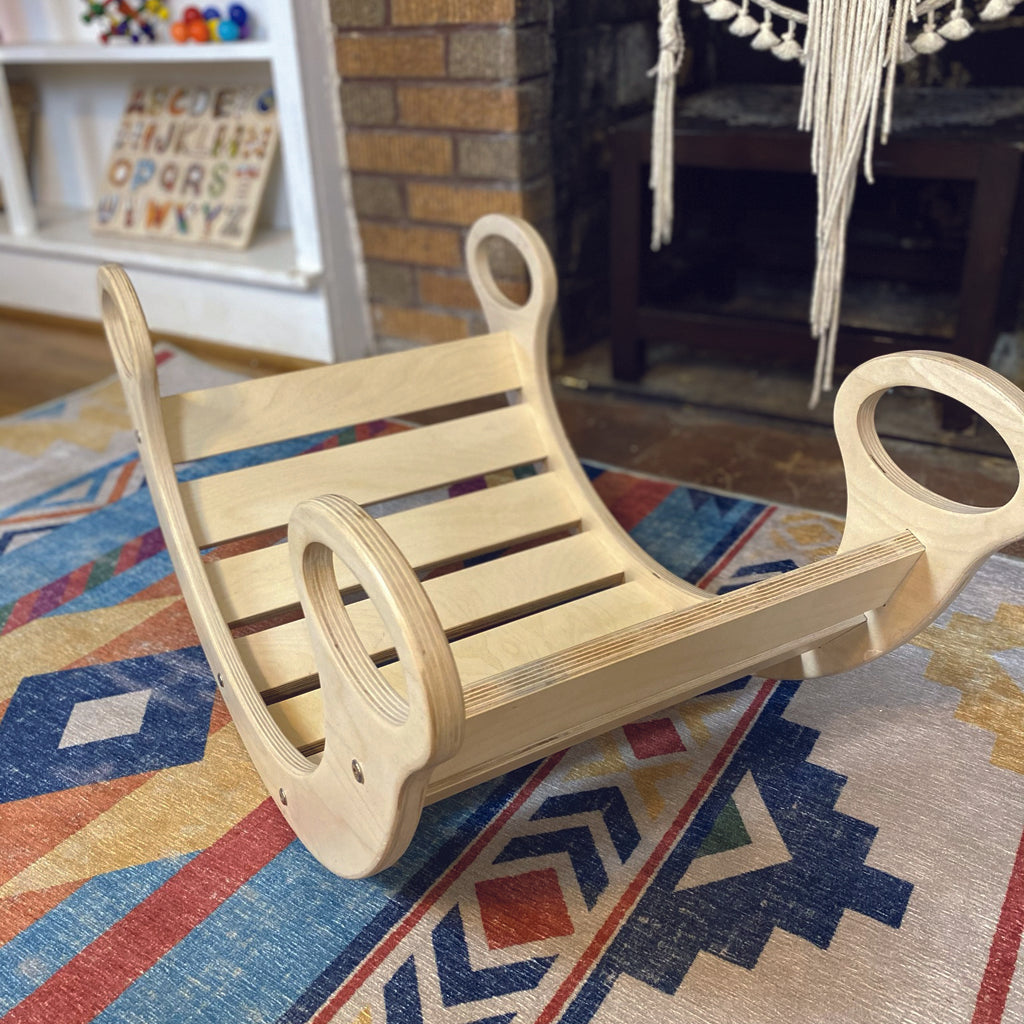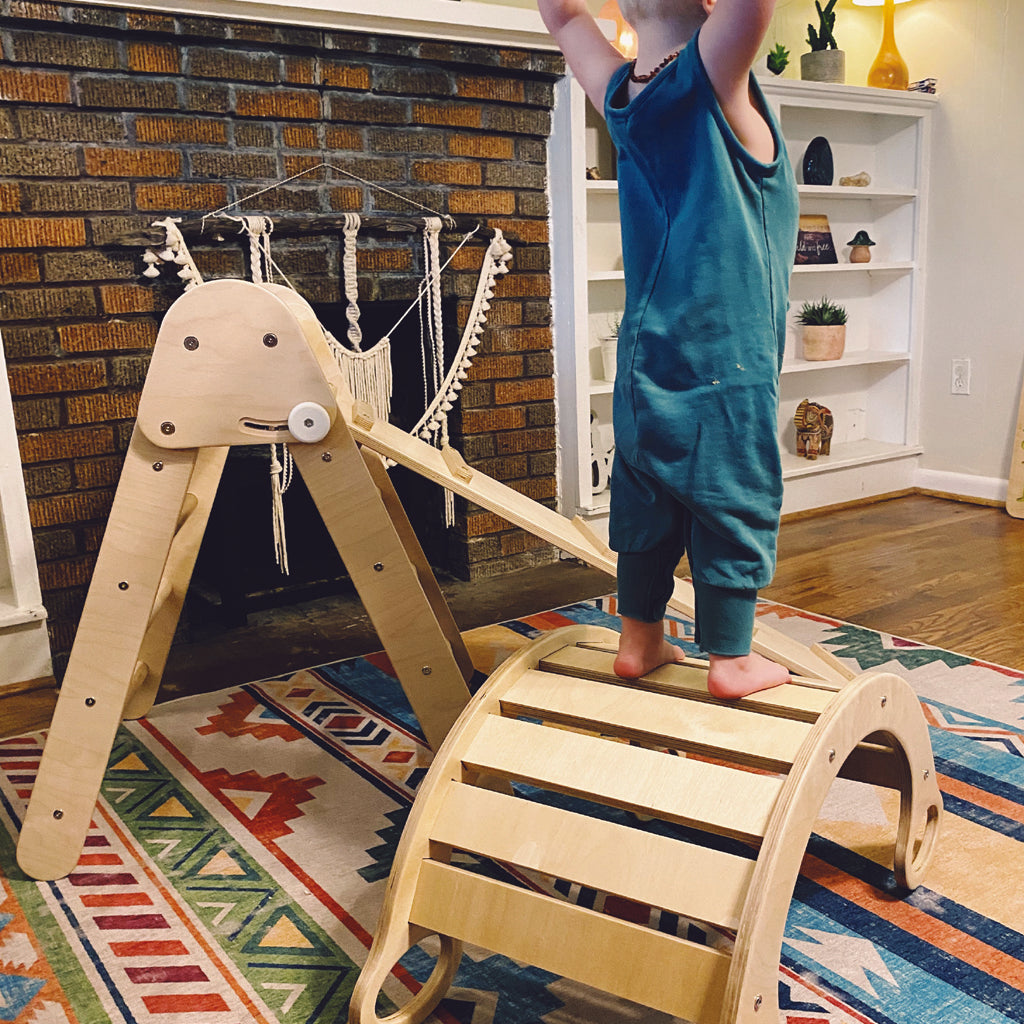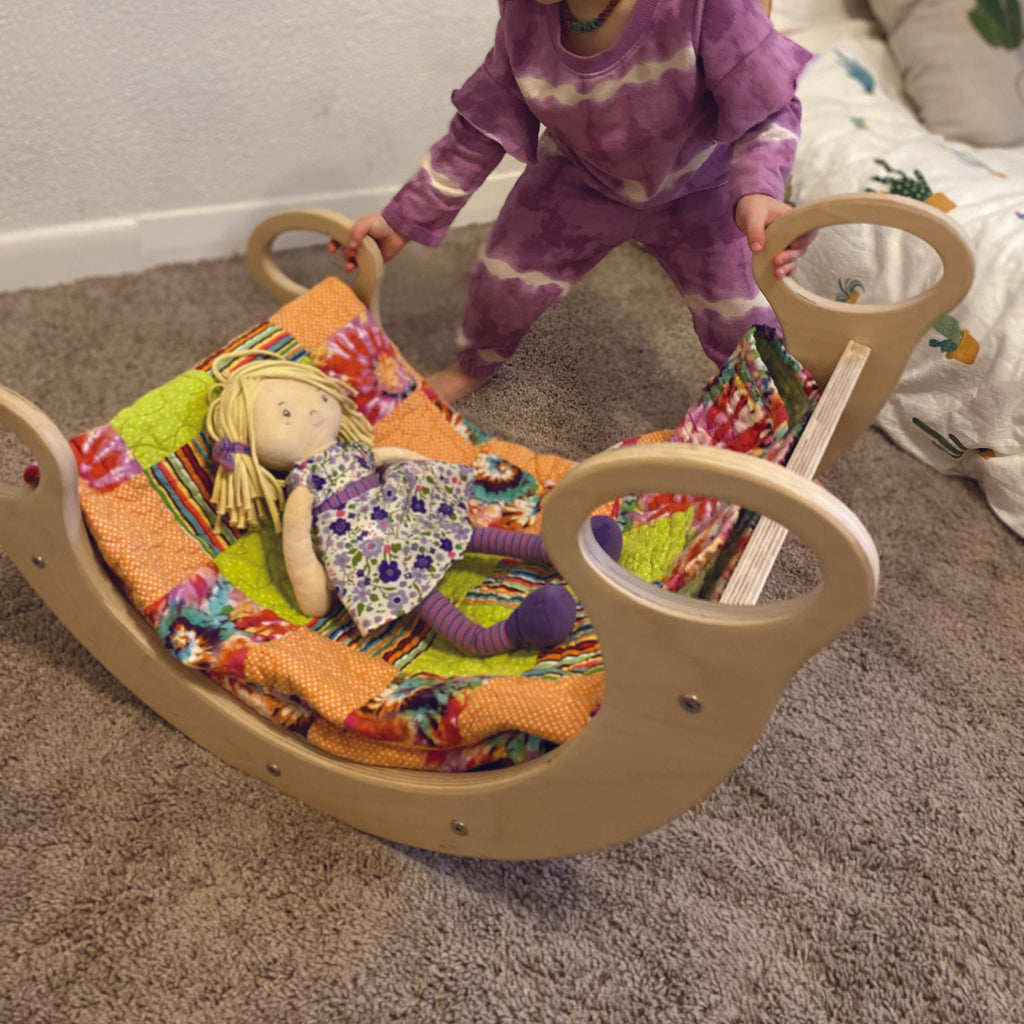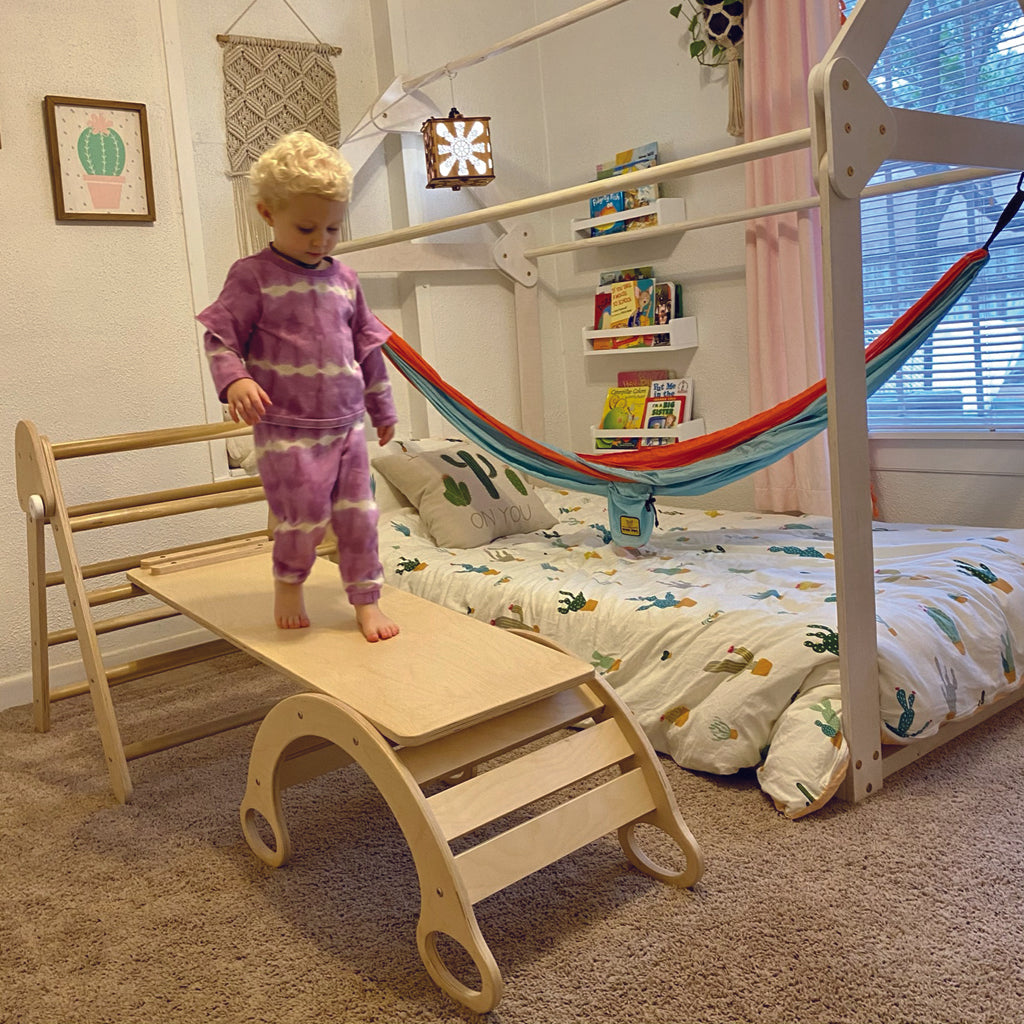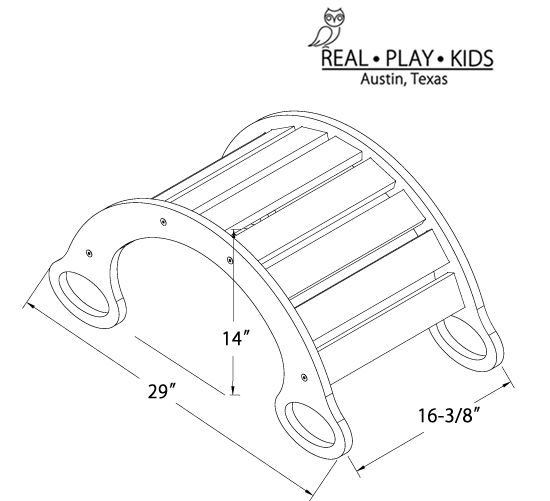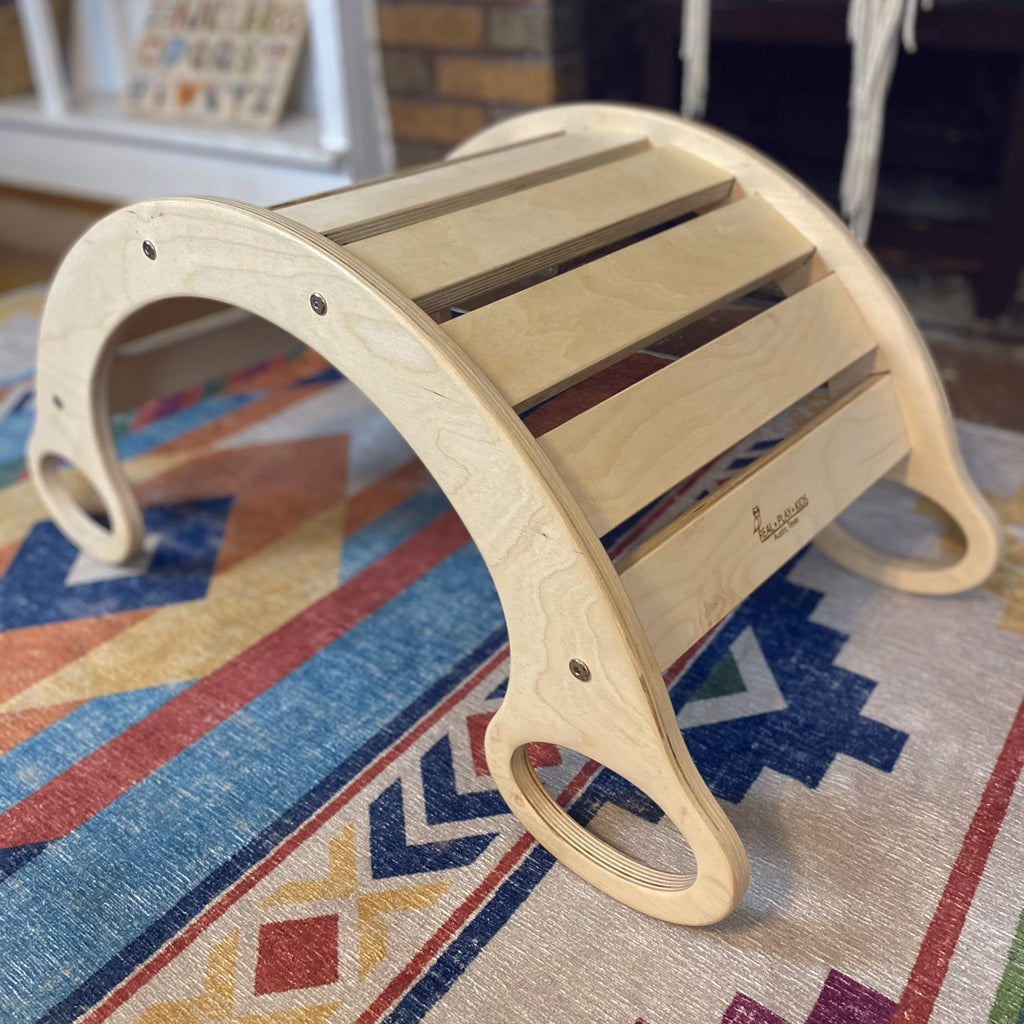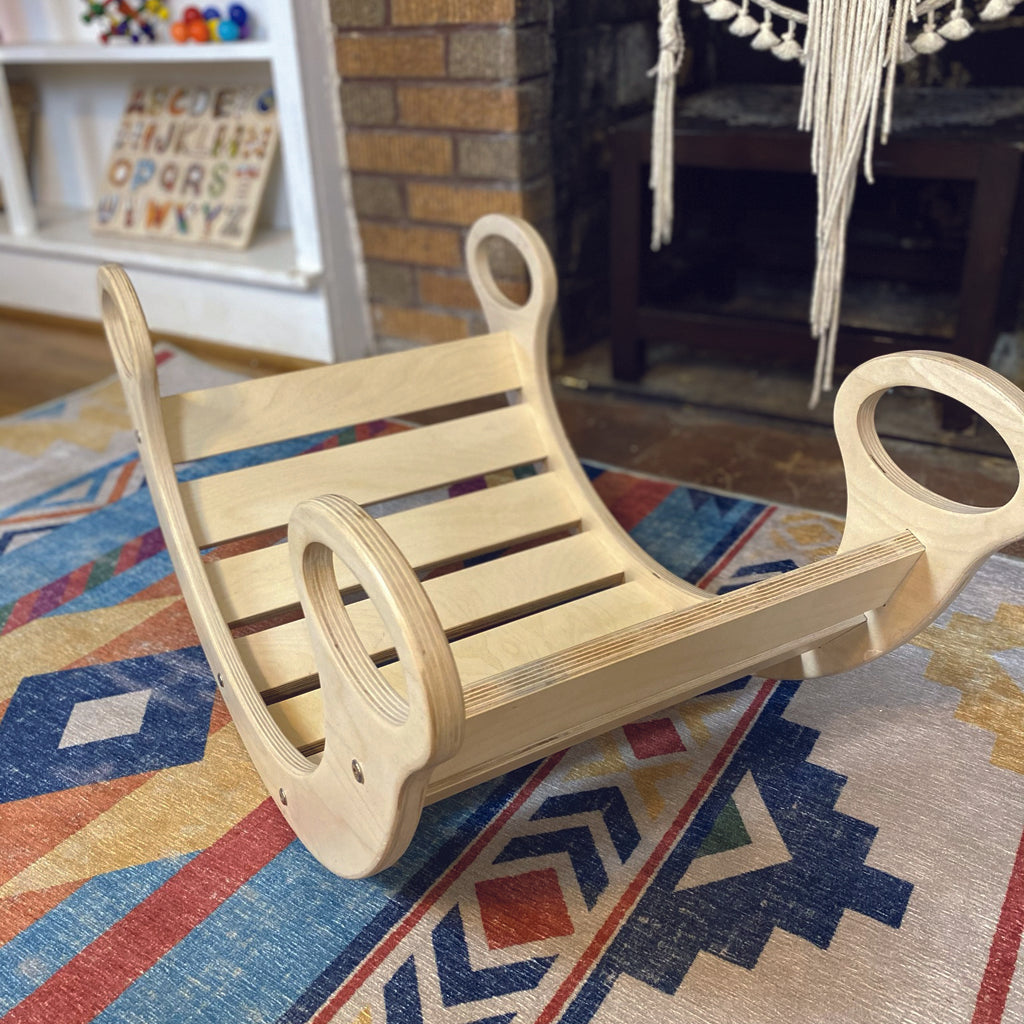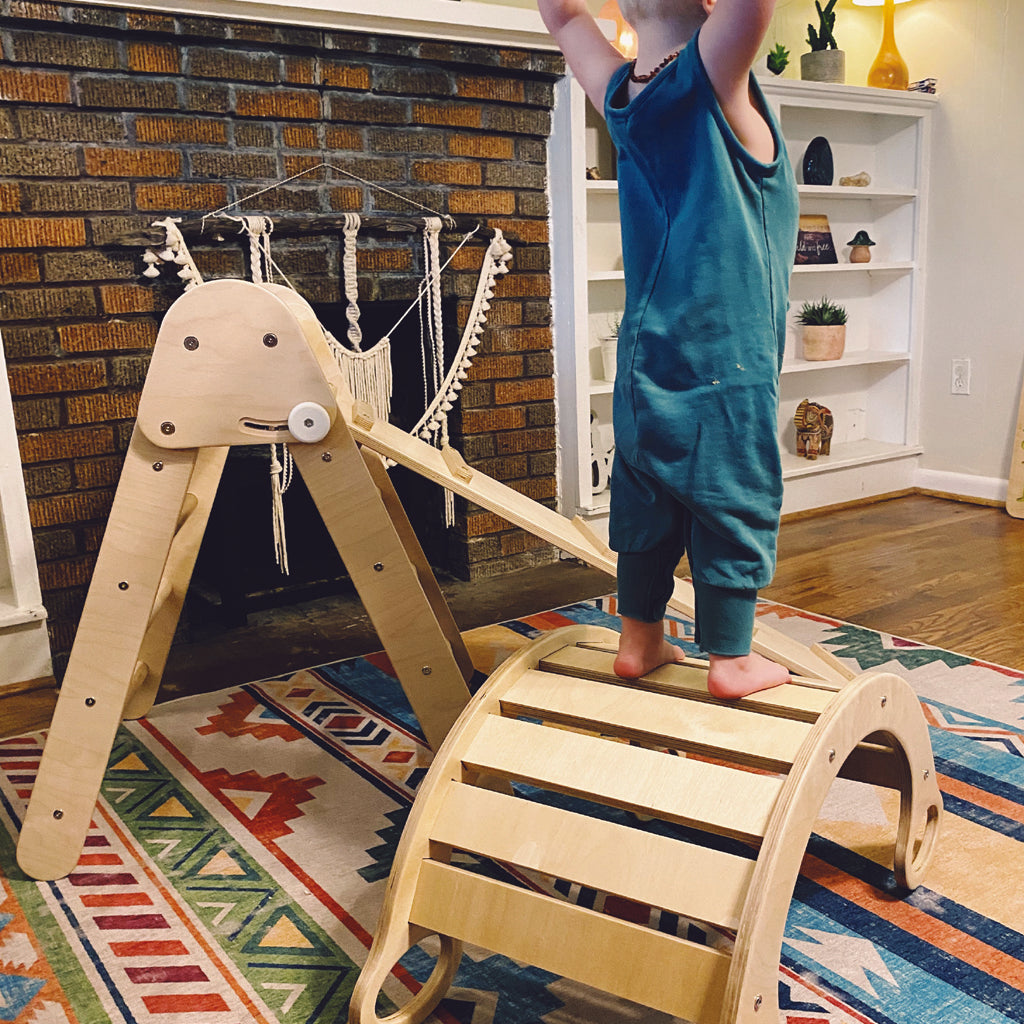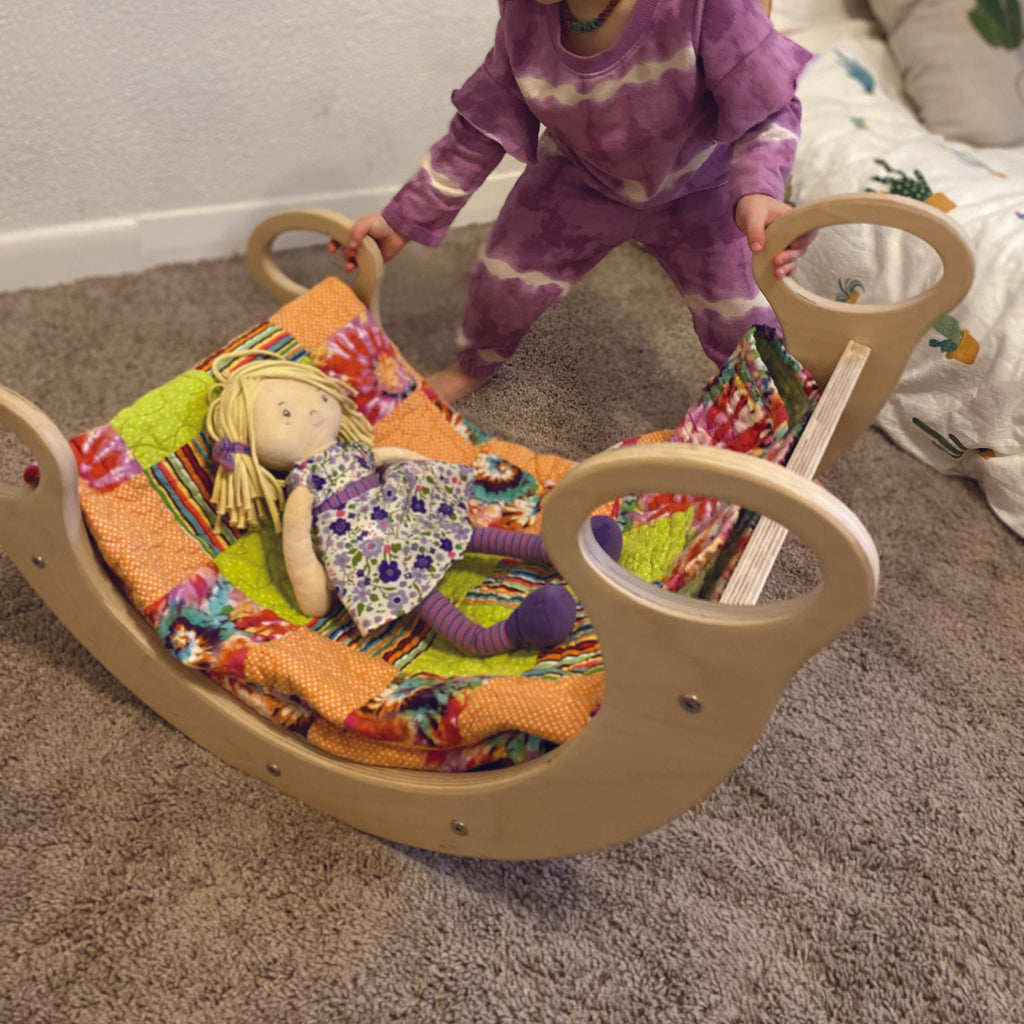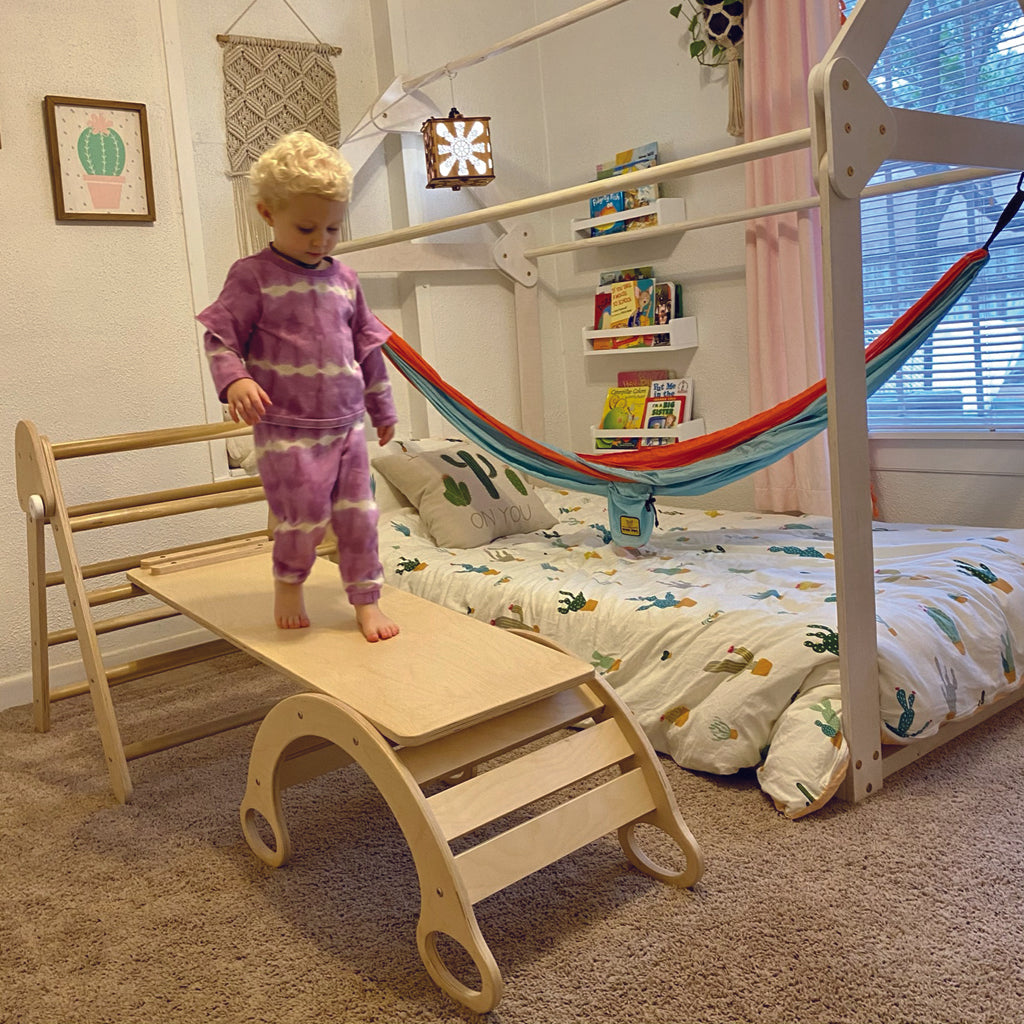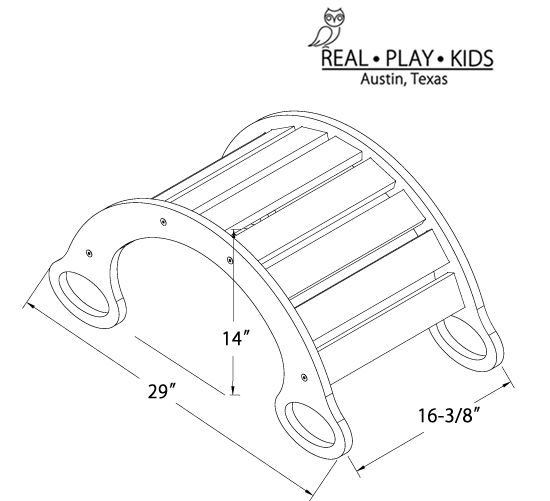 Originally developed in Waldorf early childhood classrooms the Rocker-Arch is a structure that awakens the imagination, strengthens muscles, and promotes the development of balance. The rocker encourages open-ended & imaginative play. It can become a boat, slide, a resting place, doll bed, lemonade stand, tunnel, and much more!
It grows with the child from crawling stages to 6 yrs. It can hold up to 150-lbs.
The arch is designed to also stack with the slide from the Pikler-Slide playset. 
The Rocker-Arch is designed and handcrafted in Austin, Texas, with high-quality materials, wood is Northern European Baltic Birch and we use Hardwood Poplar Dowels grown in Tennessee. All wood is FSC certified. The Rocker-Arch is finished with a clear Low-VOC water-based, ecologically friendly finish.
Legal Disclaimer
Equipment should always be placed on a sturdy surface, never concrete or hard ground. Never leave your children unsupervised. We advise letting them explore freely, but always be within a safe distance to assist them if required. Suitable for indoor or outdoor use. Equipment should be stored indoors kept dry and protected from the elements.