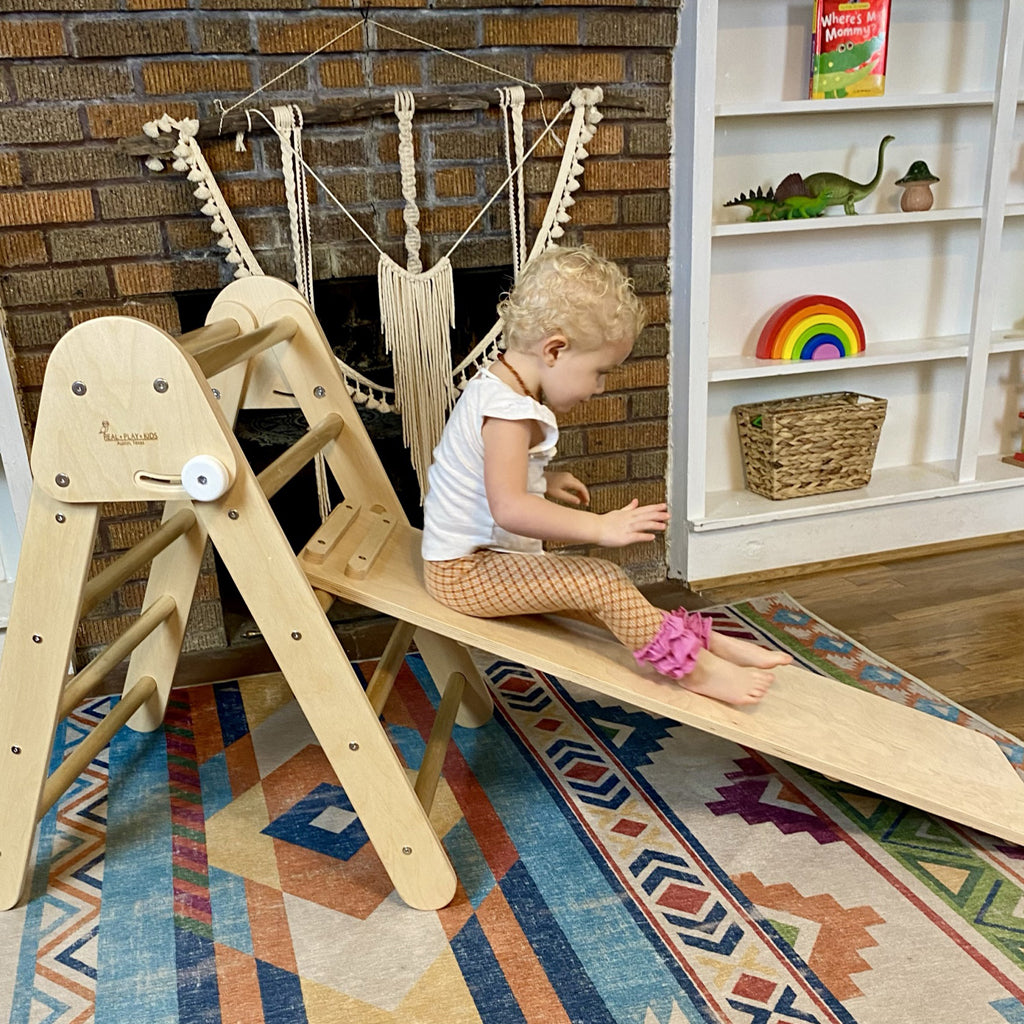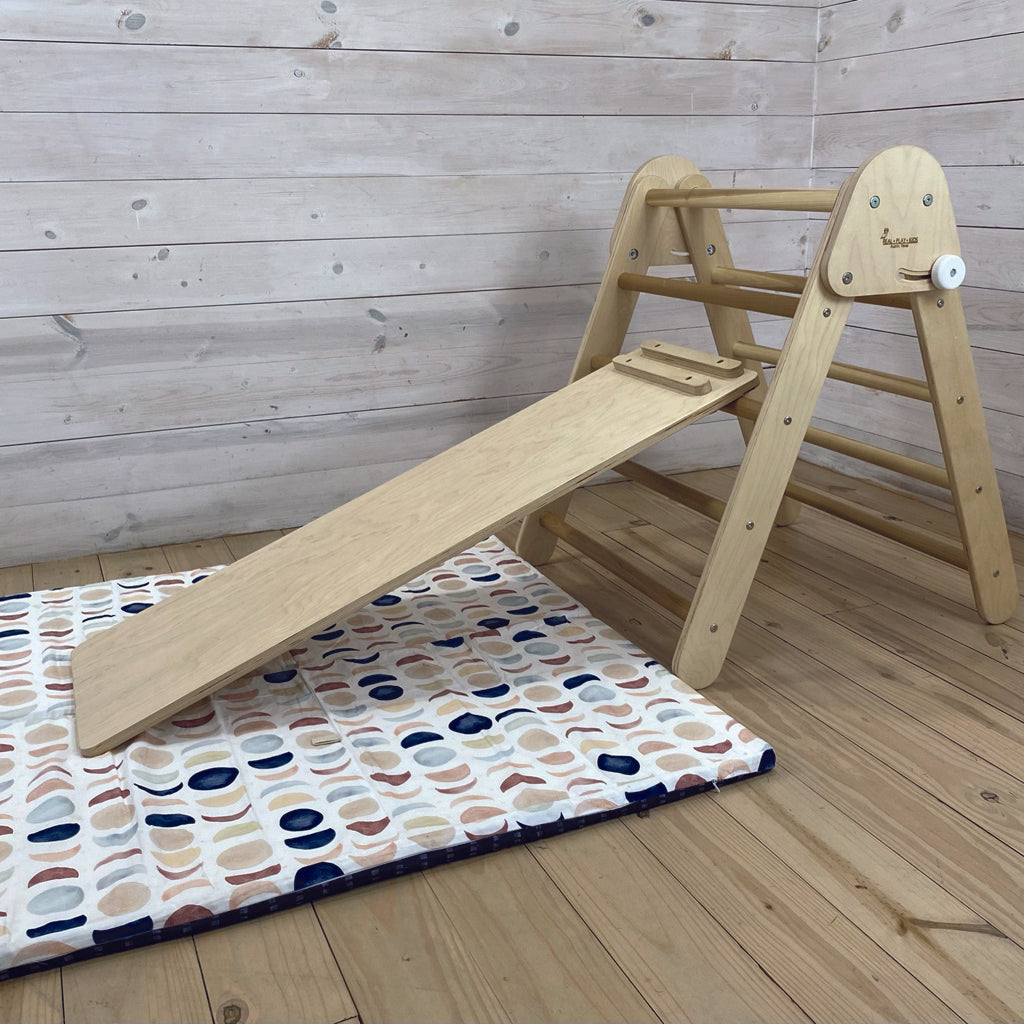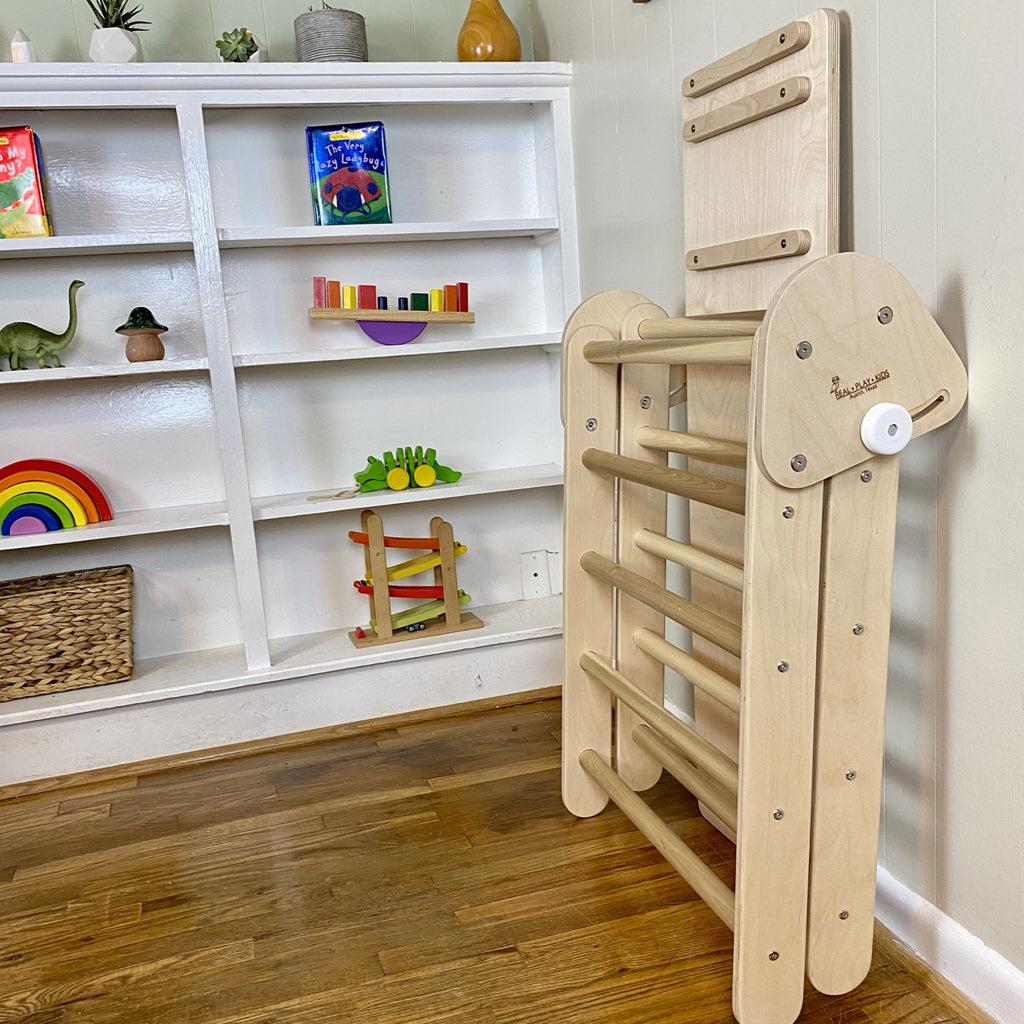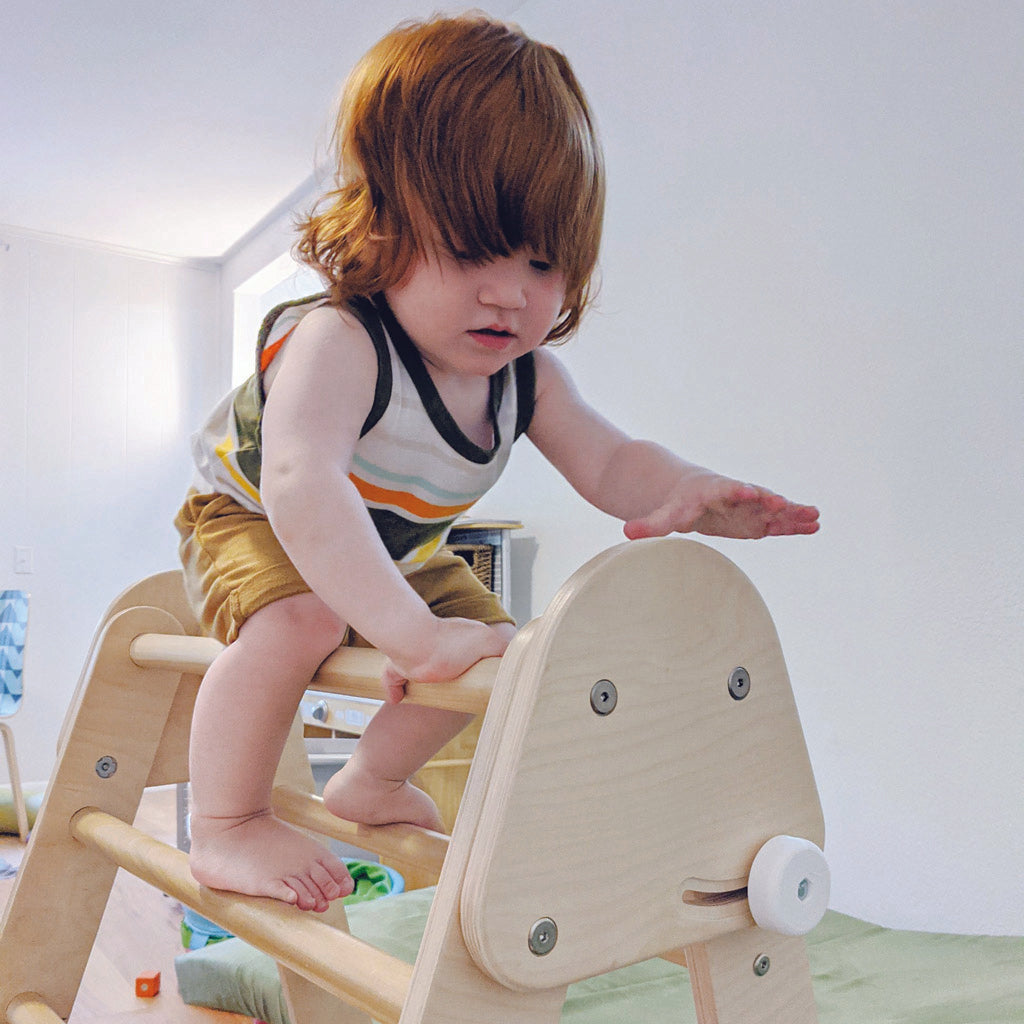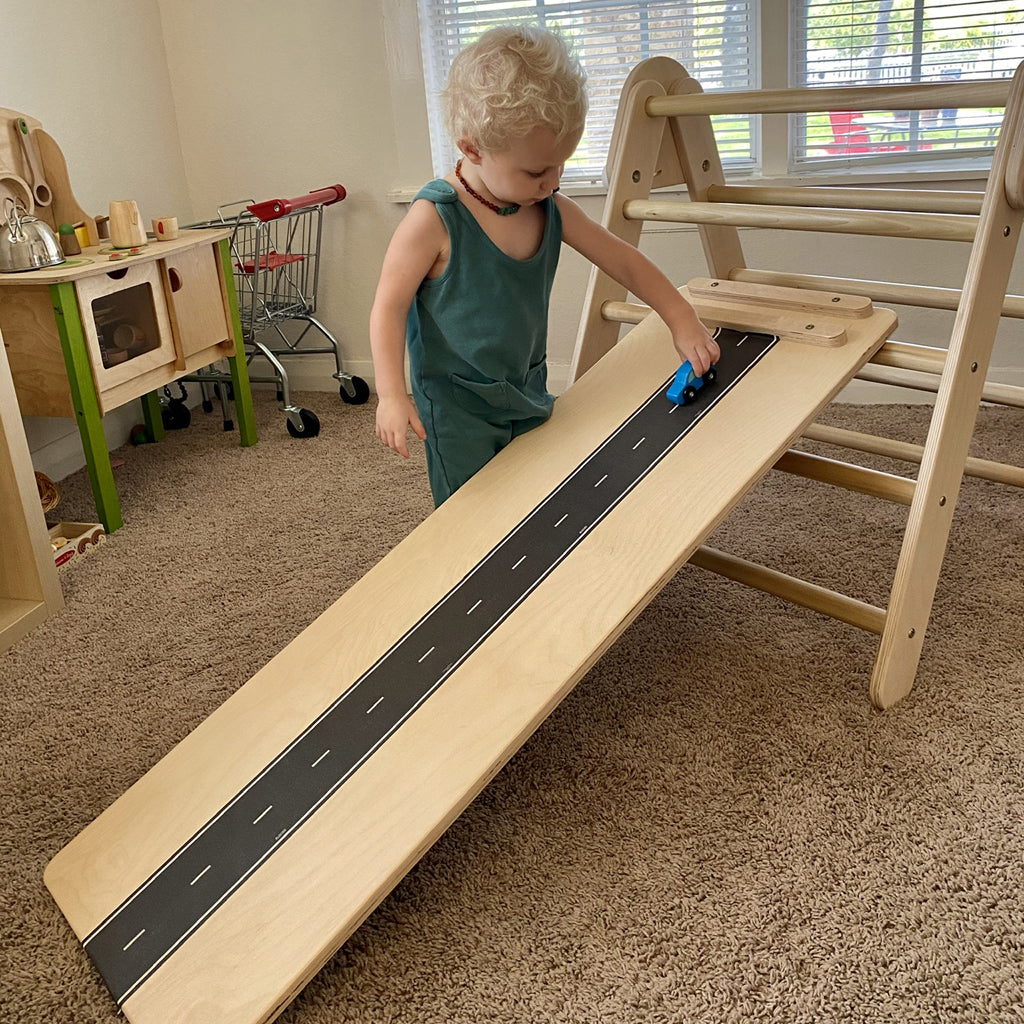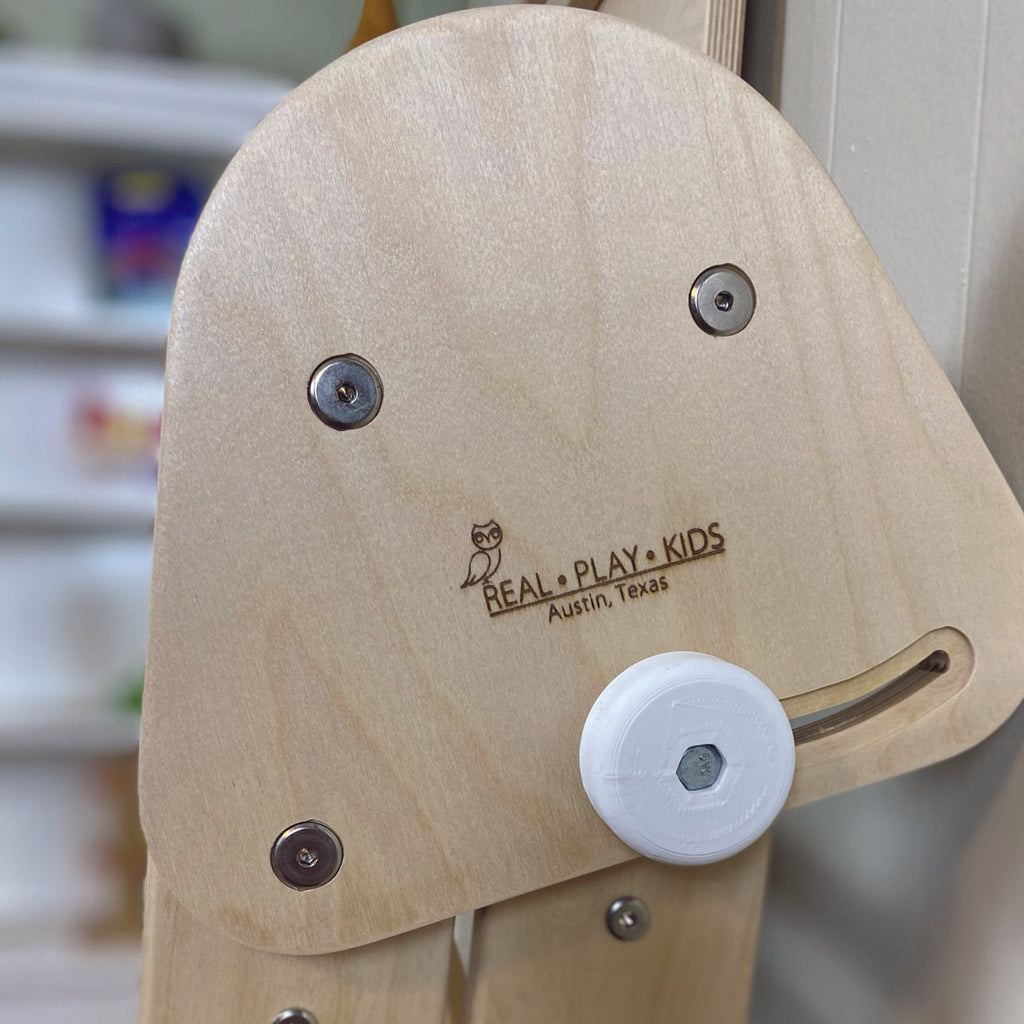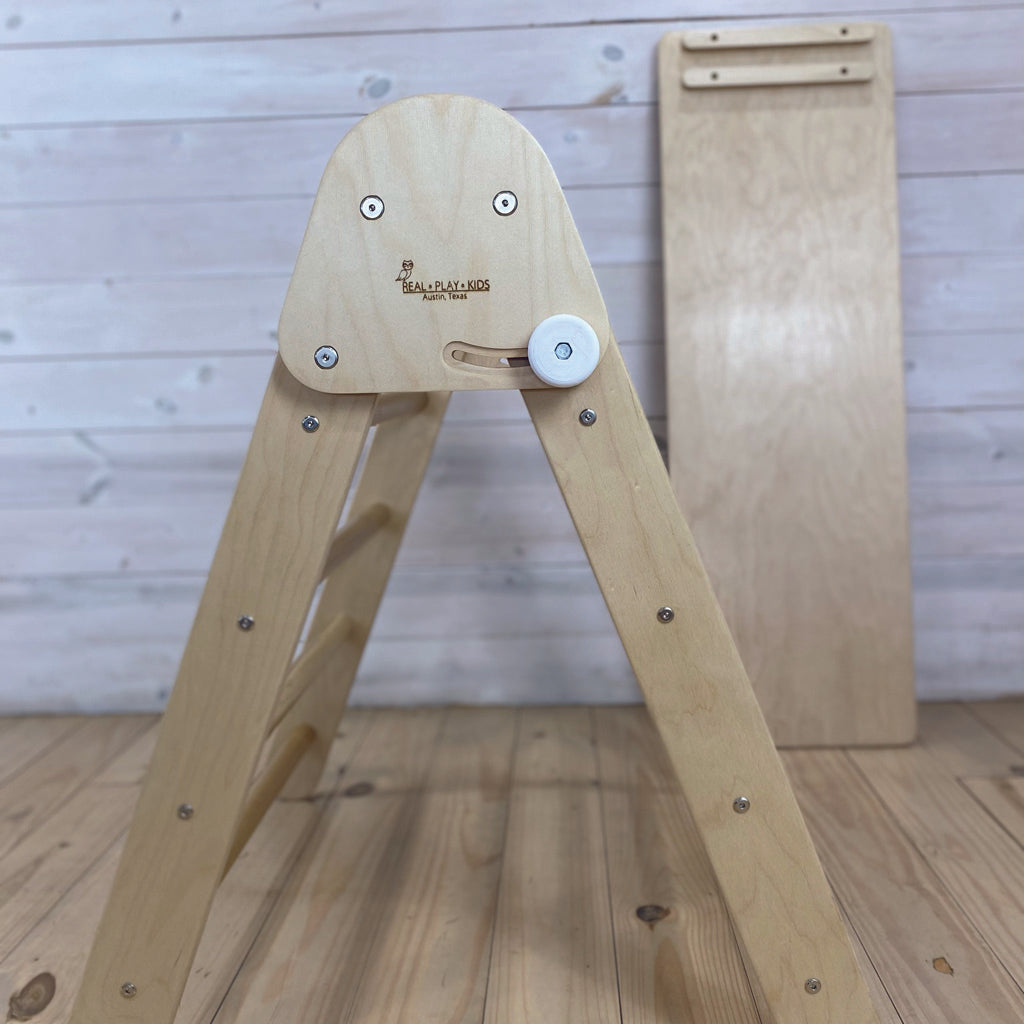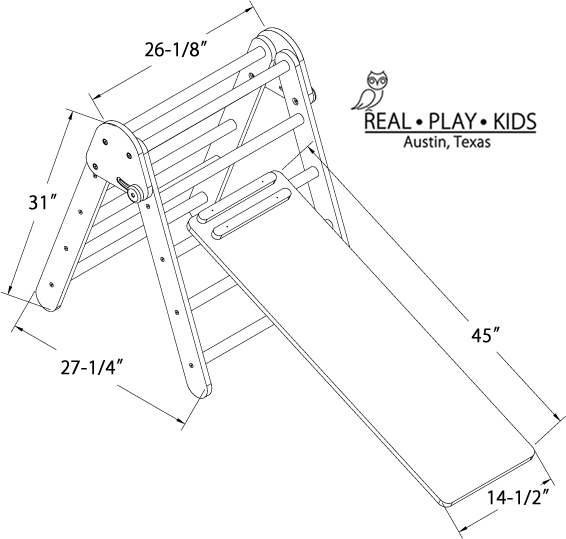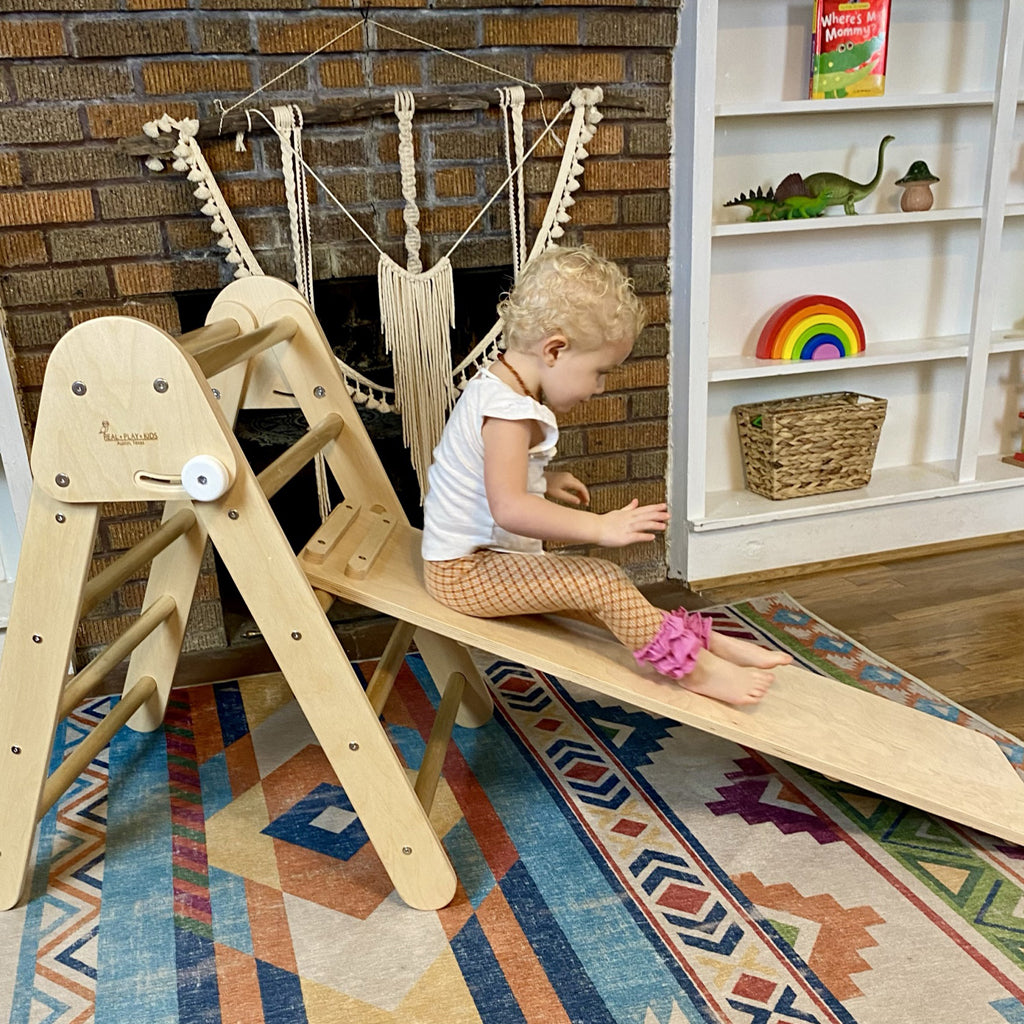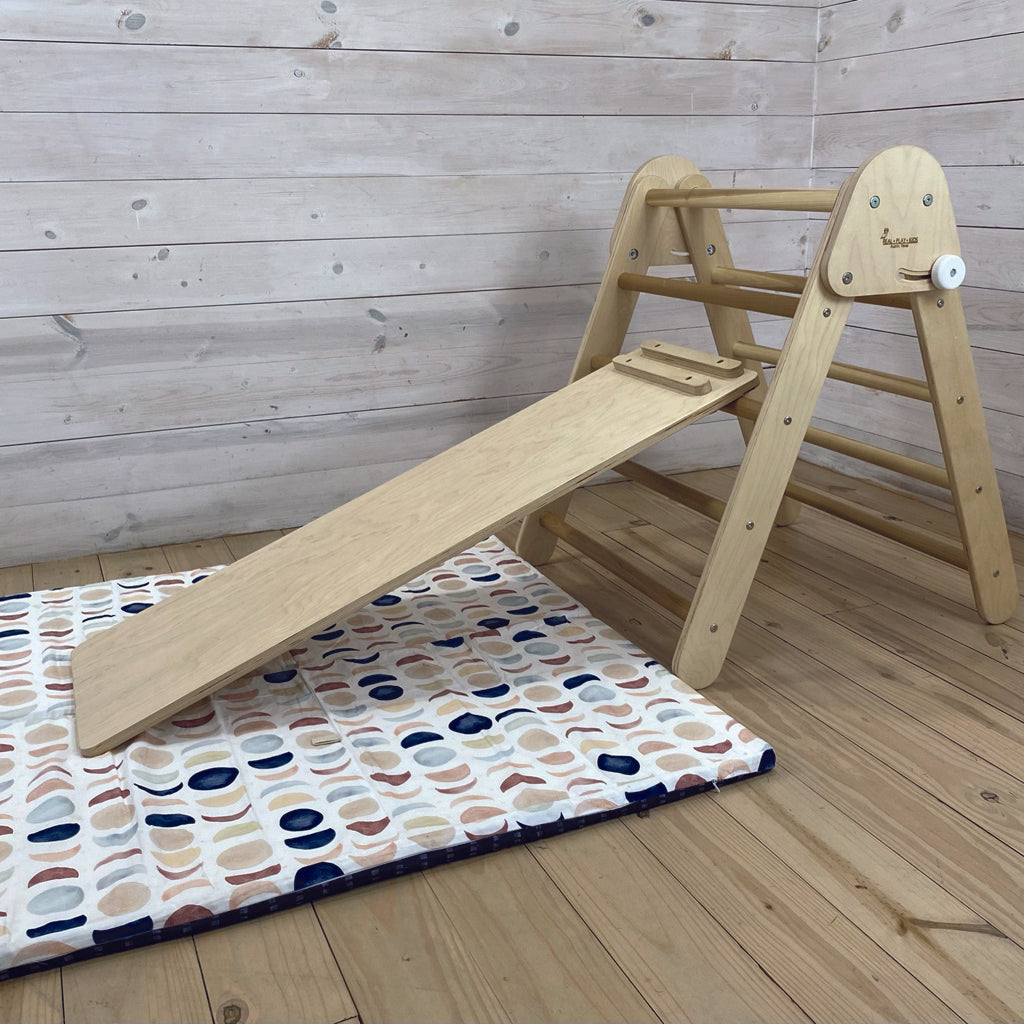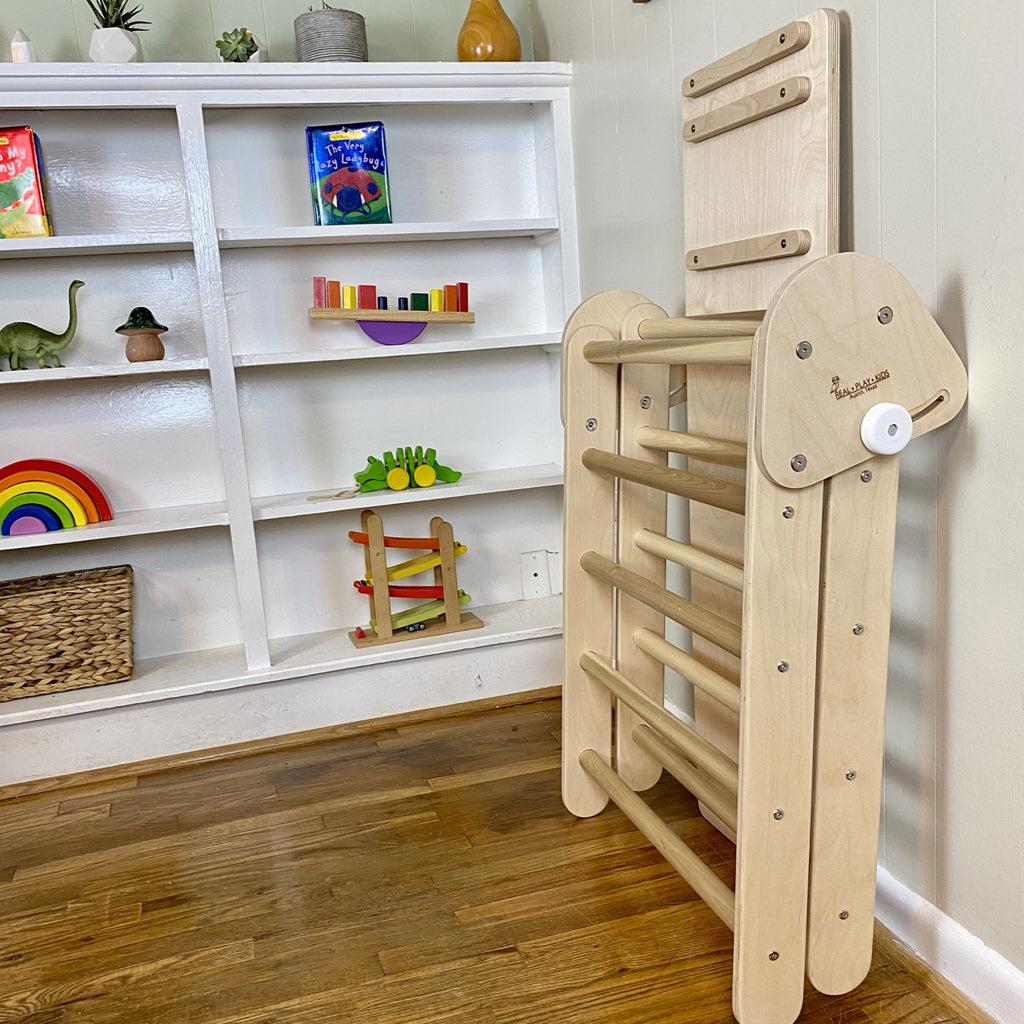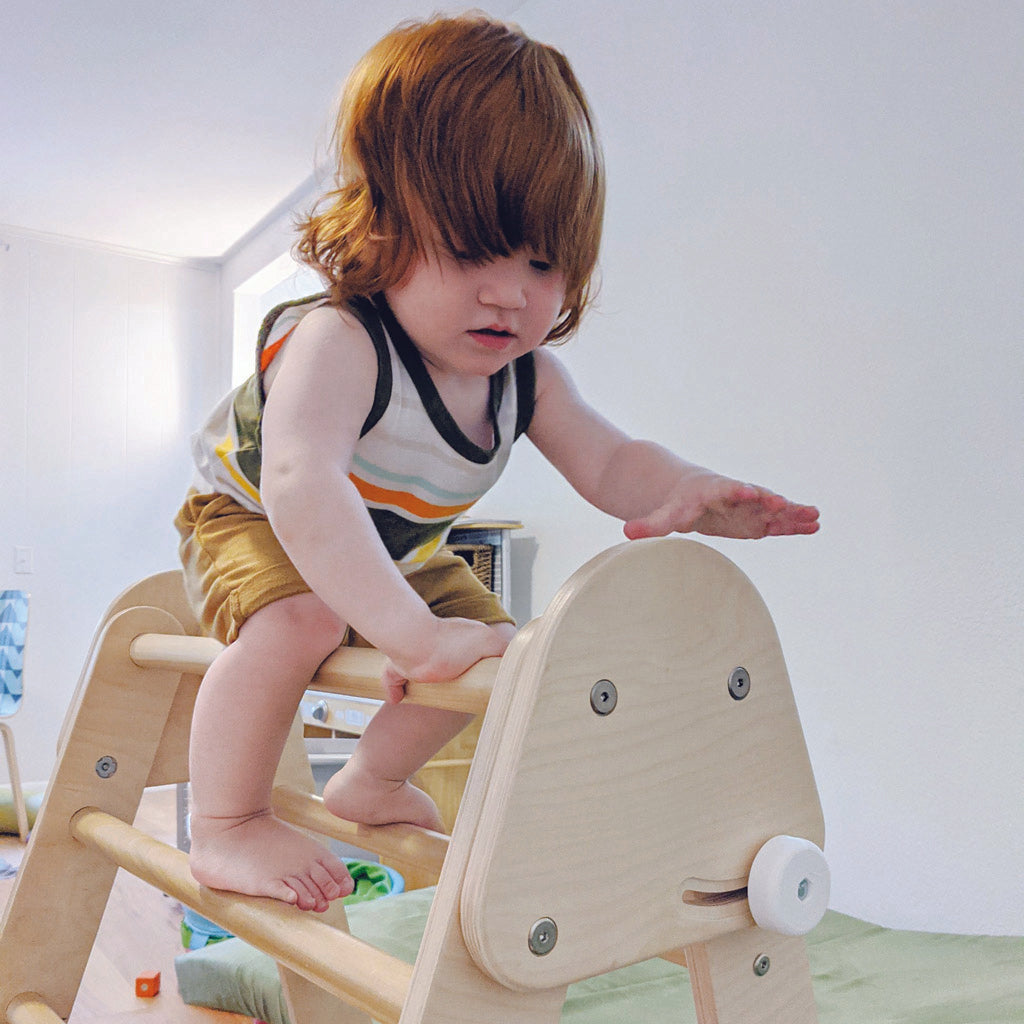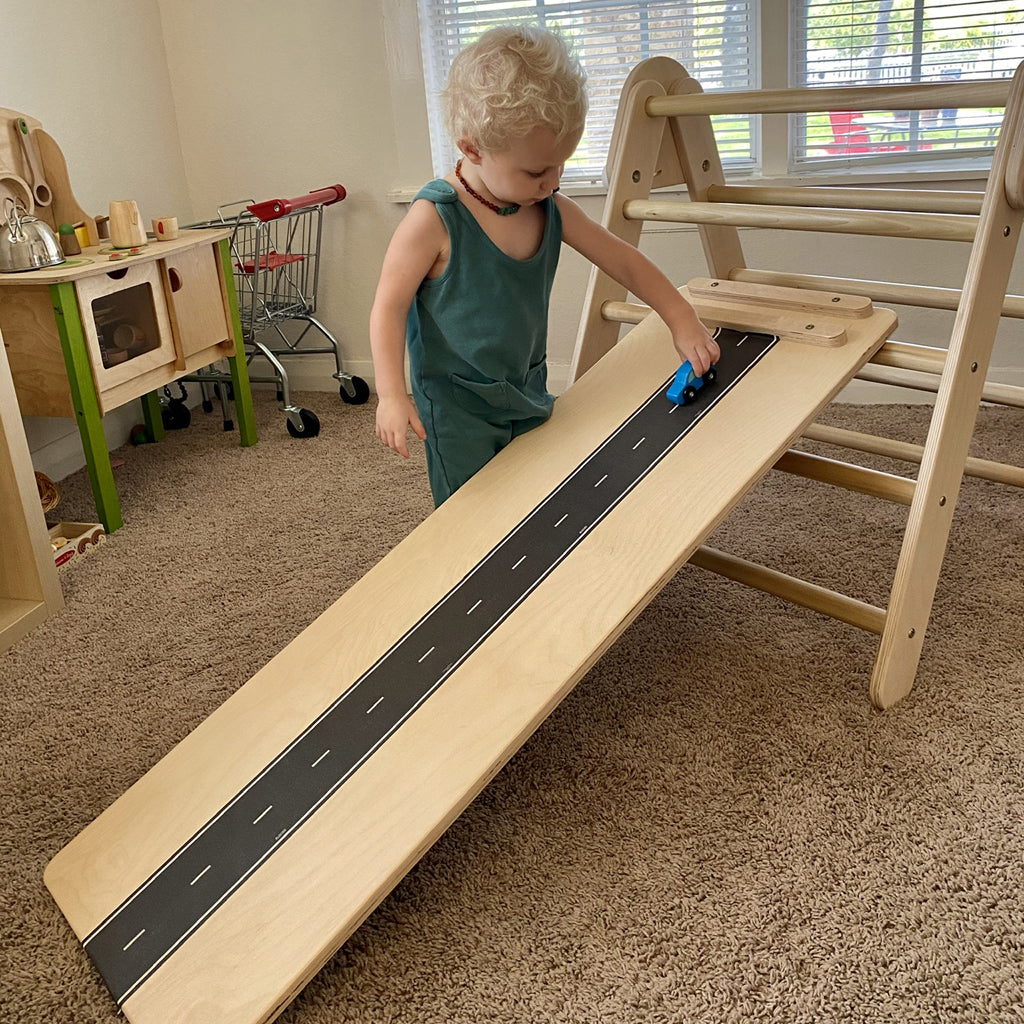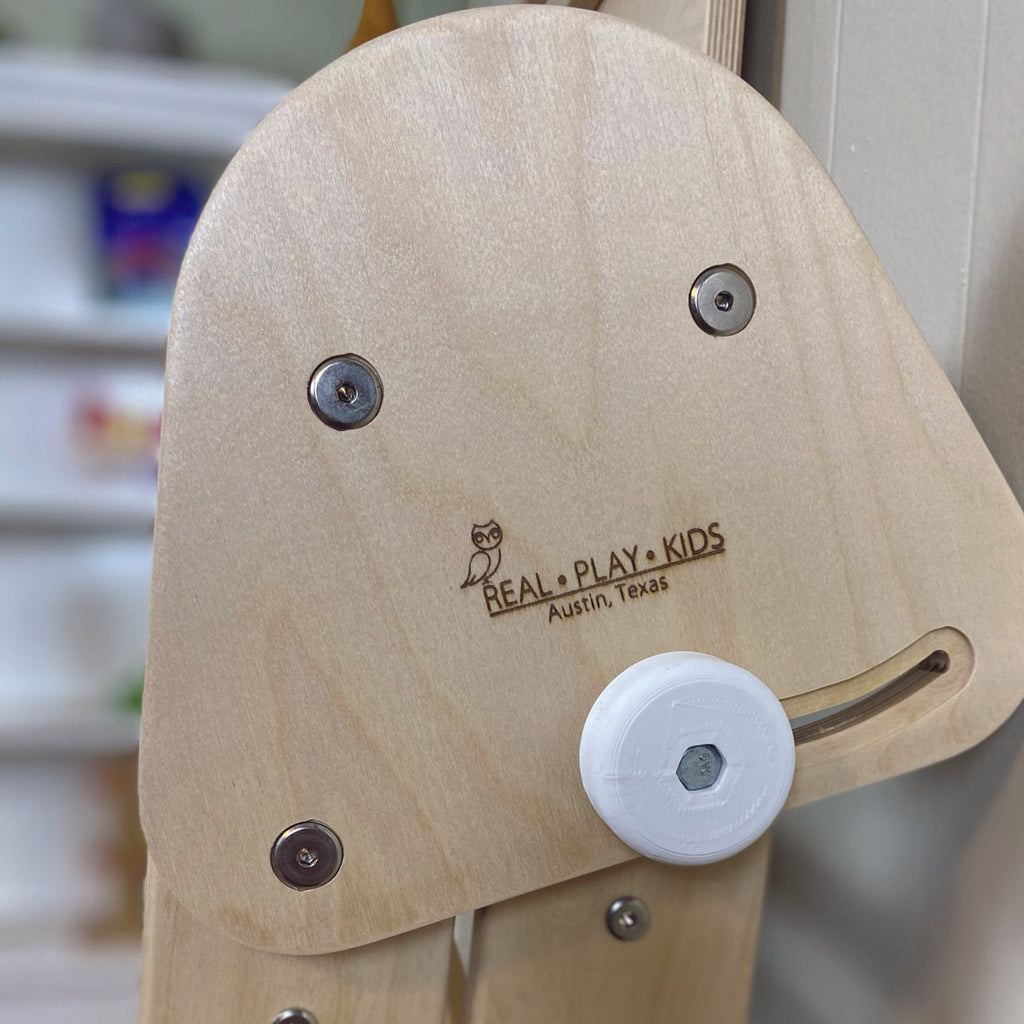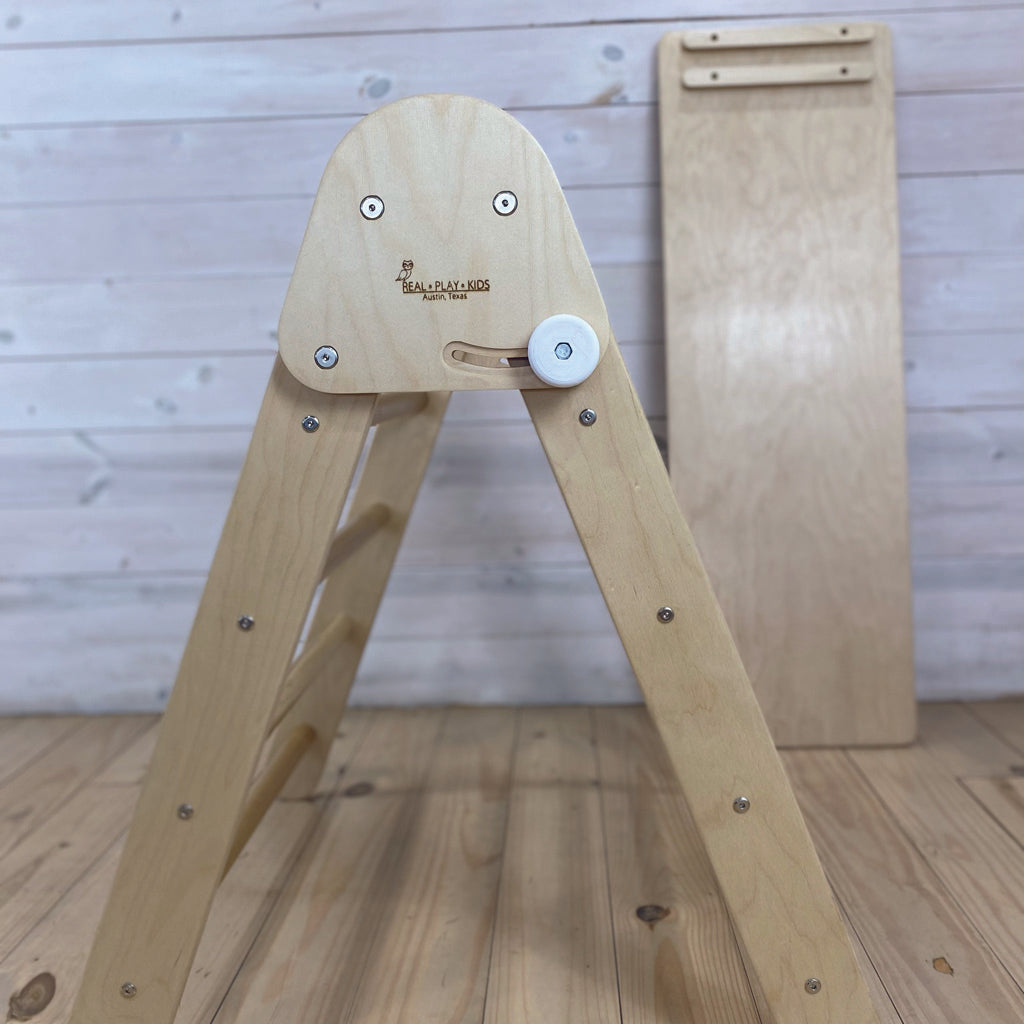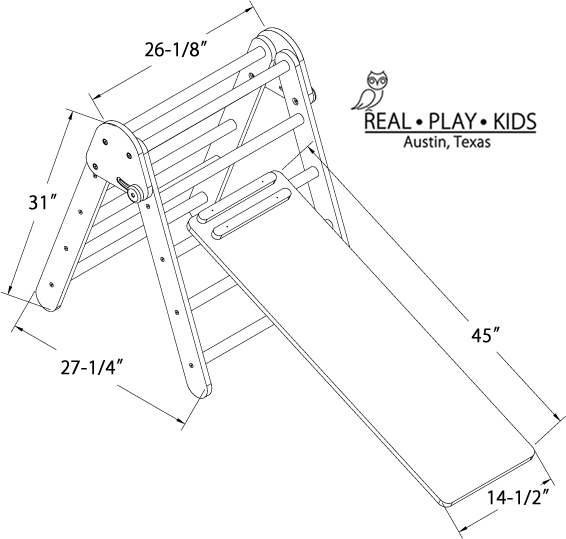 The Pikler Triangle is a climbing structure for children, it's designed to enhance your children's gross motor development, increasing spatial awareness, self-confidence, and balance. Providing open-ended play and more. 
Foldable, No Collapsing & Stable. Our Pikler is designed to fold easily for storage. It folds without any tools and can be stored away.  And simply tighten the handles to lock into play position. 
Super sturdy, safe, and made to last. The Pikler grows with your child from crawling stages to 6+ years old. And holds up to 150-lbs.
Inspired by the 100-year old design by Emmi Pikler, a Hungarian Pediatrician who pioneered theories on child development. Our Foldable Pikler Triangle is a modern take on the original Pikler.
The slide features a smooth slide on one side and a climbing ramp on the other to give kids even more options for exciting play. The ramp side features heavy-duty rungs that make it easier for young children to climb safely. 
The Pikler and Slide are designed and handcrafted in Austin, Texas, with high-quality materials, wood is Northern European Baltic Birch and we use Hardwood Poplar Dowels grown in Tennessee. All wood is FSC certified. The Pikler and Slide are finished with a clear Low-VOC water-based, ecologically friendly finish. 
Legal Disclaimer
Equipment should always be placed on a sturdy surface, never concrete or hard ground. Never leave your children unsupervised. We advise letting them explore freely, but always be within a safe distance to assist them if required. Suitable for indoor or outdoor use. Equipment should be stored indoors kept dry and protected from the elements.