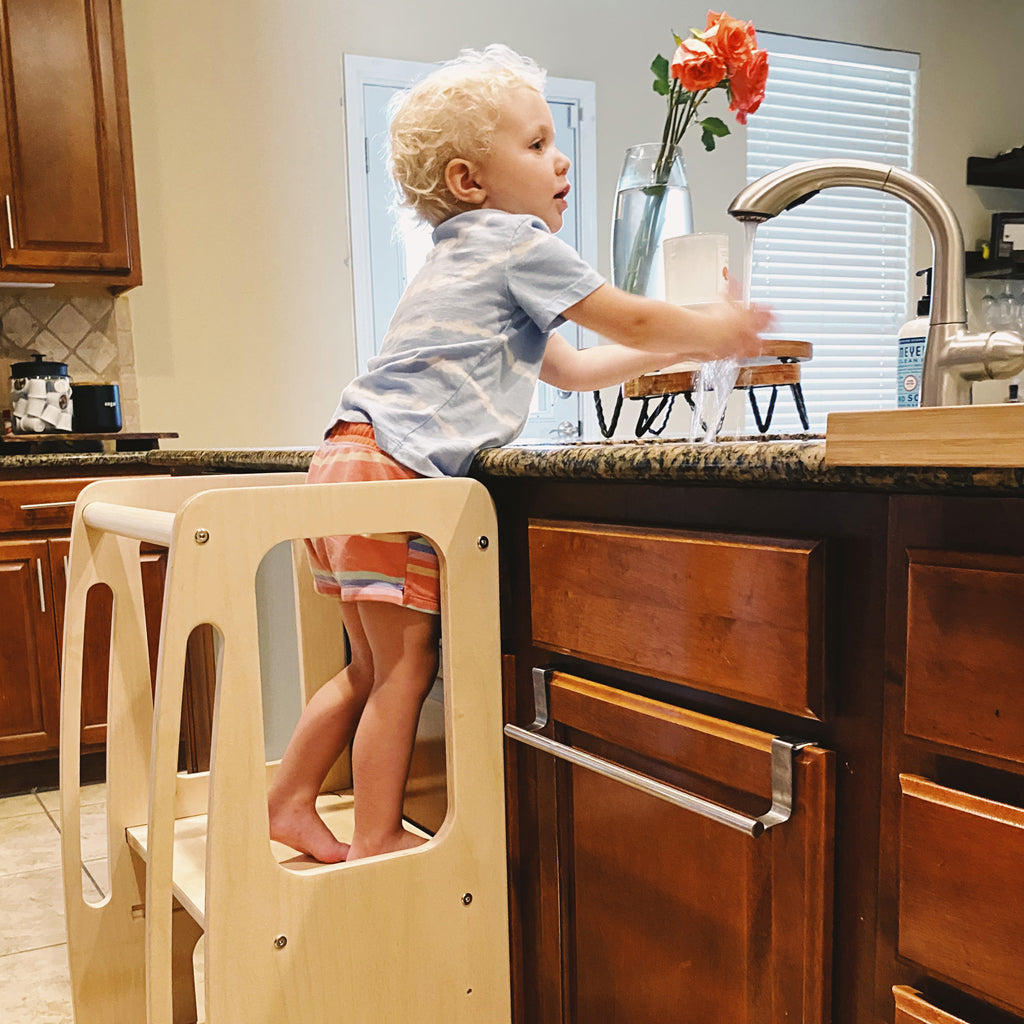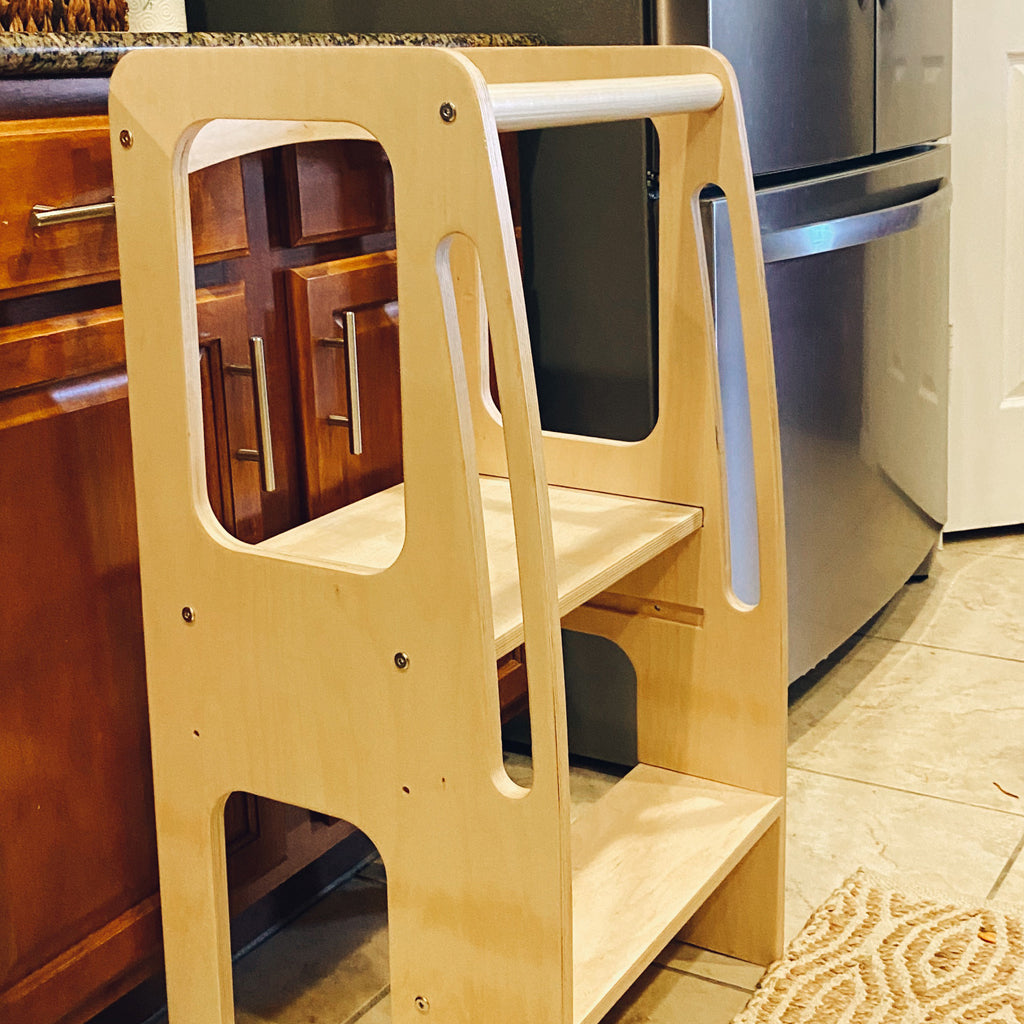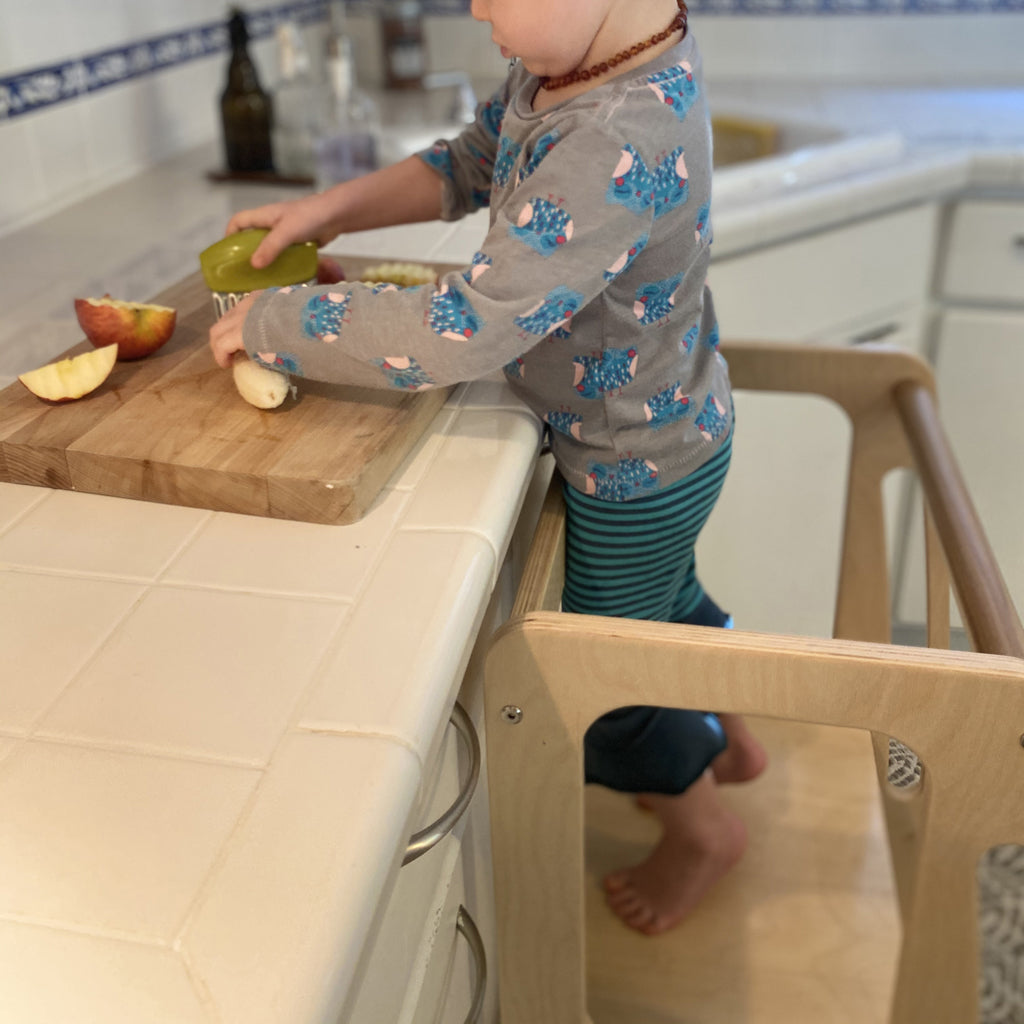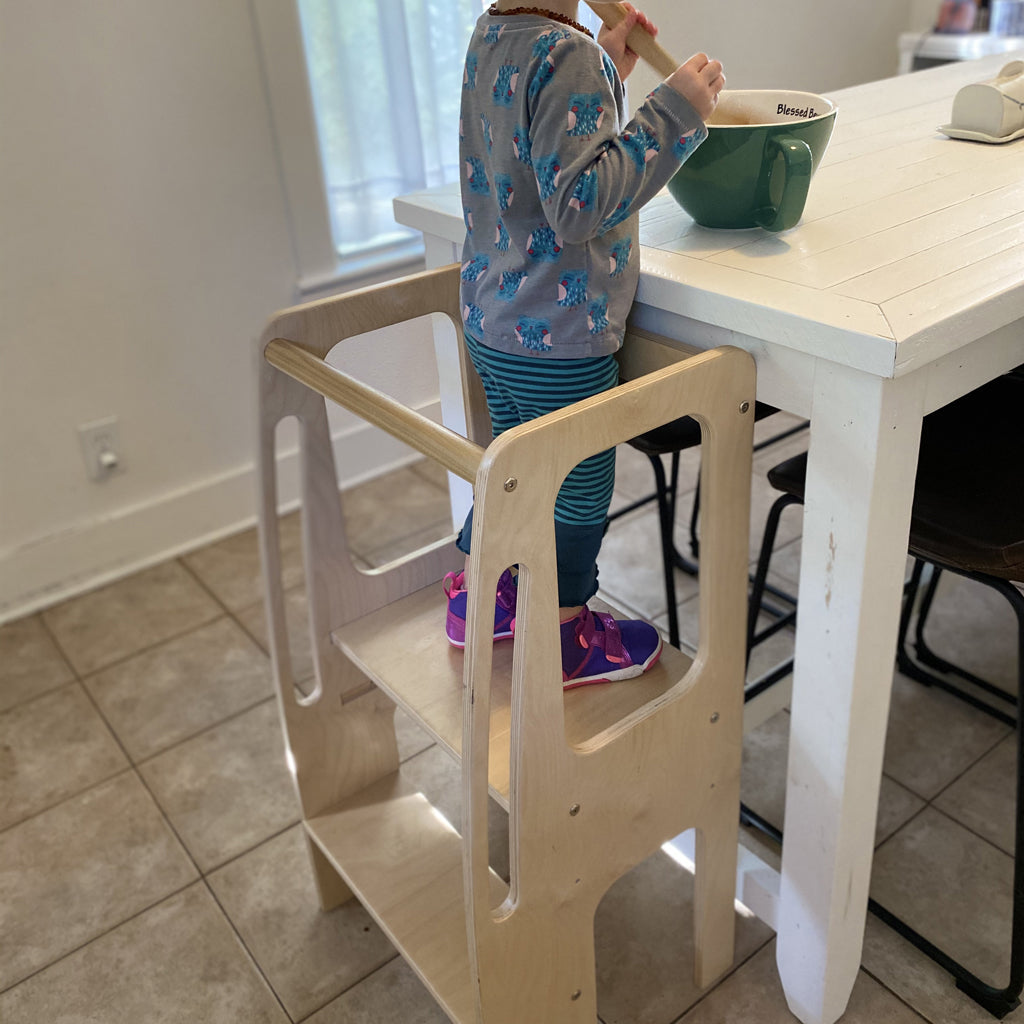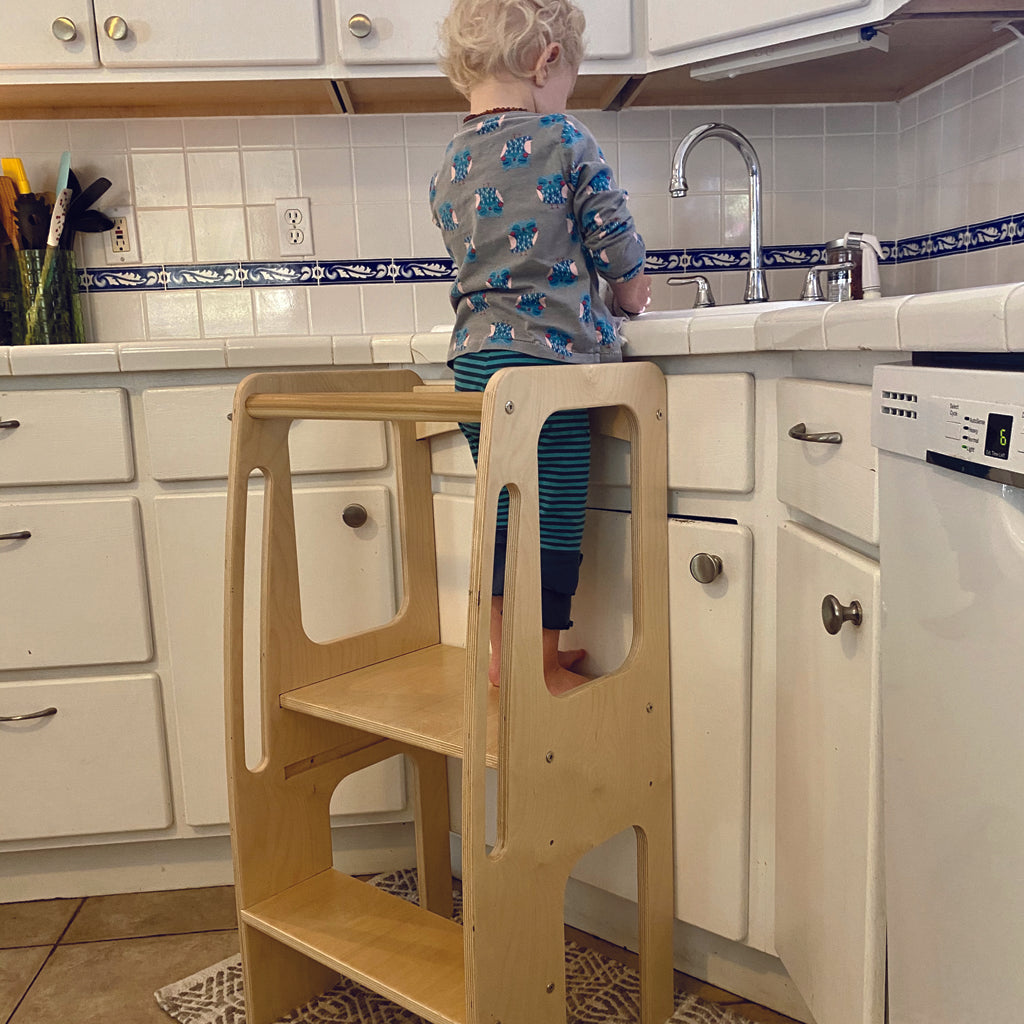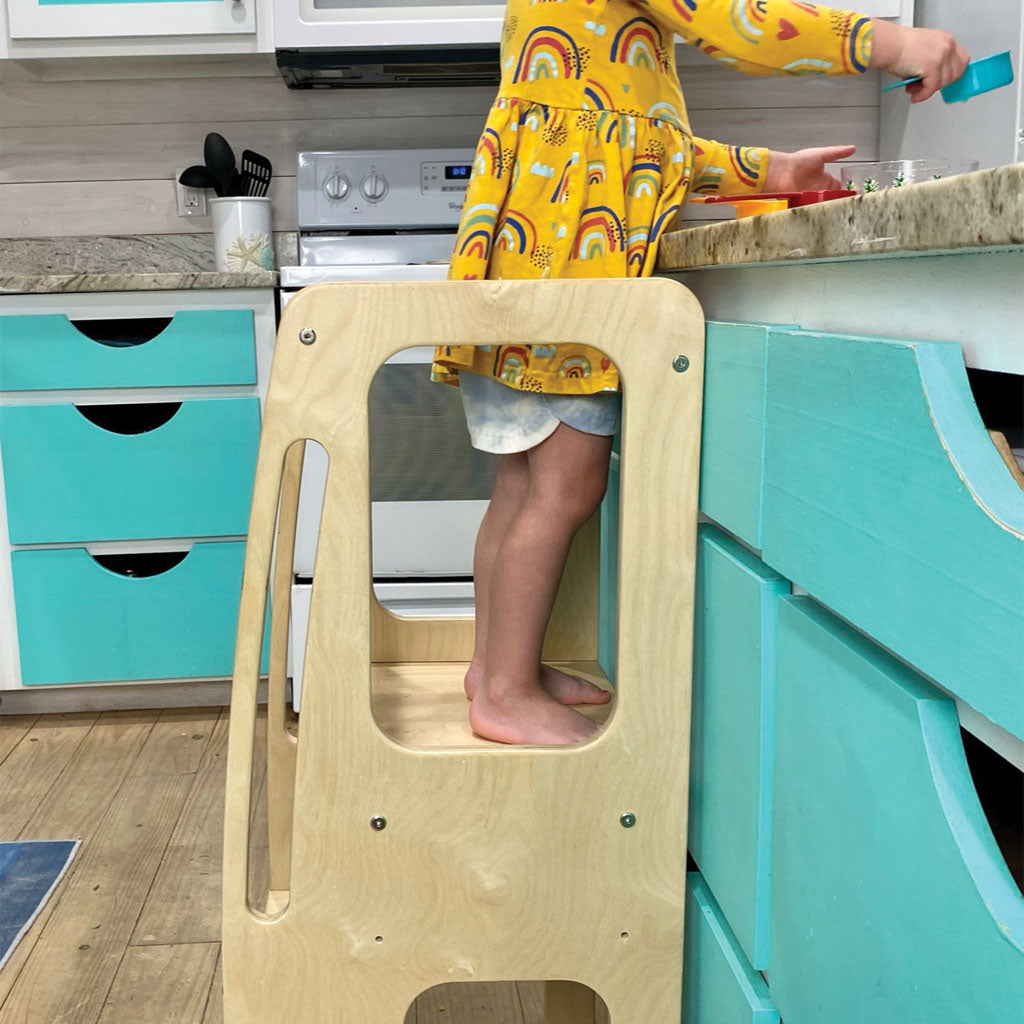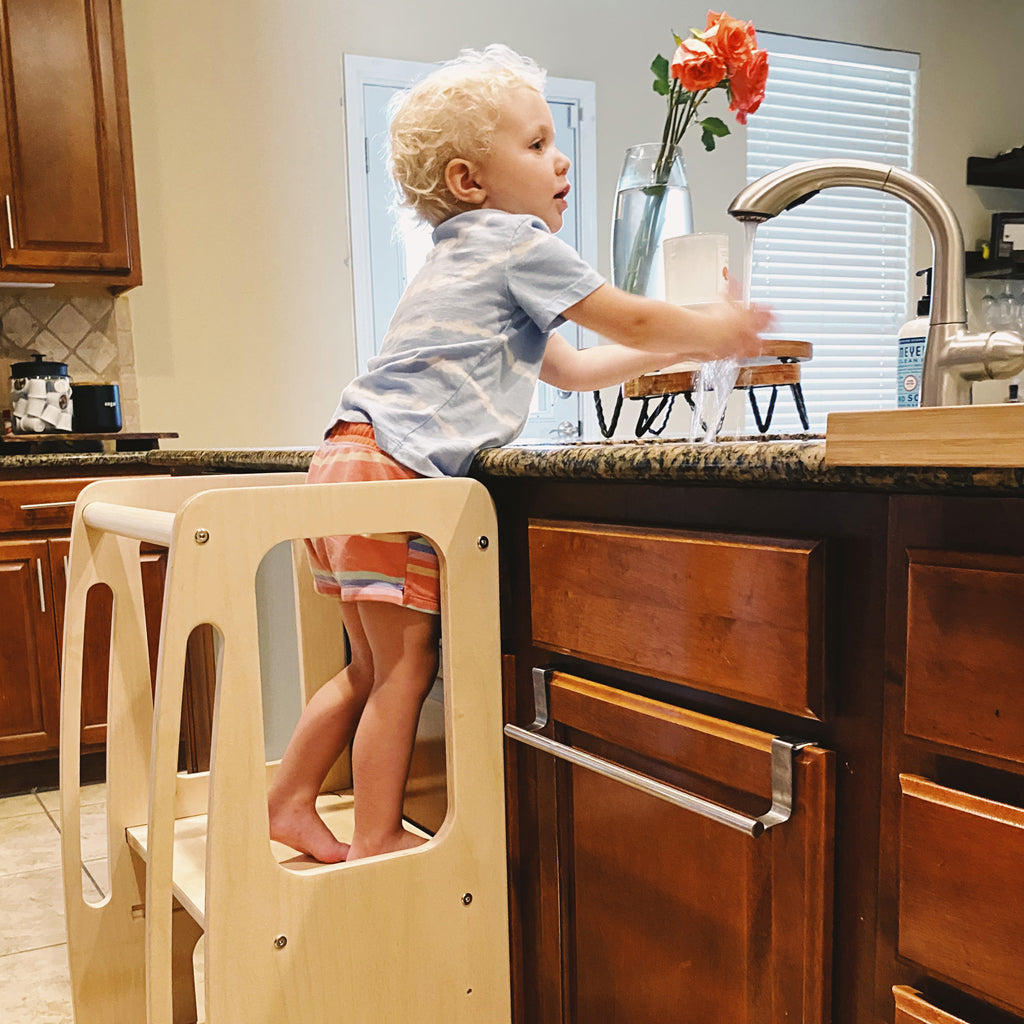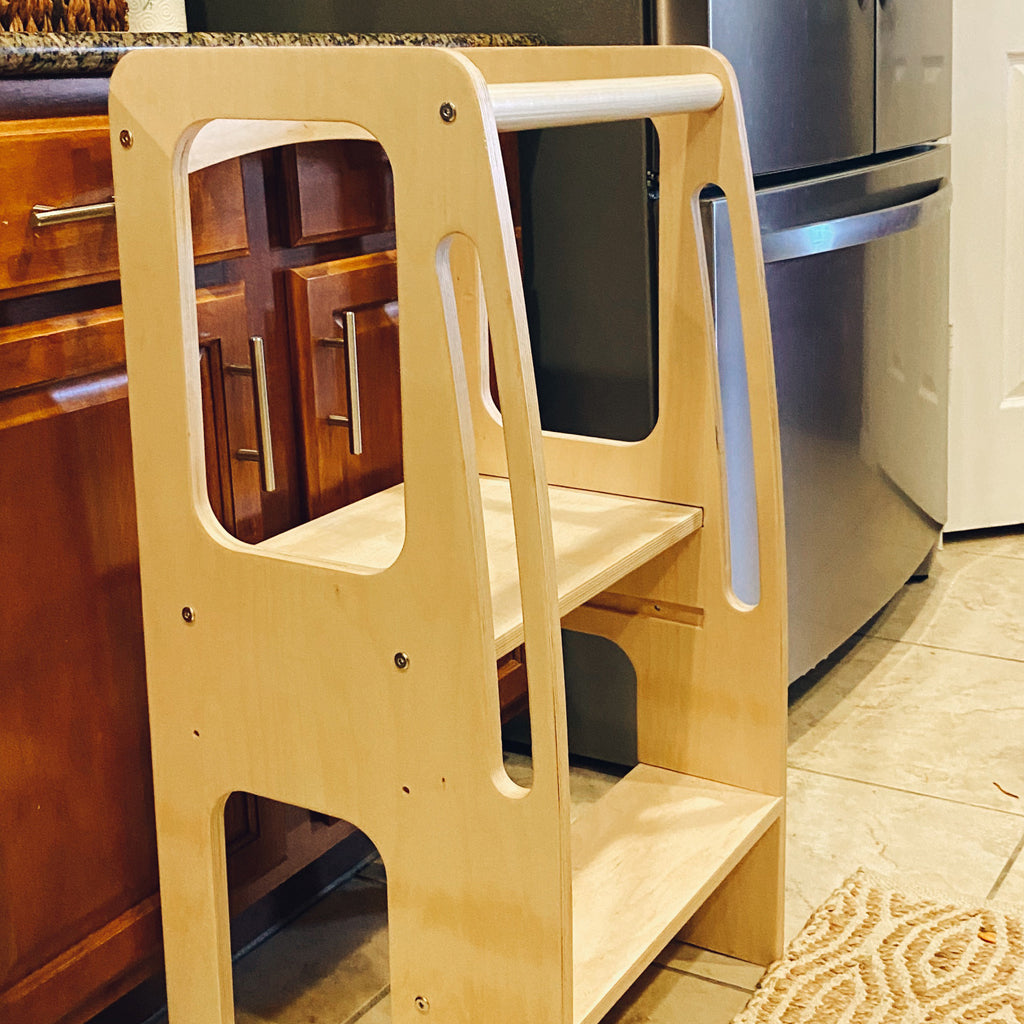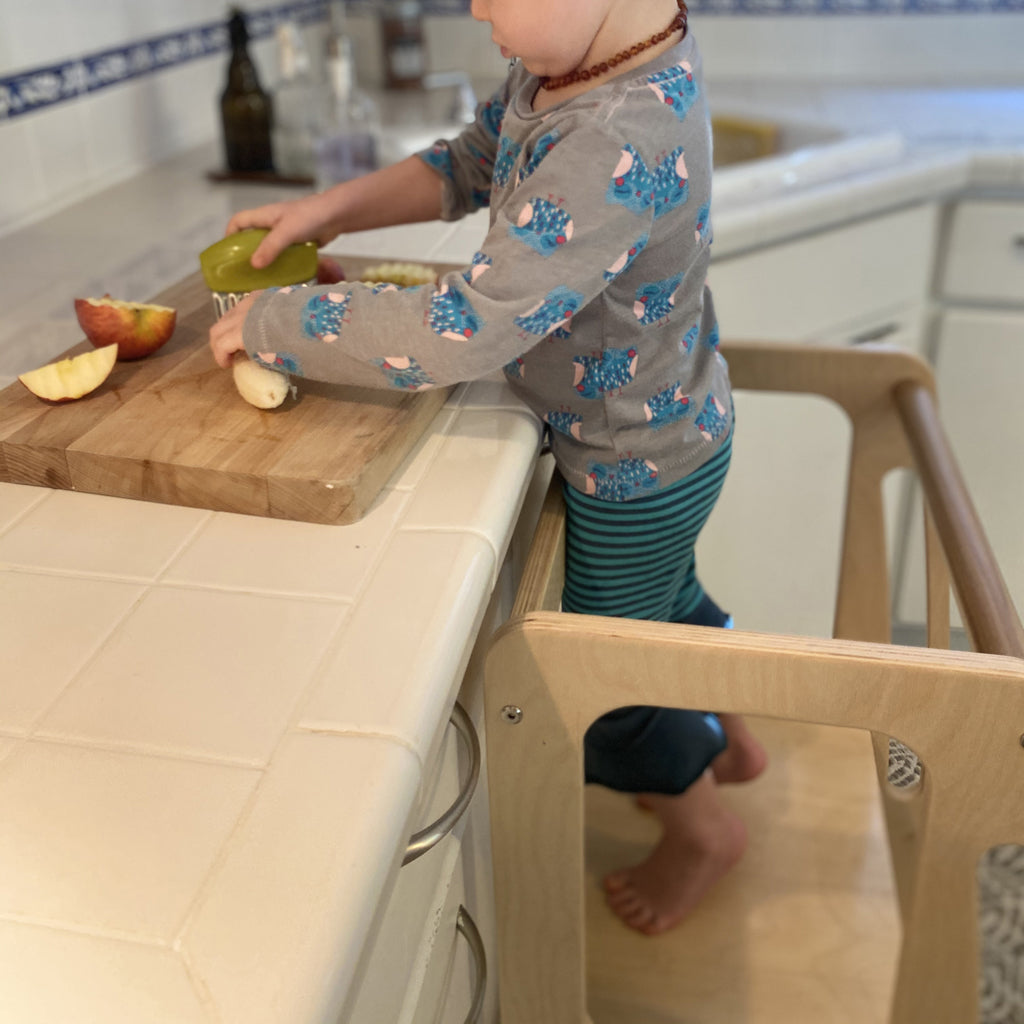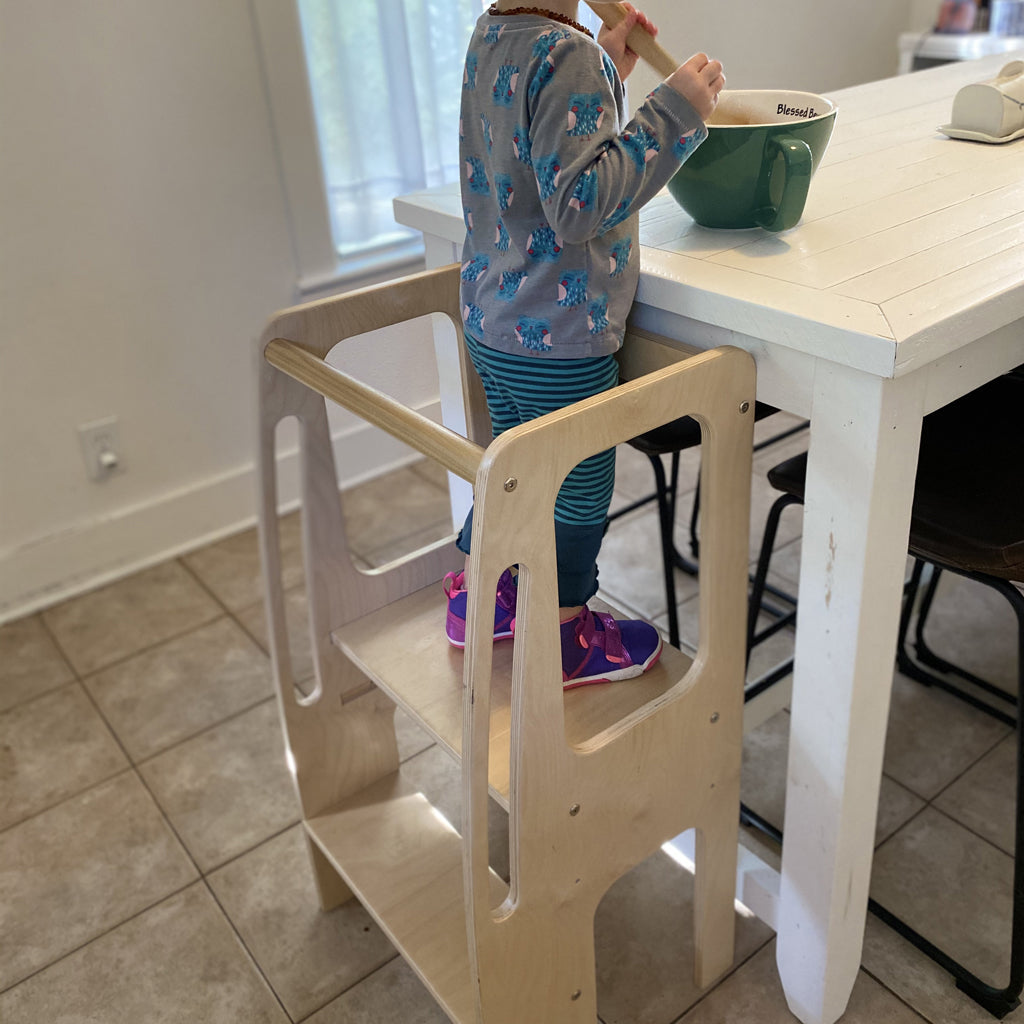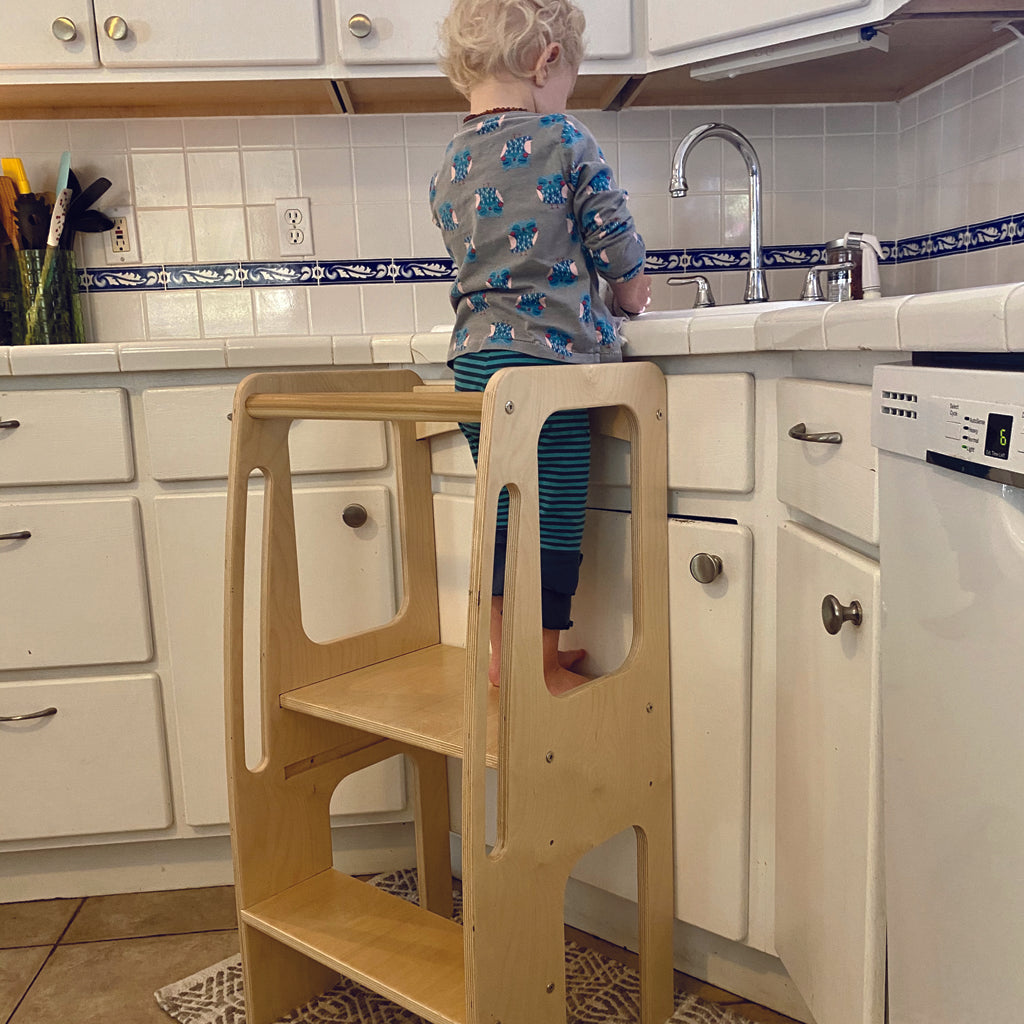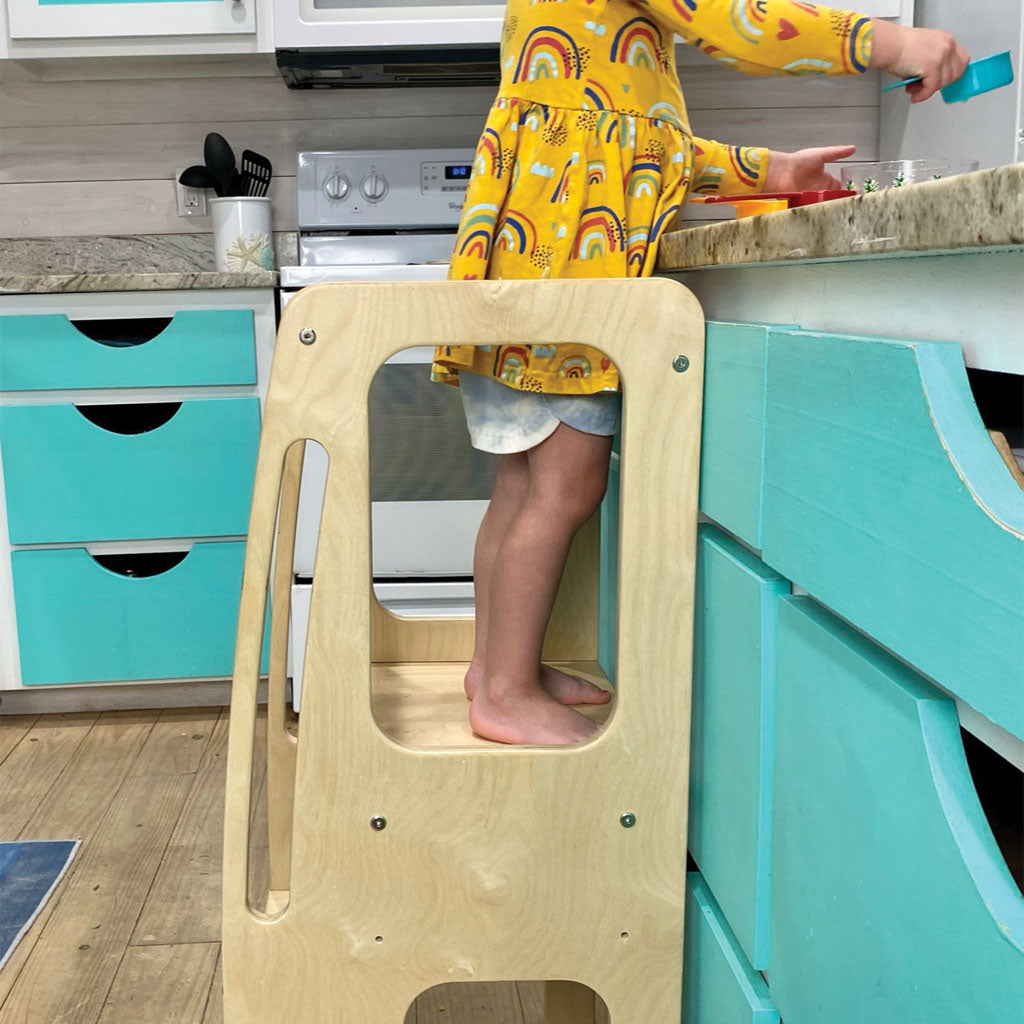 The Learning Tower, Montessori Stool, Toddler Tower. 
There are several names for them, but the common theme is that they provide young kids and toddlers with a boost. Our stable design safely brings your toddler to counter height. So they can safely participate in cooking, cleaning, crafts, or other hands-on activities. 
Young children love to help and explore, and now they can do so safely.
The Learning Tower supports up to 150-lbs. and adjusts to two different heights to grow with your child, encouraging independence throughout their childhood. Safety rails, handholds, and rounded edges offer additional security.
Our Learning Tower is designed and handcrafted in Austin, Texas, with high-quality materials, wood is Northern European Baltic Birch and we use Hardwood Poplar Dowels grown in Tennessee. All wood is FSC certified. The Learning Tower is finished with a clear Low-VOC water-based, ecologically friendly finish.