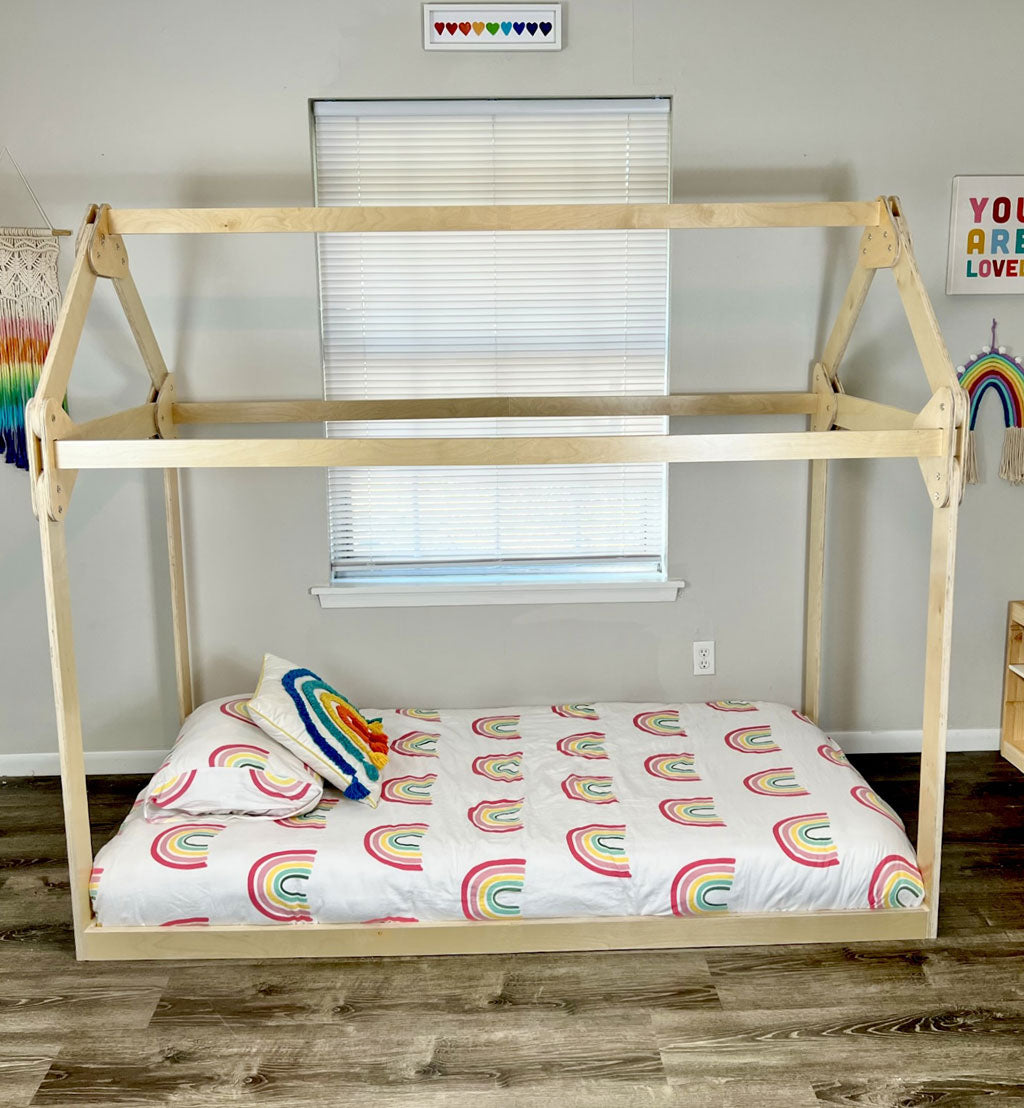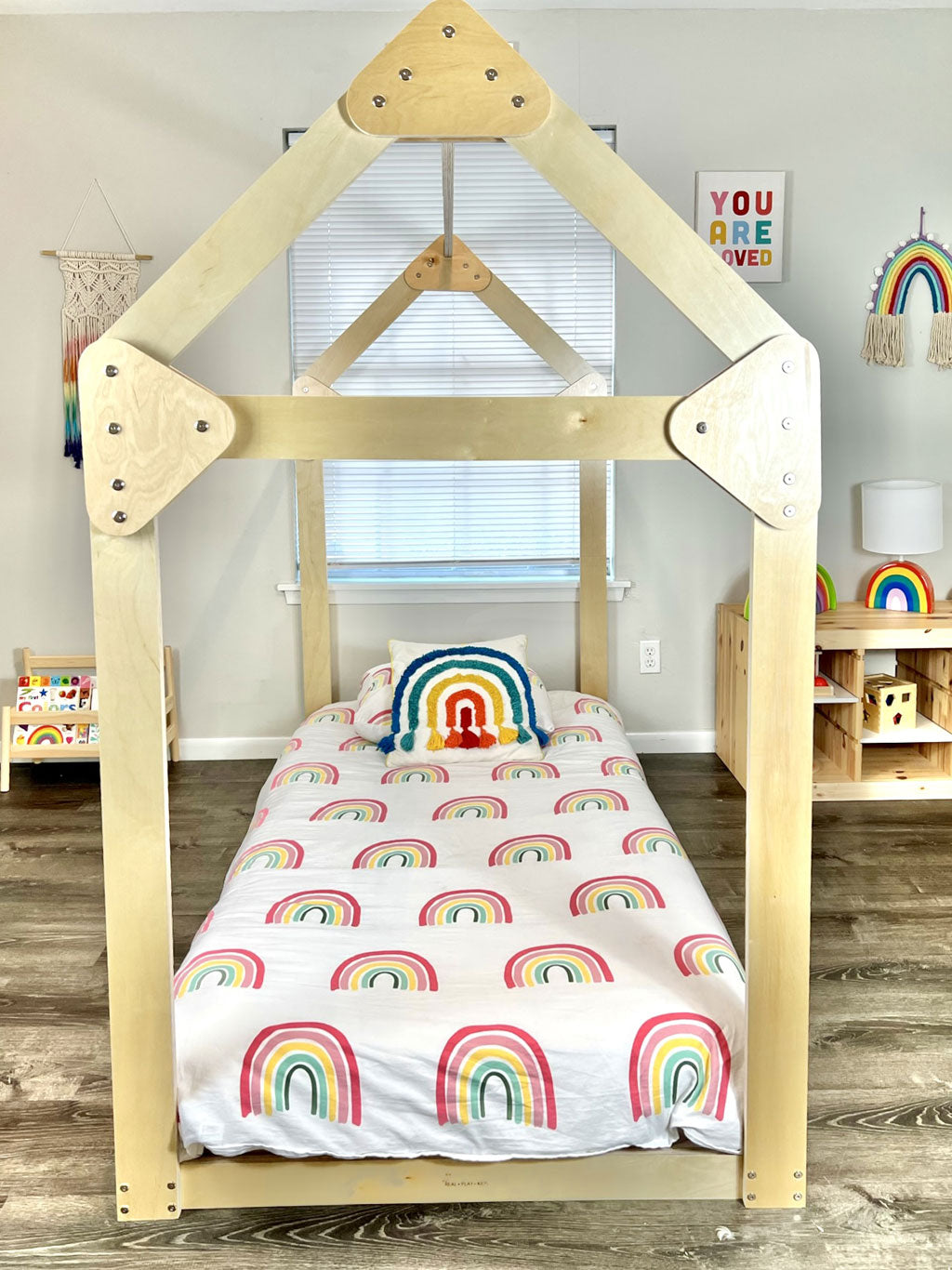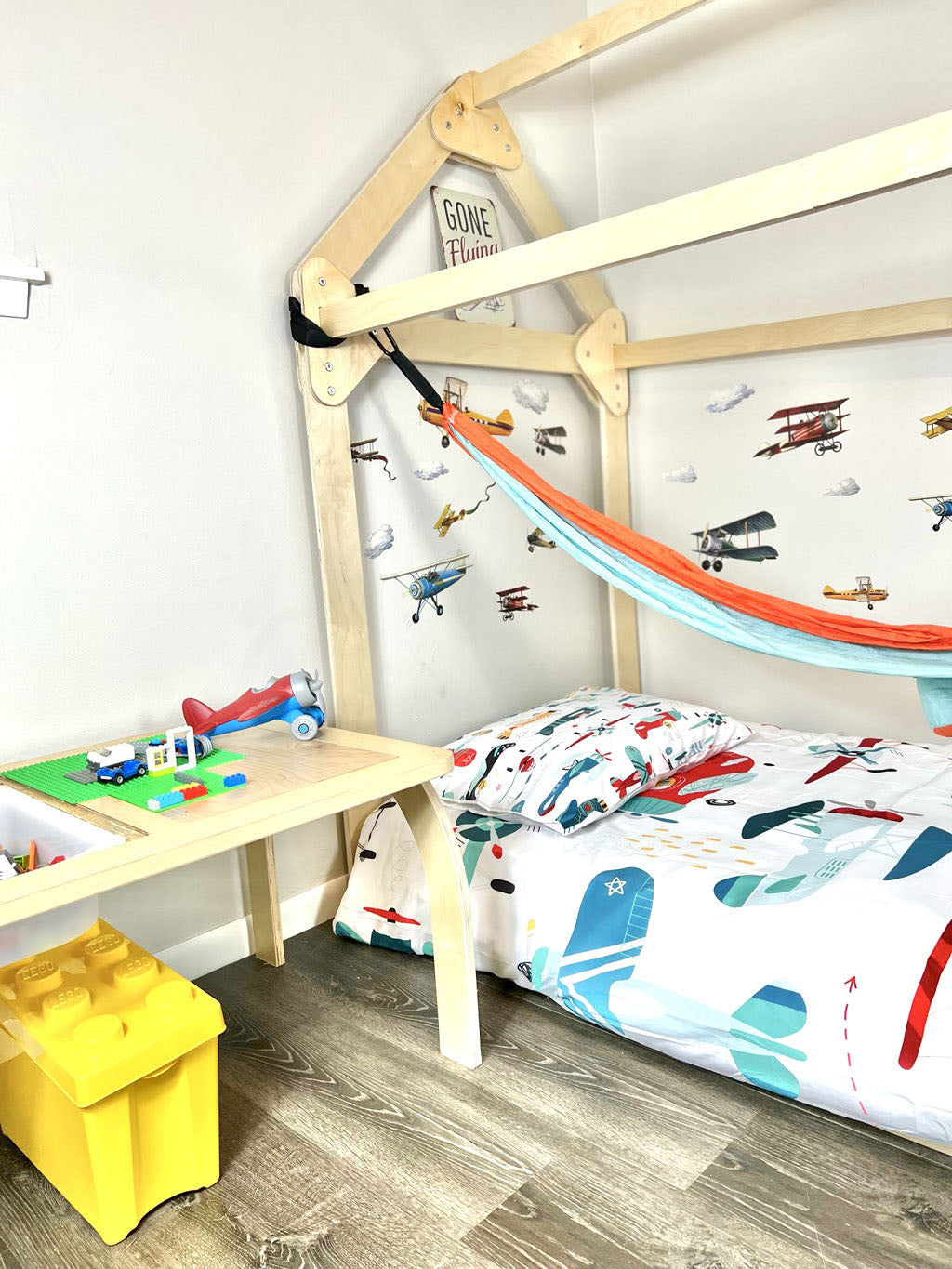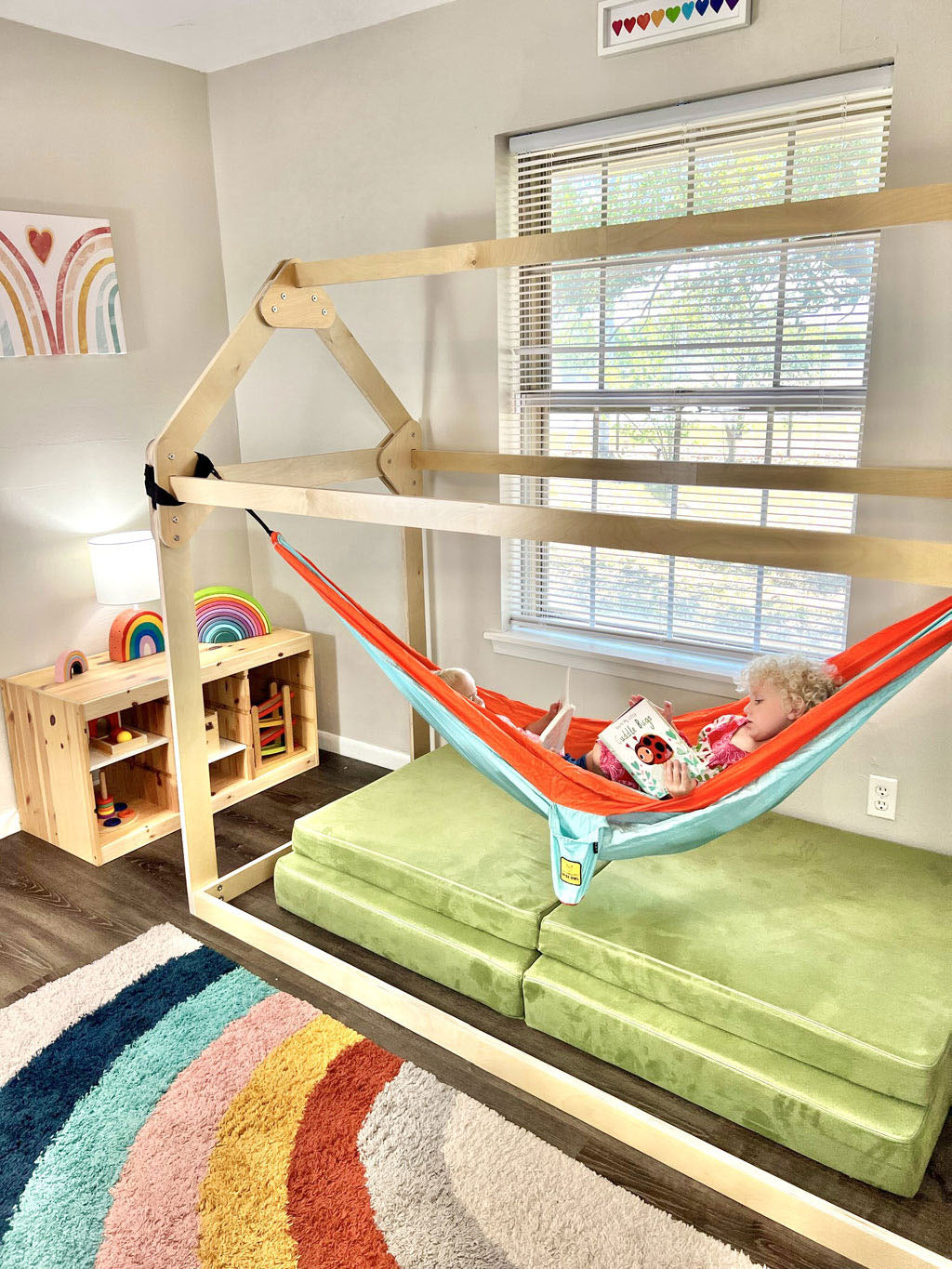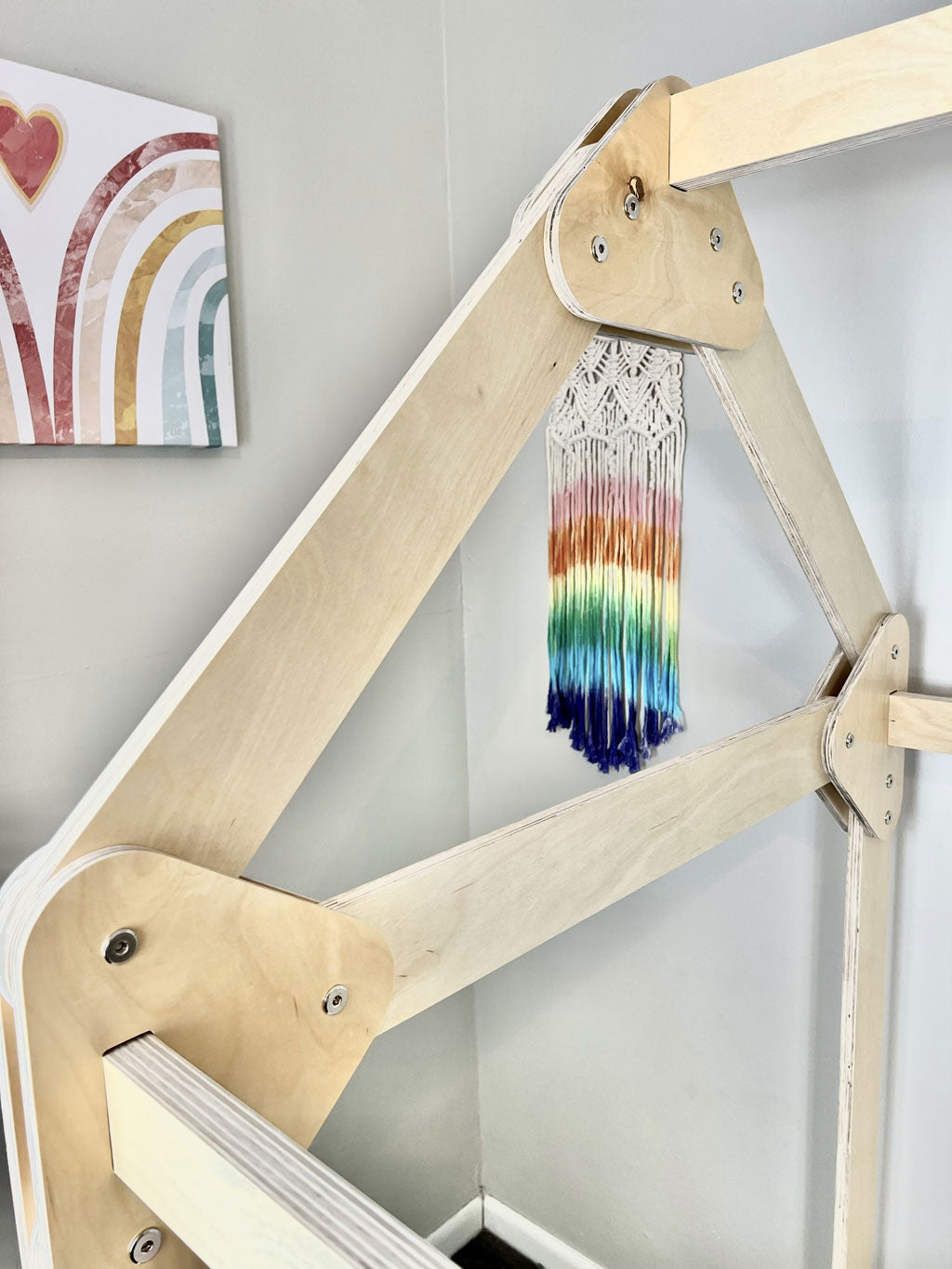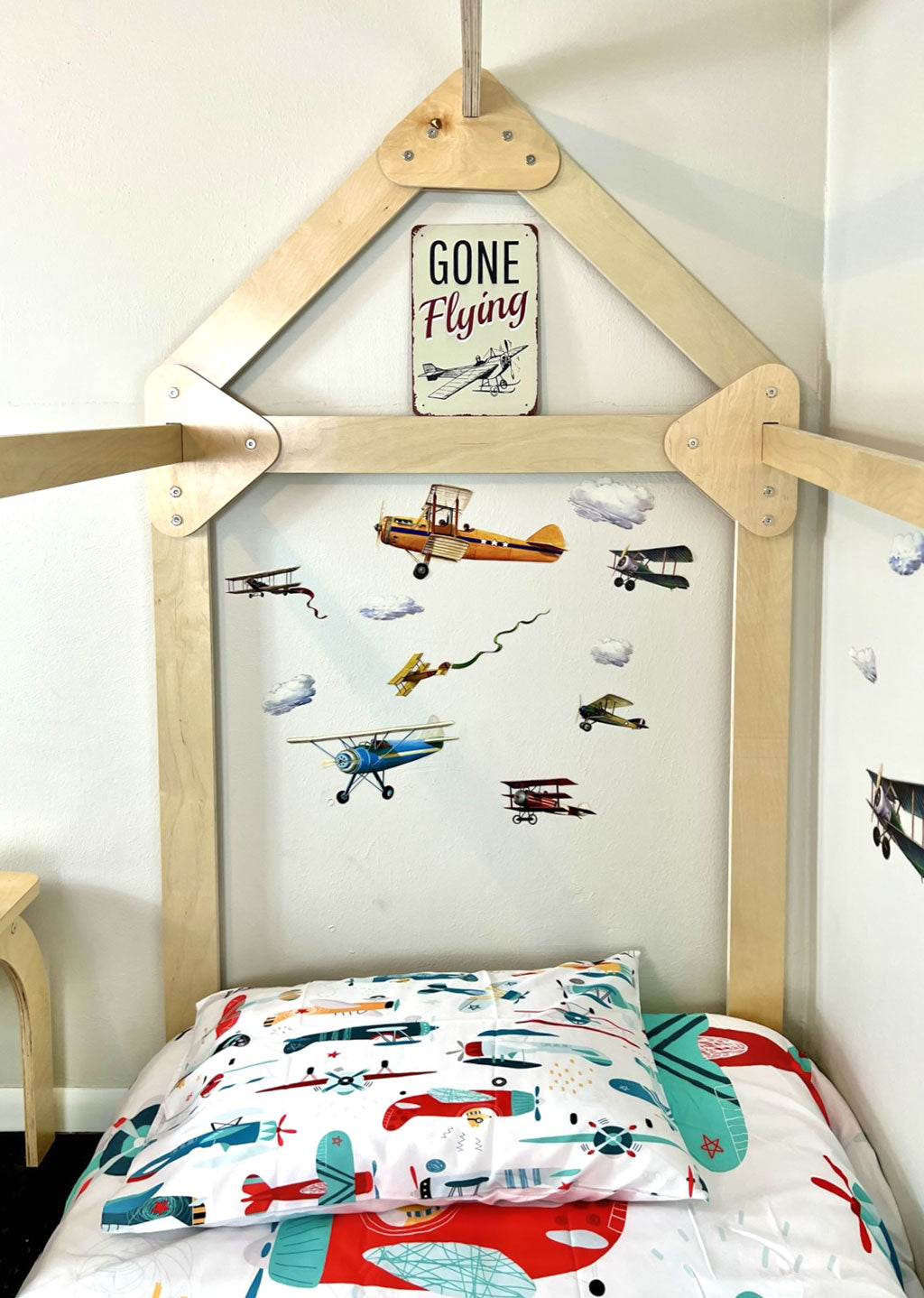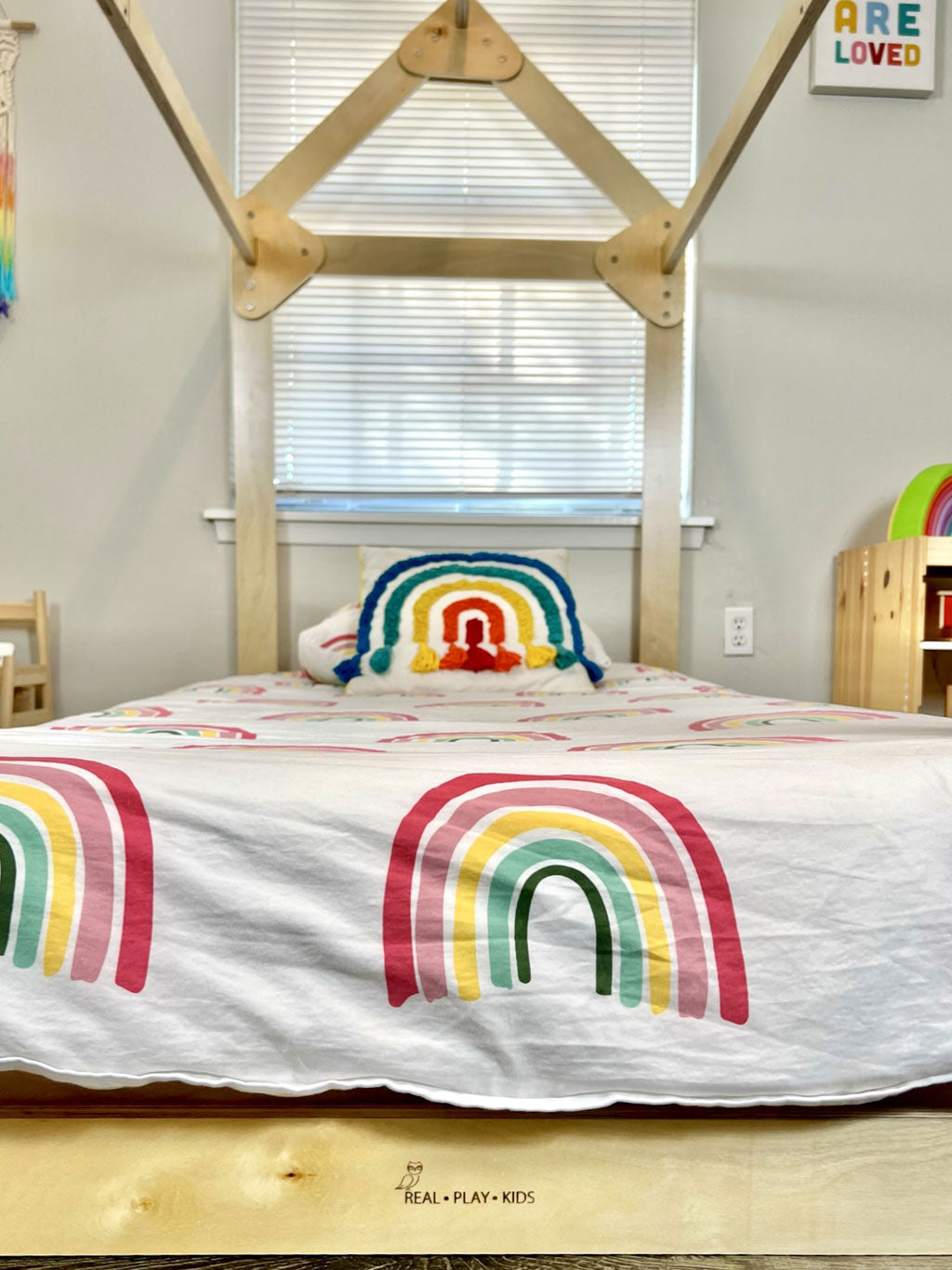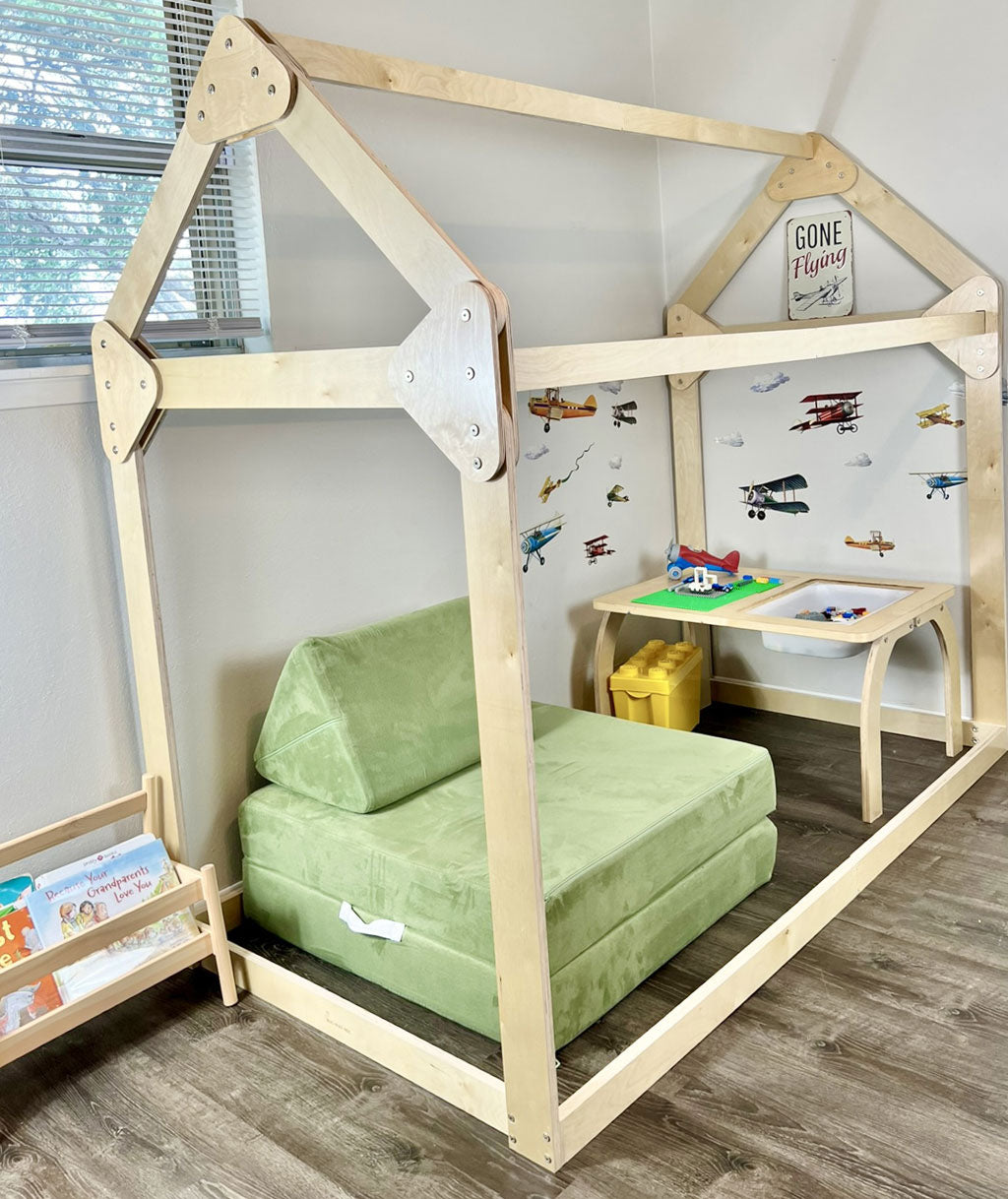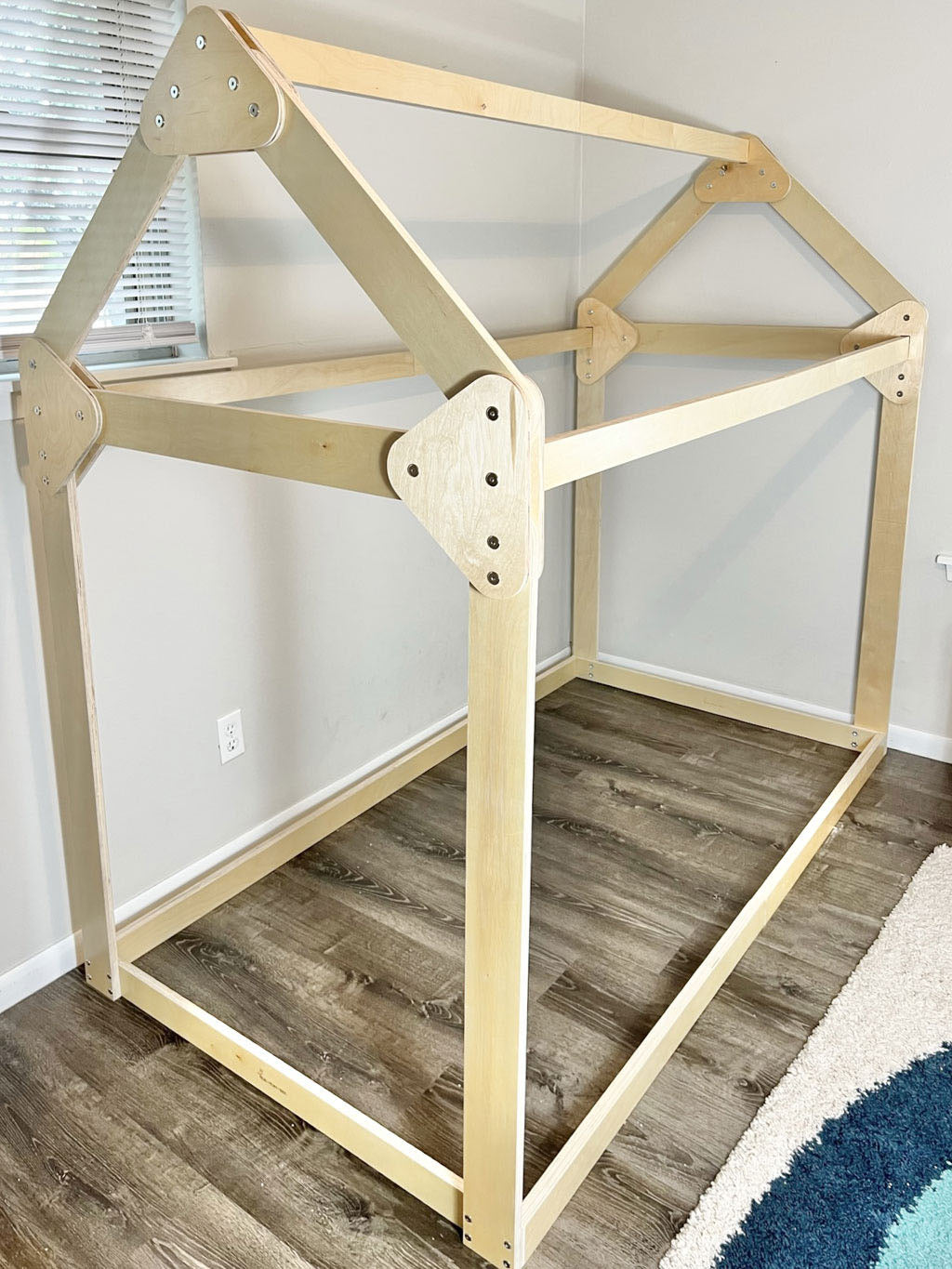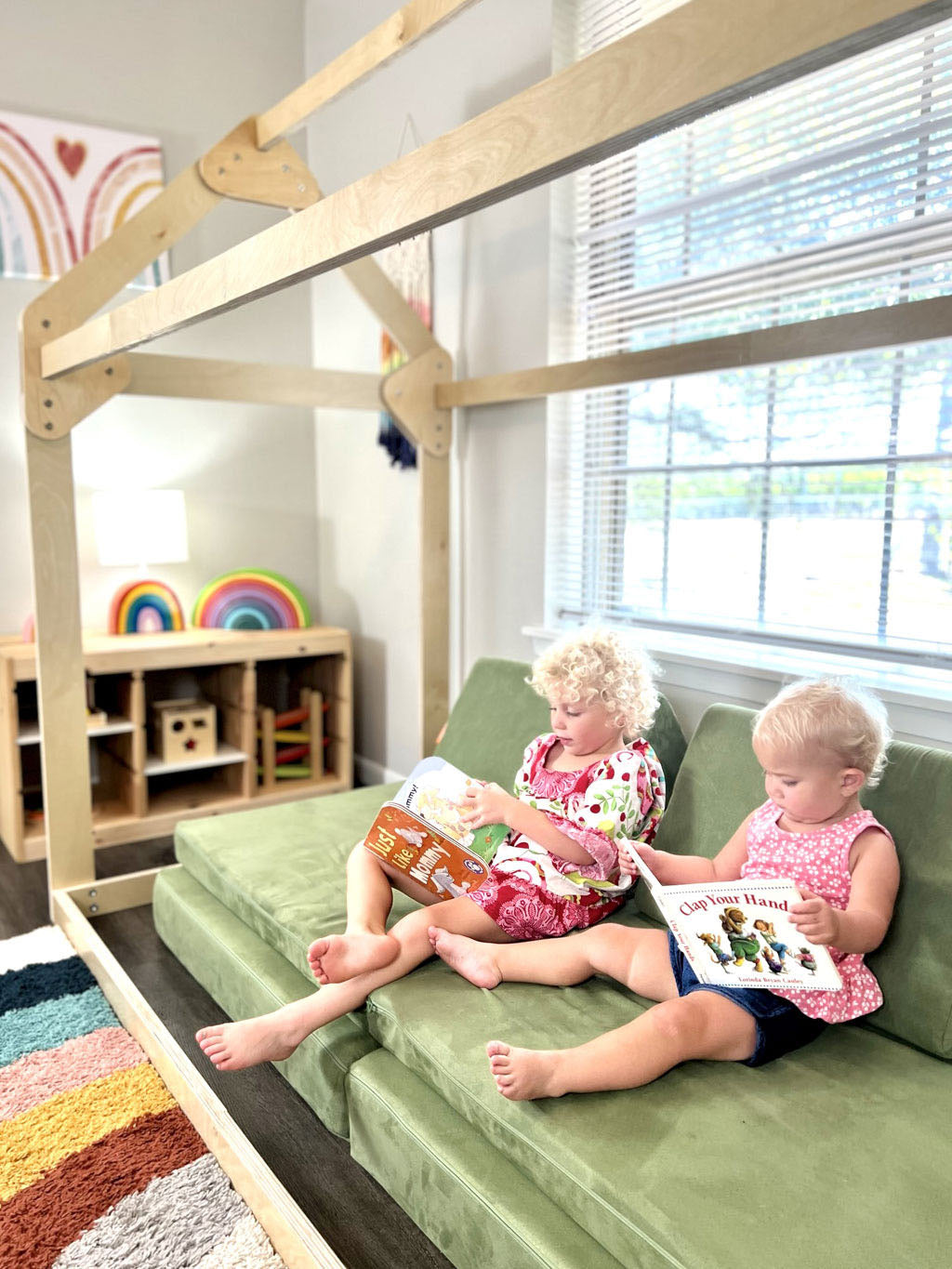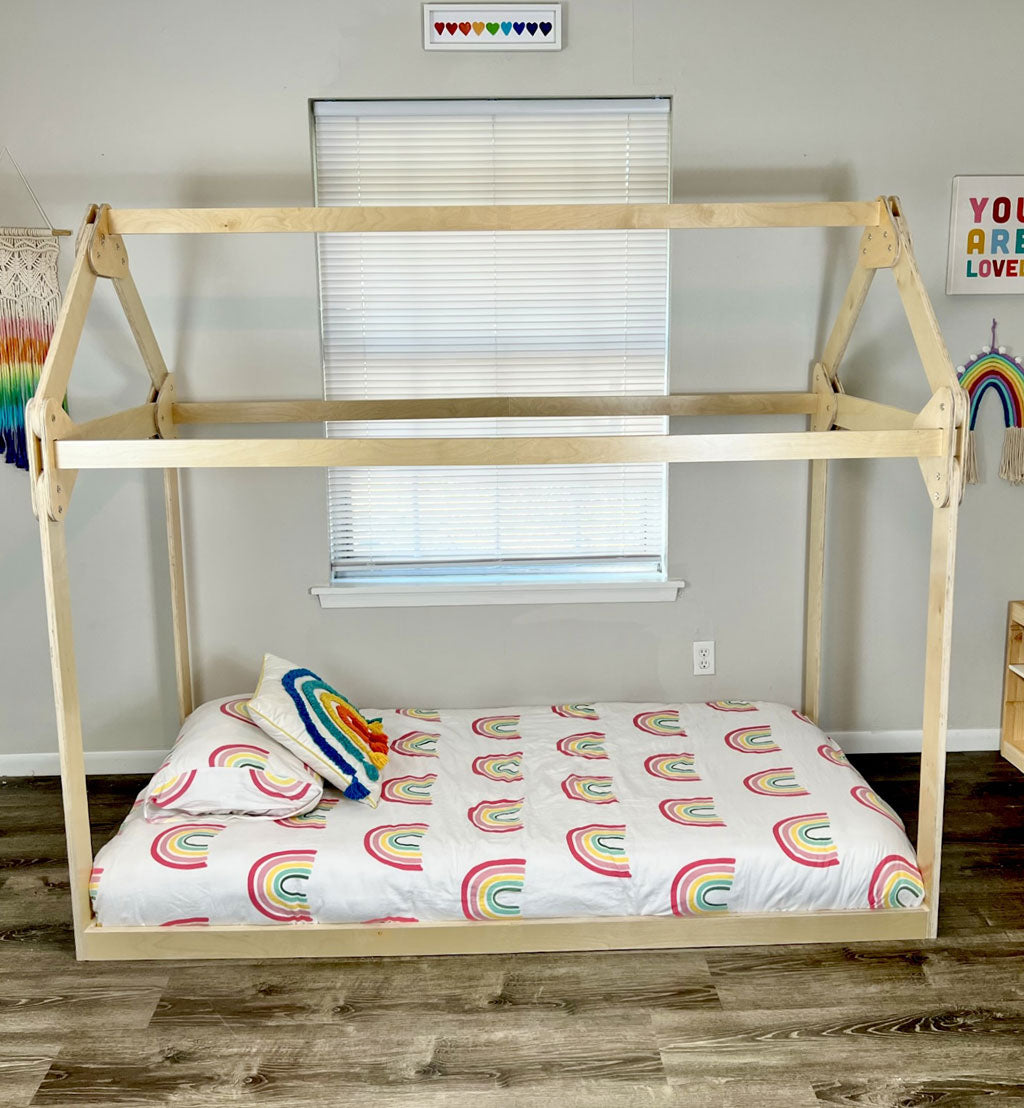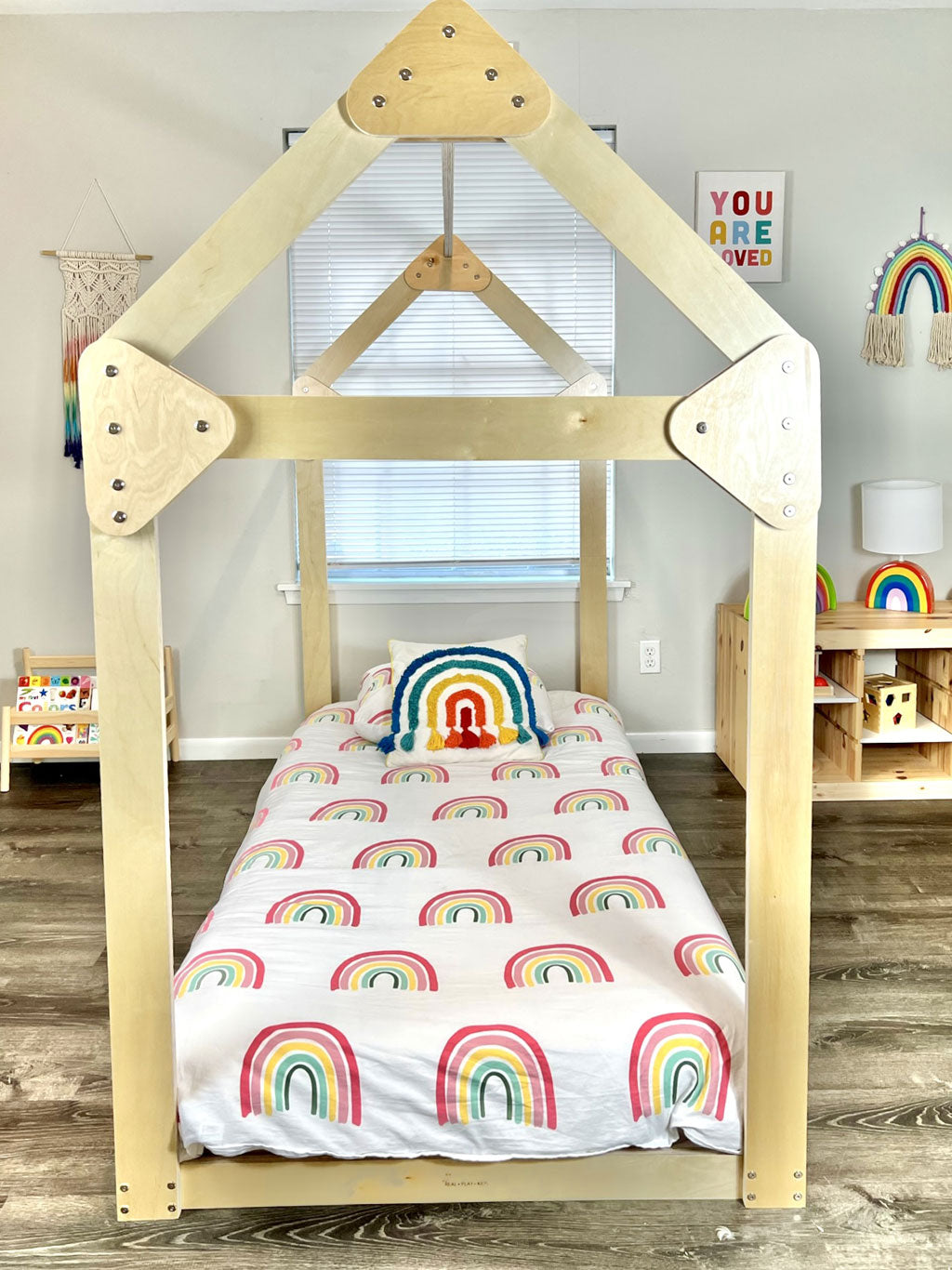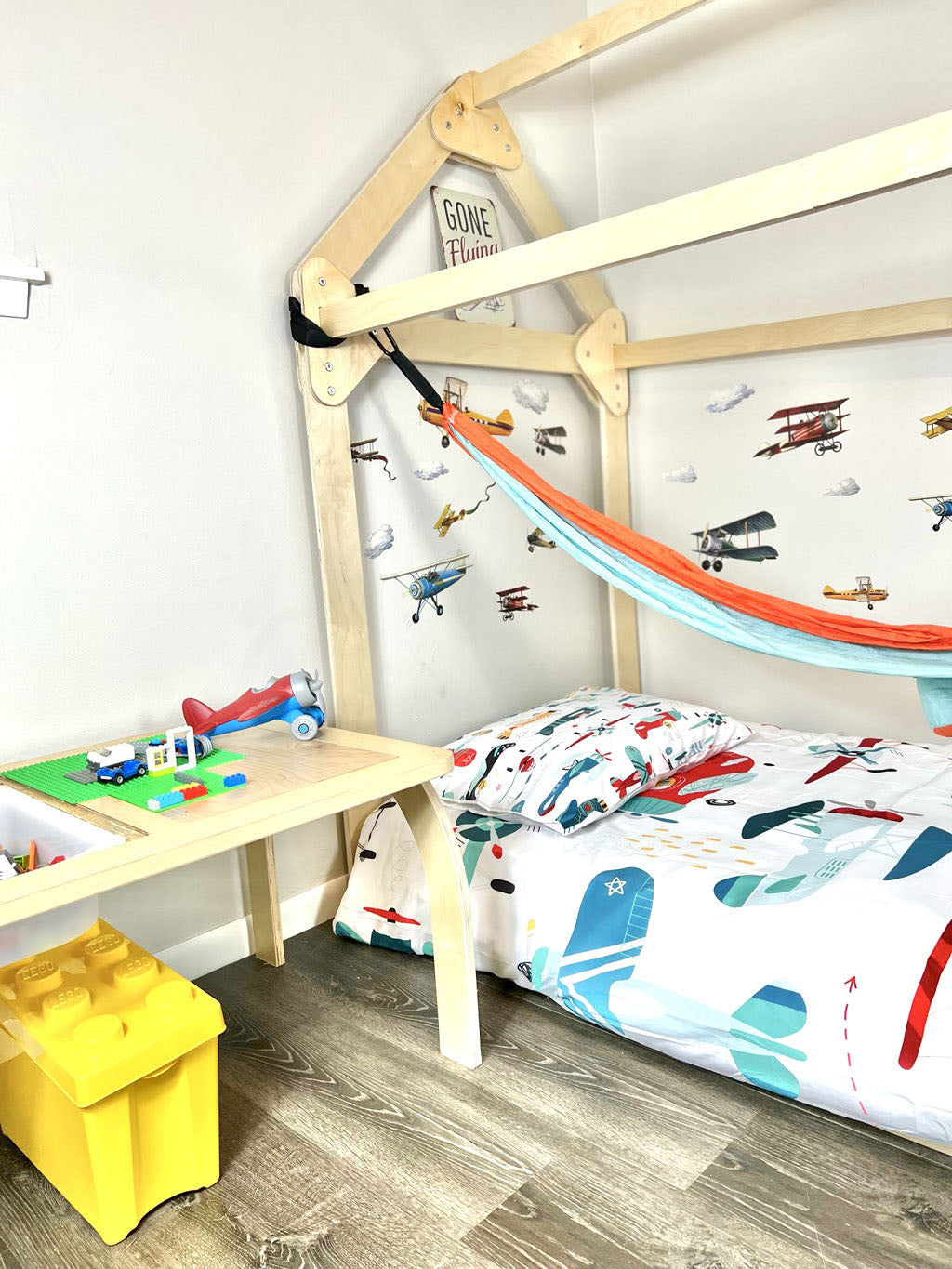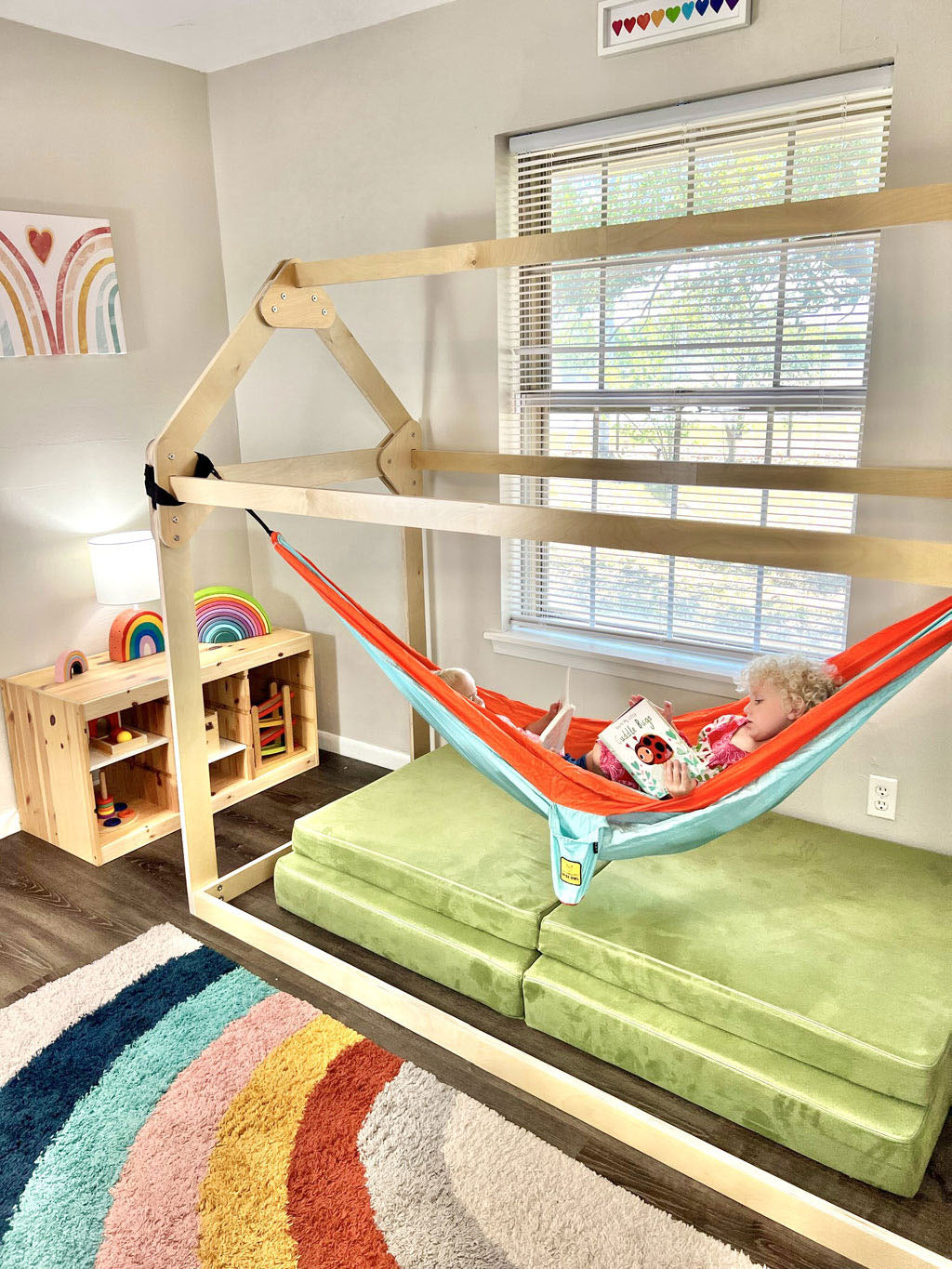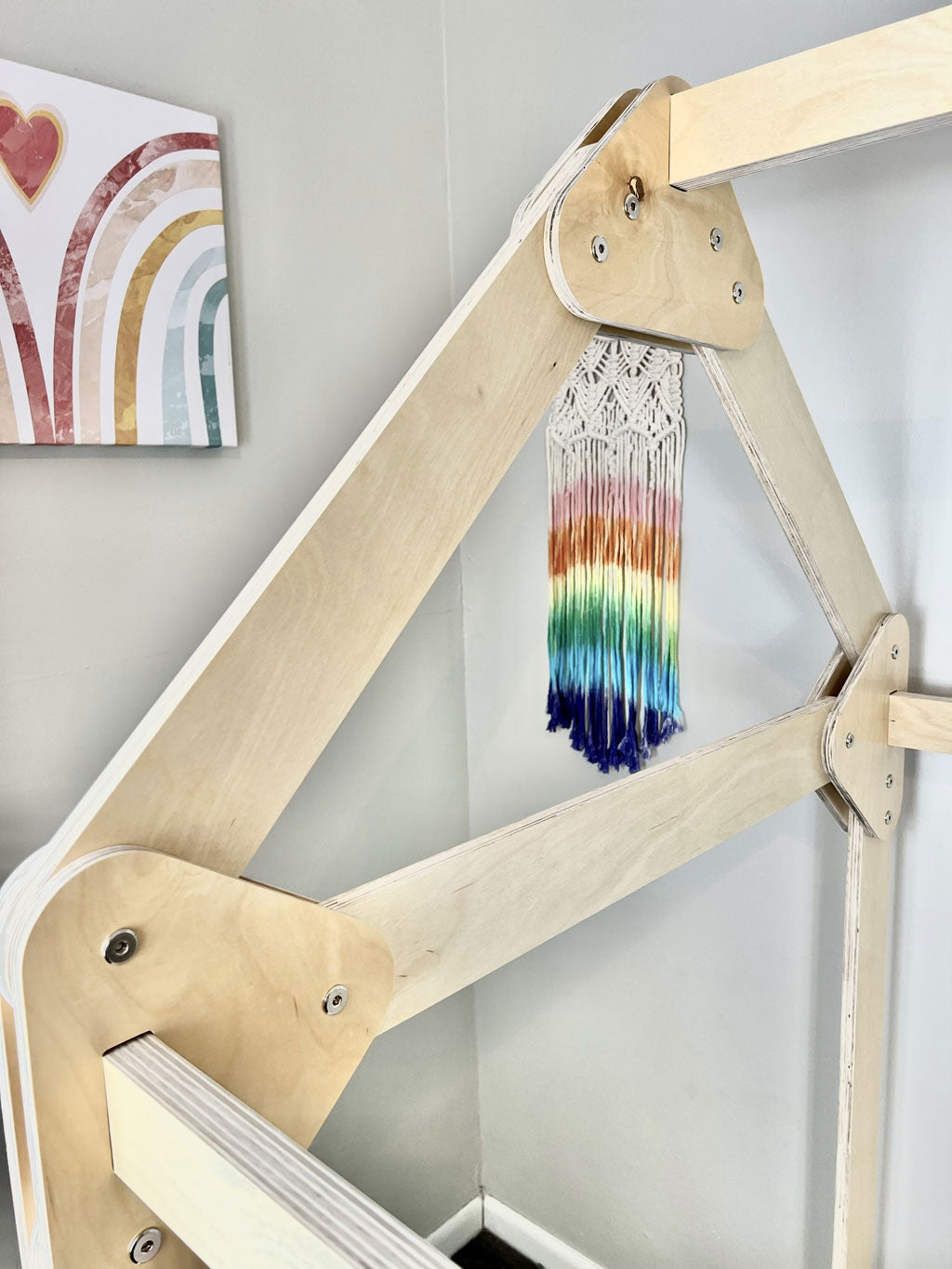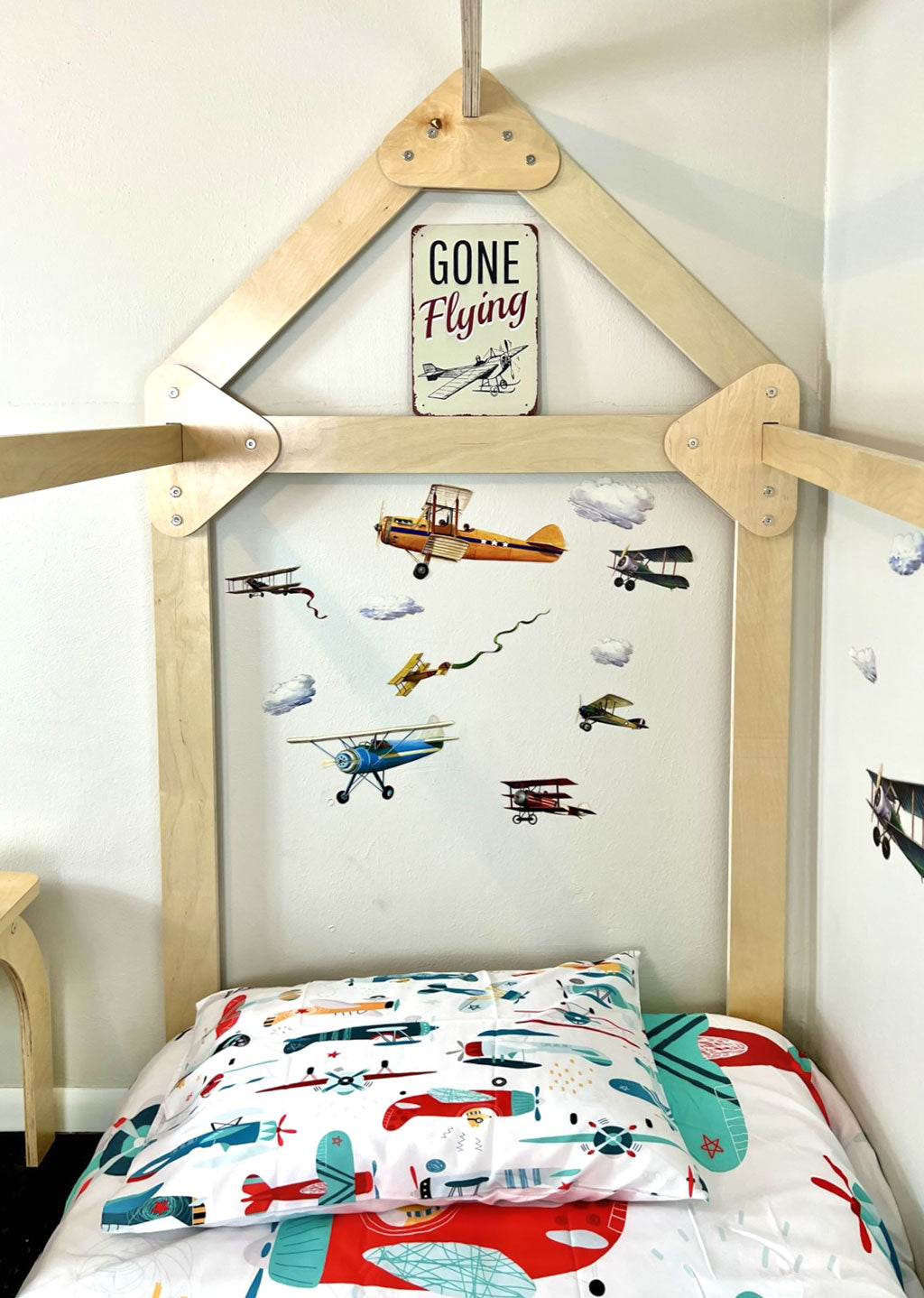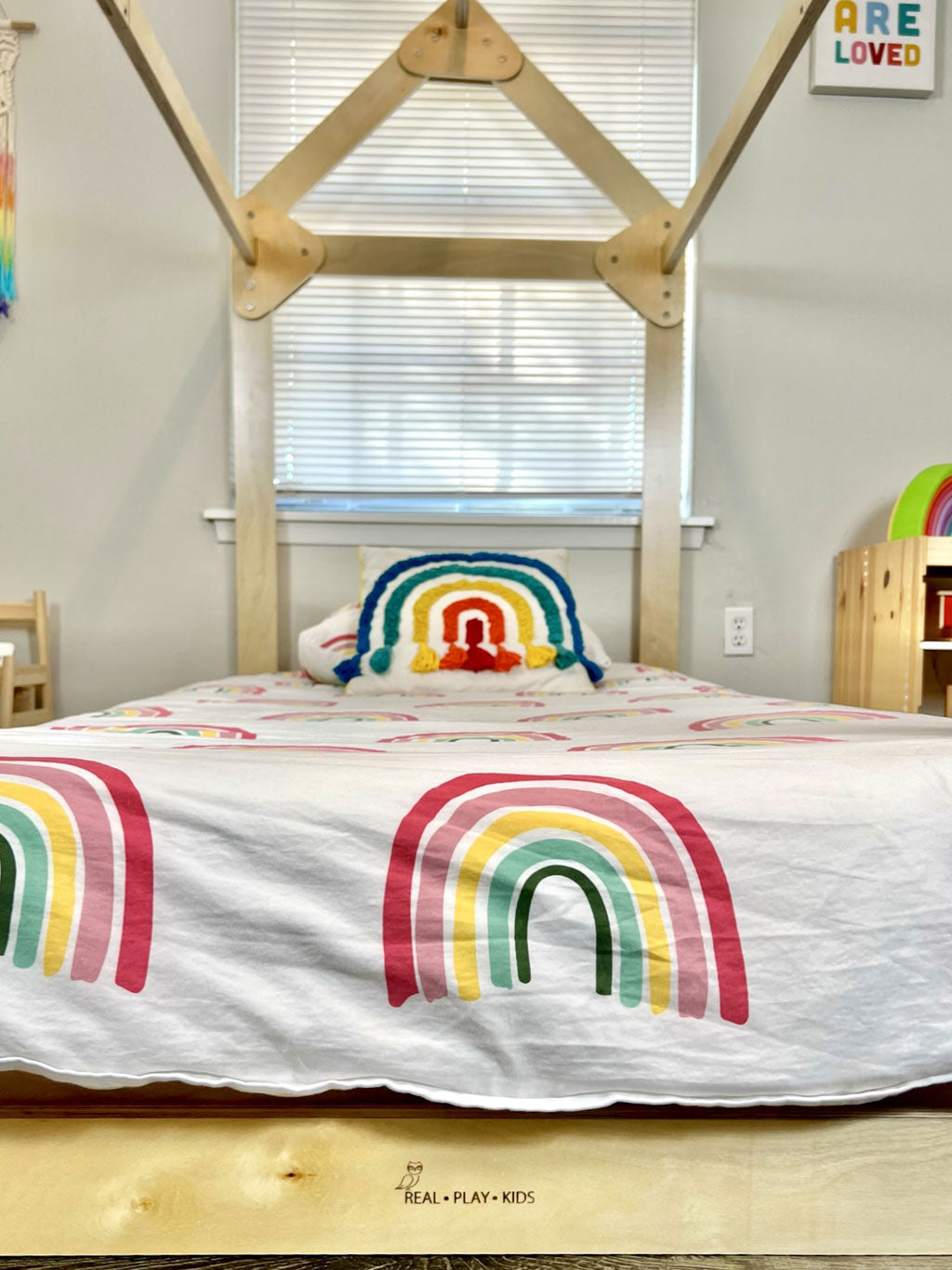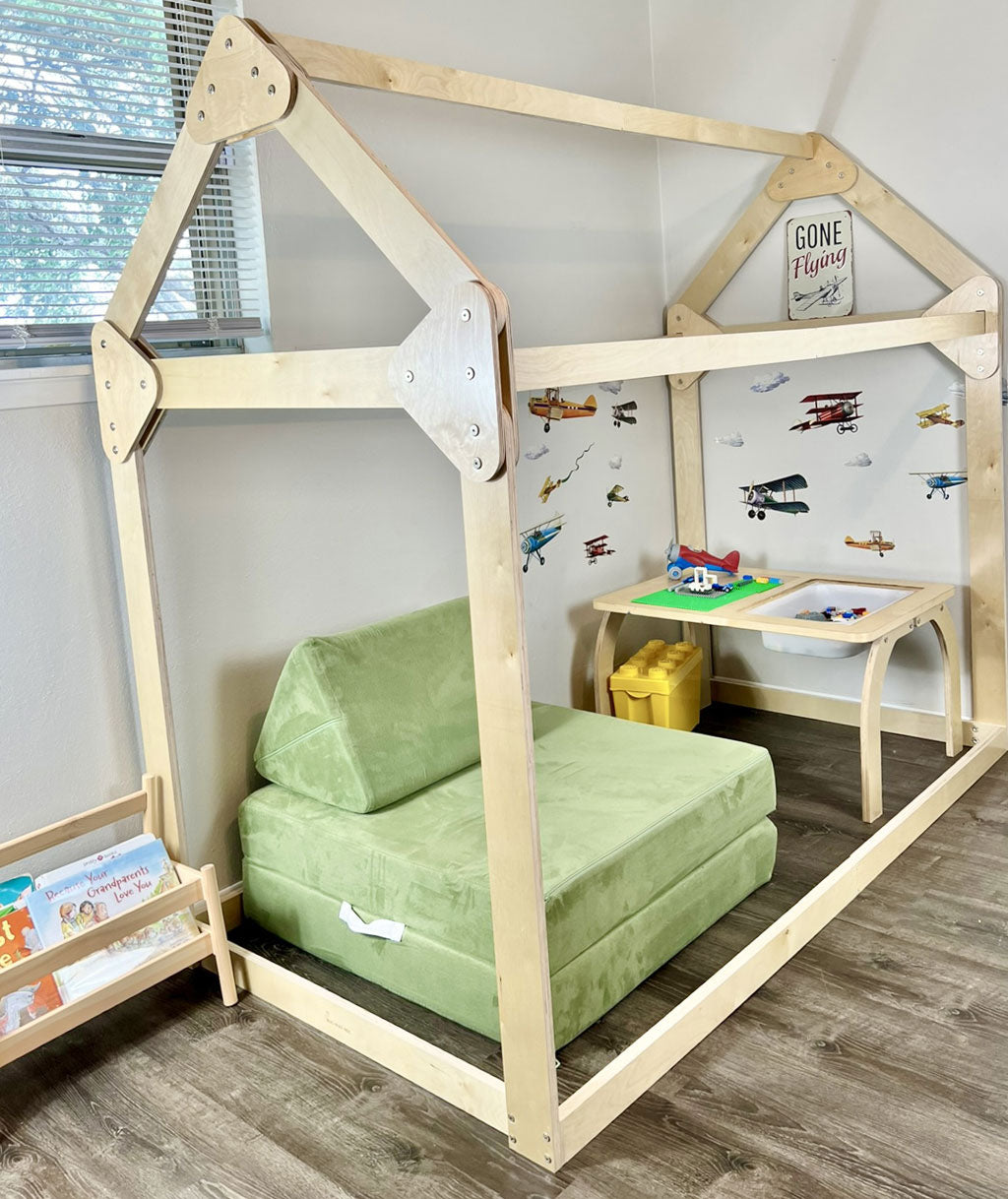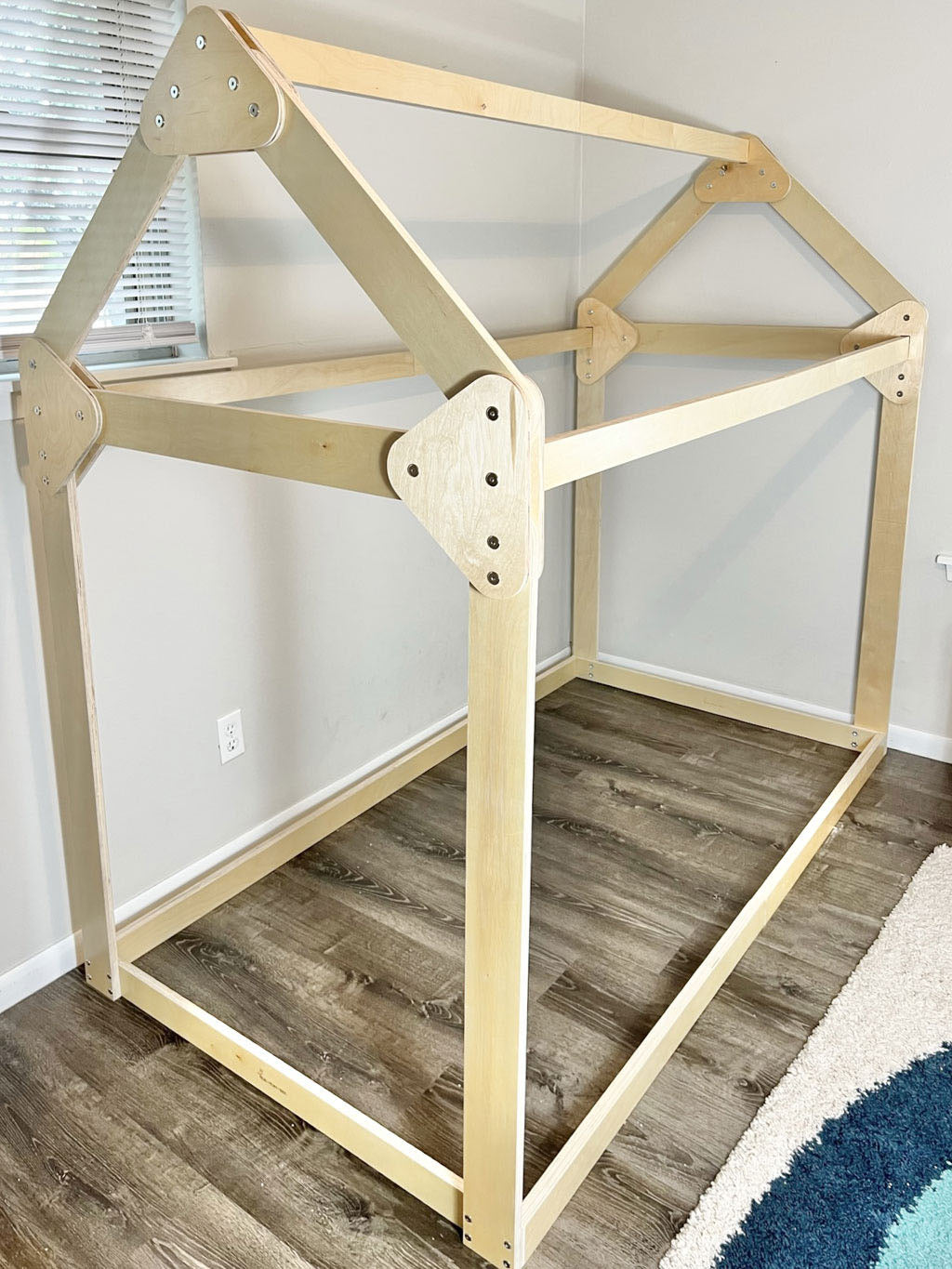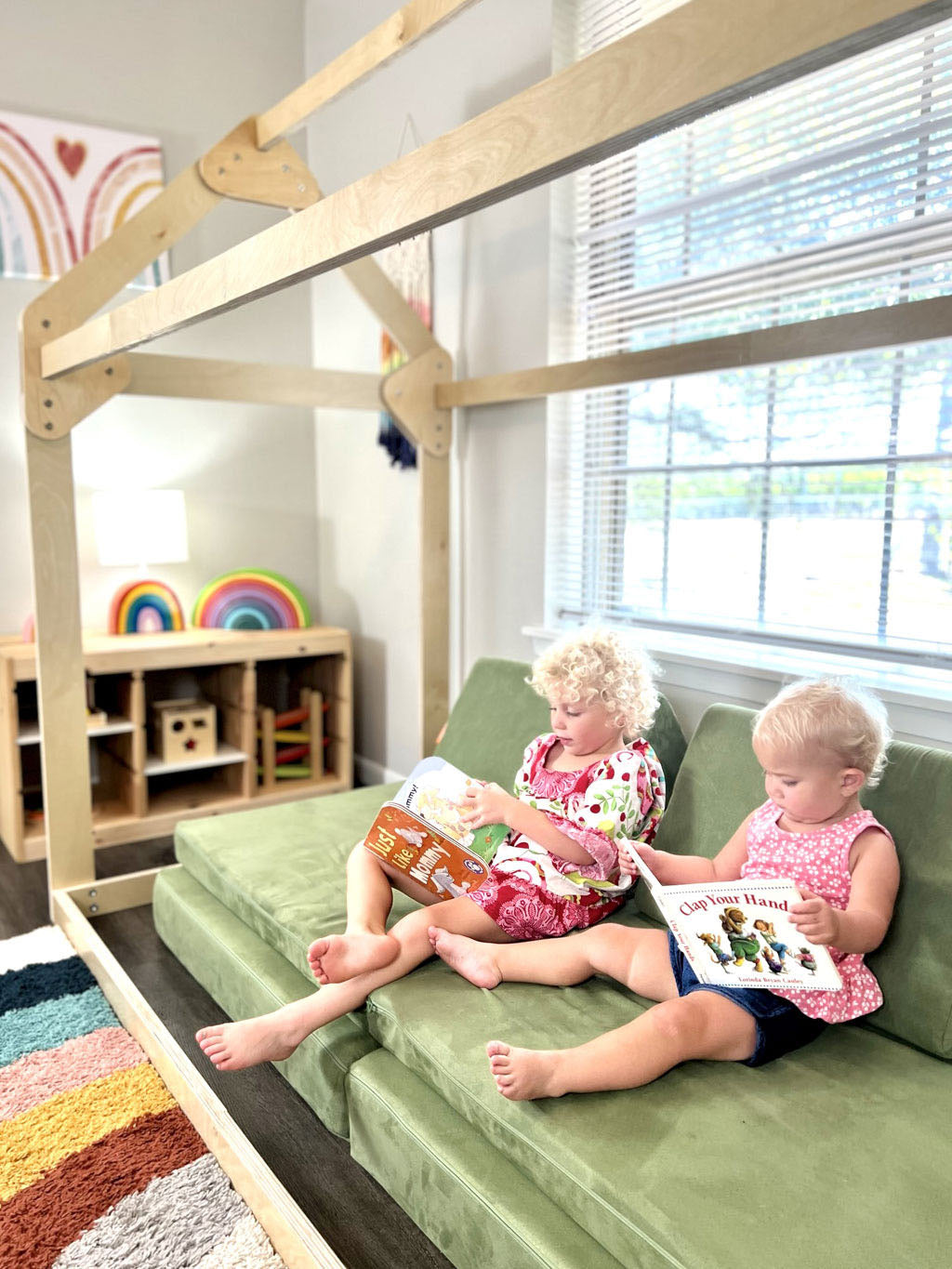 Designed around Montessori, self-independence concepts, our Floor Bed frame encourages children to be more self-reliant and independent. A Floor Bed is a Montessori alternative to a traditional toddler bed. It is very close to the ground and allows the child to have a clear view of their surroundings. A Floor Bed allows young ones to climb into and out of their bed without anyone's help. The newfound independence and confidence will let them freely explore their room and gives them a safe space to sleep.
  The journey of sleep training starts with the bed frame. A frame that turns an ordinary bed into a safe, interesting sleep space for your little one.
 Our House Bed frame will encourage your child's imagination and confidence. The House Bed also makes for a great play space. The bed frame is built strong so hanging out in a hammock makes for a great reading spot. Add a couple of silk sheets or blankets and you have a fort to let their imagination run.           
Designed and handcrafted by us in America, our floor bed is high quality and built to last. The floor bed frame is finished with a durable, rock-hard, non-toxic, easy-to-clean clear coat finish. Markers, crayons, and pen-ink are all wiped off with soap and water or a magic eraser.